Smooth bathroom routines with easy to reach storage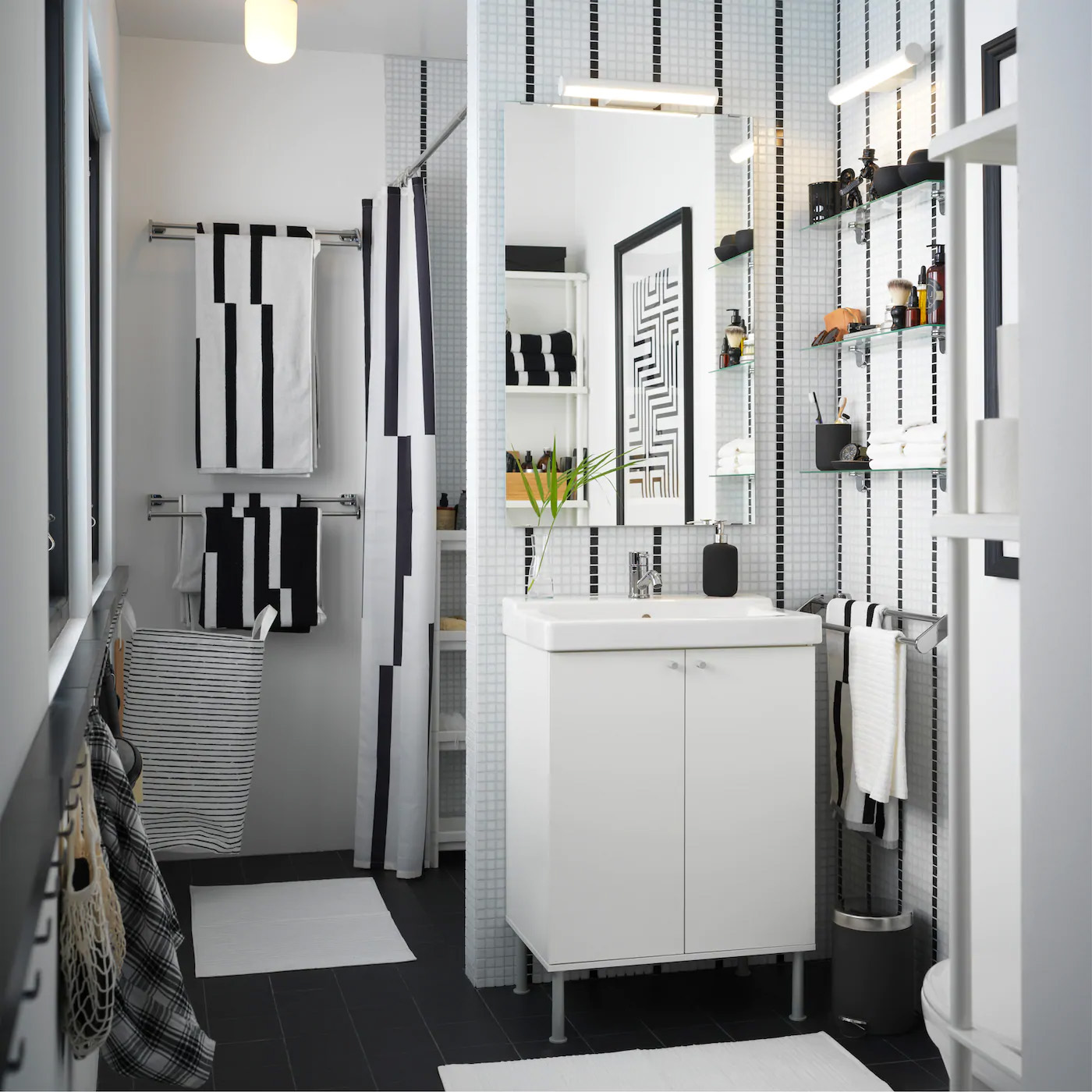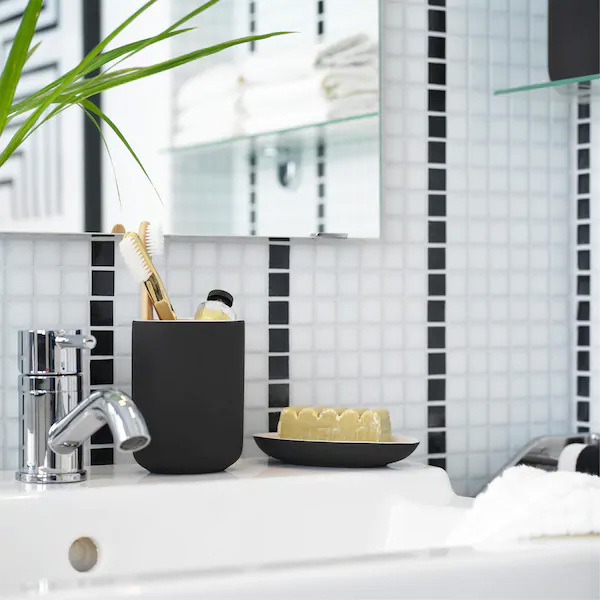 EKOLN series with its matte dark gray color helps you to create a uniform look around your sink cabinet for a calm and stylish expression.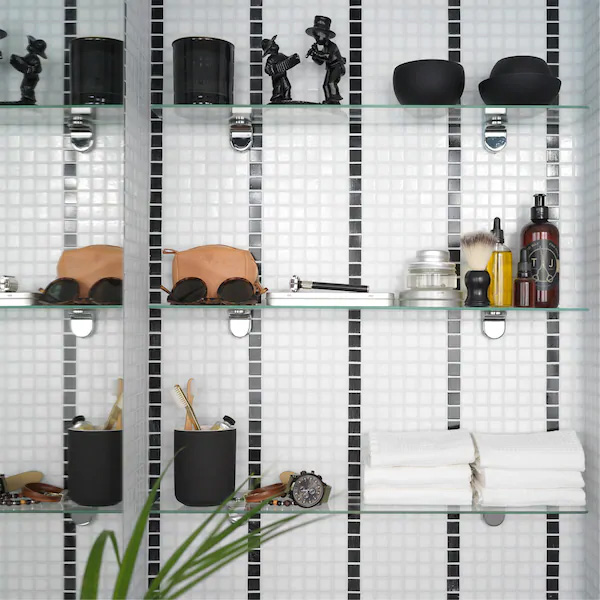 Shallow glass shelves can stand close to the sink cabinet without being in your way, and they allow light to shine through beautifully on every shelf.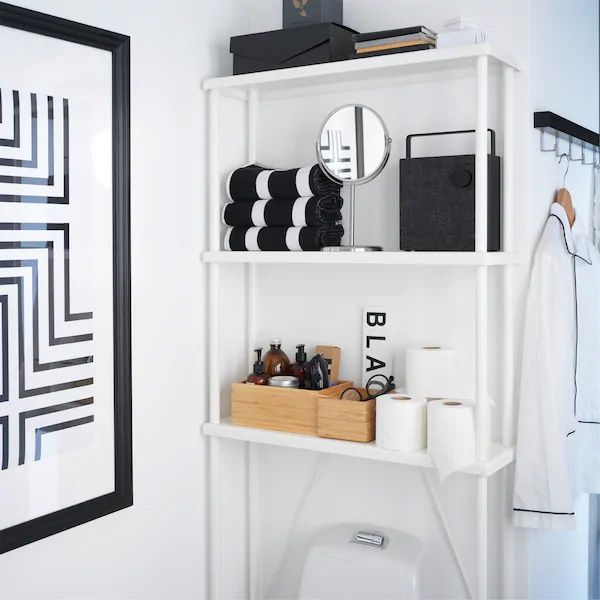 Small bathrooms often struggle with storage possibilities. Make use of the otherwise unused wall above the toilet with the help of DYNAN open shelf.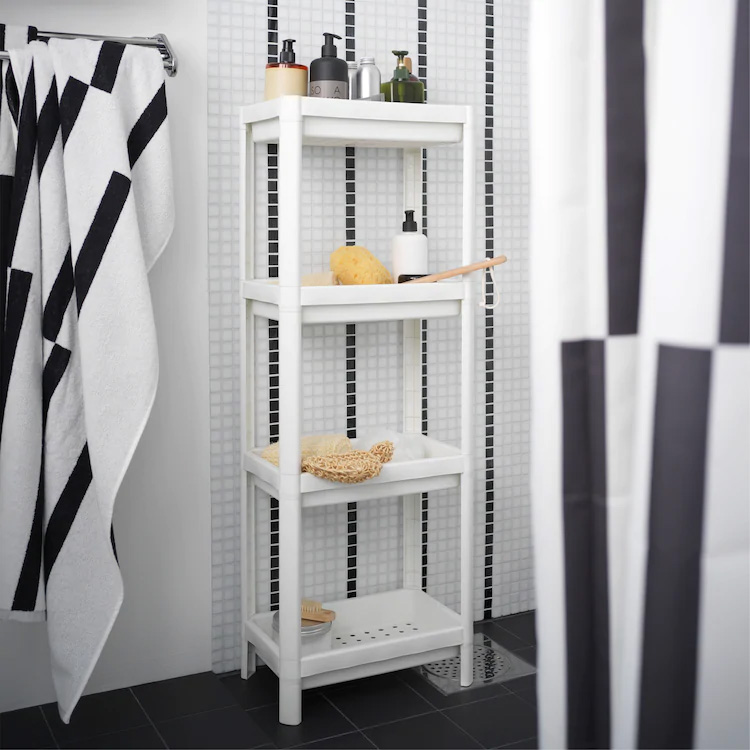 VESKEN doesn't take up much space in your shower but it still offers lots of storage thanks to its four shelves, and the holes on the shelves allow water to run through.
Place a fast-drying bath mat by your shower for a smooth shower routine. Spoil your feet while you're at it – ALSTERN has a structured weave that gives a comfortable massage!
Let your towels hang close to the shower, so they're always within close reach where you need them. KALKGRUND has two rails, so you can separate your wet and dry towels.