A bathroom that coordinates beautifully with your home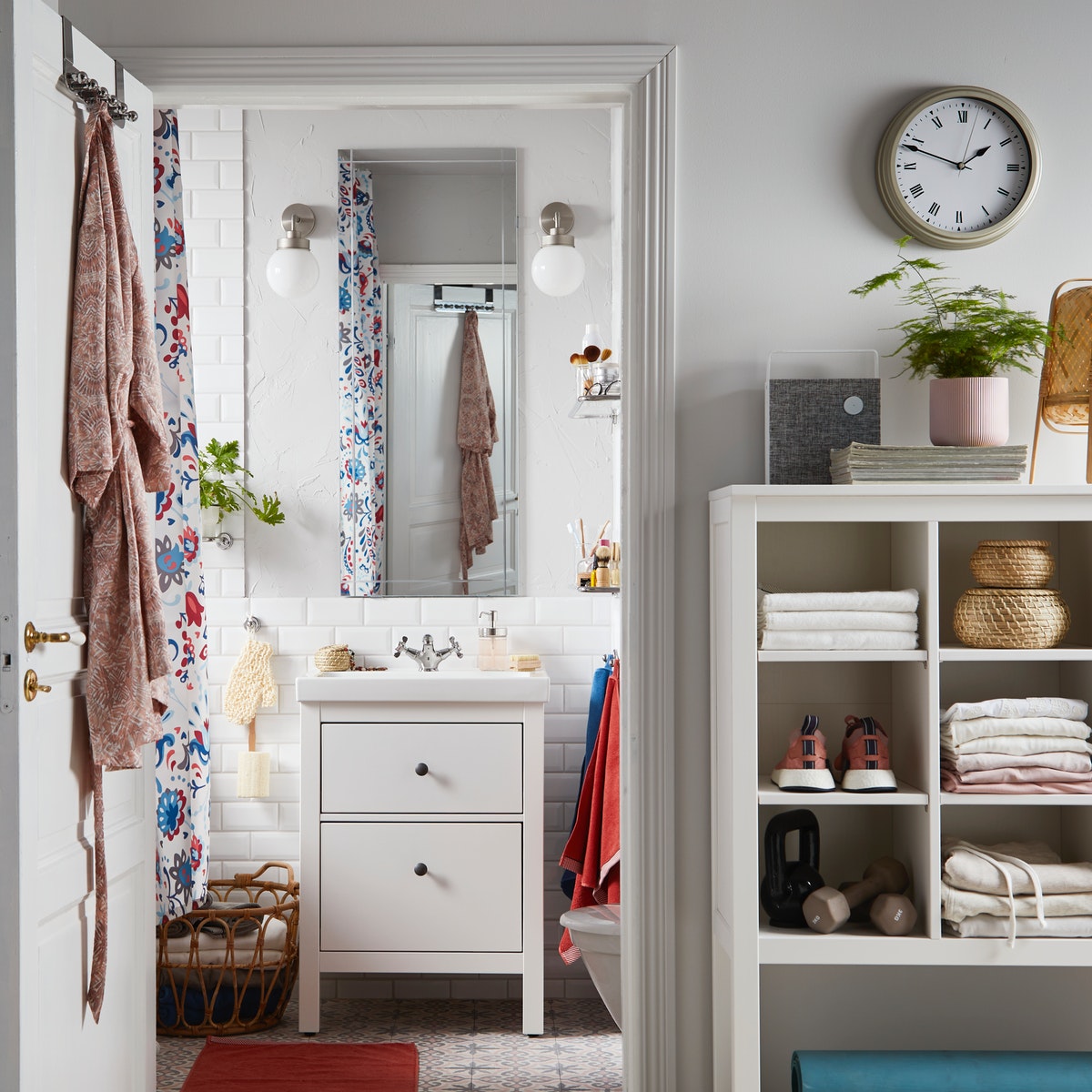 Storage organisers inside your bathroom drawers make even the tiniest things easy to find. And if you use smoked see-through GODMORGON boxes, you'll see more of the lovely pattern inside the drawers of HEMNES.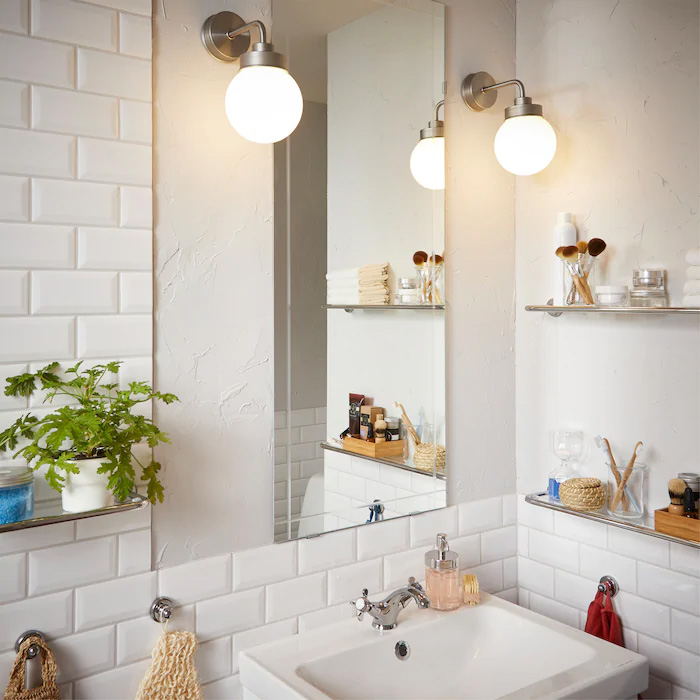 Create a warm glow and get an even illumination on your face by mounting a wall lamp on each side of the bathroom mirror. Choose FRIHULT if you're aiming for a timeless look – the soft, round shapes combined with metal and glass won't disappoint you!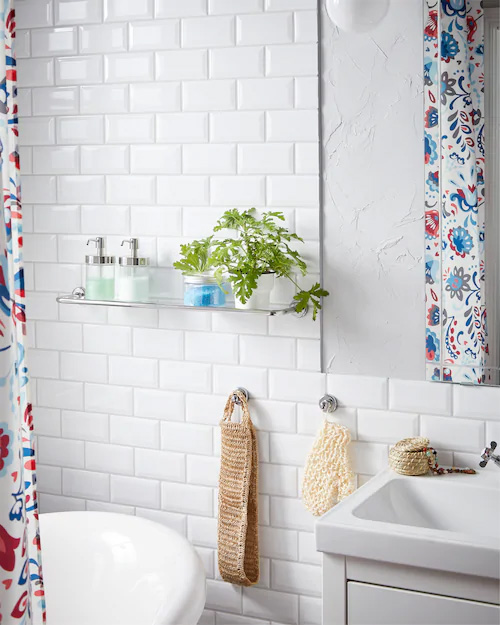 Decoration and function in one – place VOXNAN glass shelf between your wash basin and bathtub for easy access to shower gels and more, and combine it with plants that suit the bathroom look.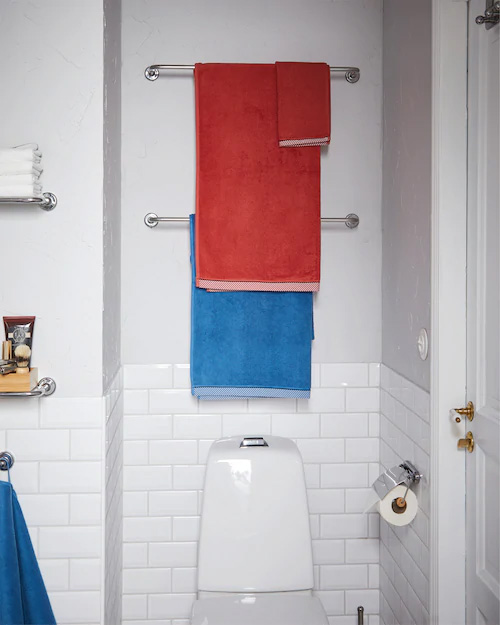 The wall over the toilet is a smart storage opportunity when it comes to small bathrooms – make good use of it by mounting two VOXNAN towel rails there.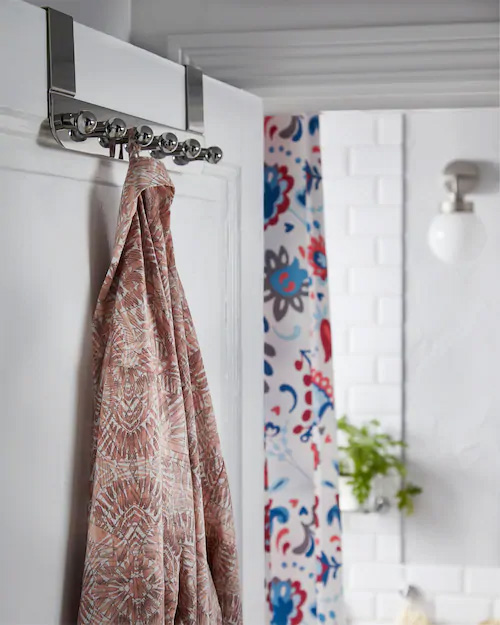 Be welcomed by your morning robe when you open the door to your bathroom. VOXNAN turns unused space into a perfect storage place for longer things as they won't reach the floor.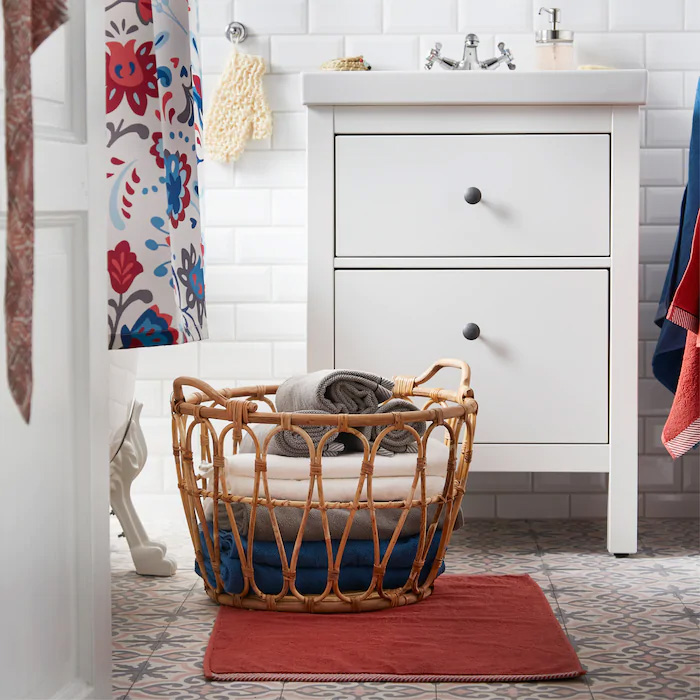 Nicely folded towels next to the bathtub are both pretty and convenient! Bring vivid nature into your bathroom and get stylish and easy-to-grab storage with SNIDAD rattan basket.