A space for play and rest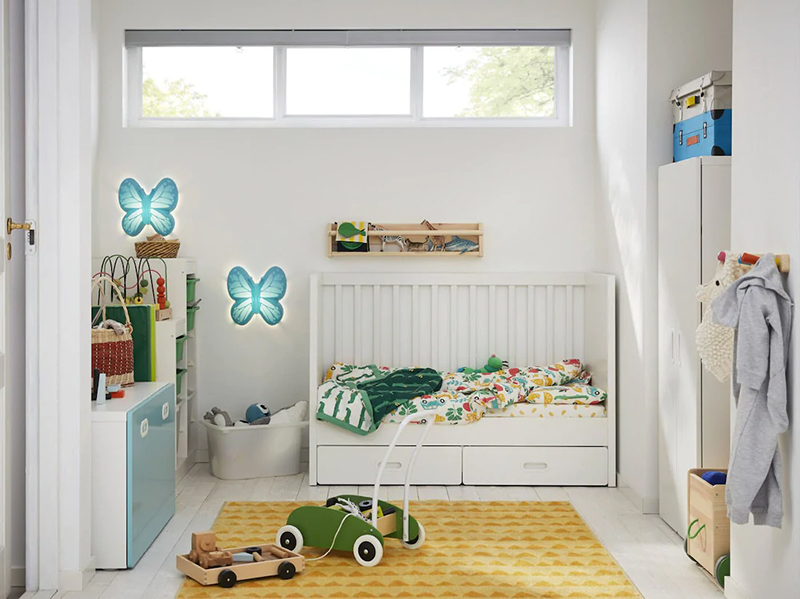 Comfy naps and a good night's sleep make sure there's lots of energy for fun and play! STUVA/FRITIDS cot is comfortable and practical, and its drawers are perfect for toy storage.
Colourful and cosy - RÖRANDE bedlinen set is made from 100% sustainably grown cotton that gets softer with every wash.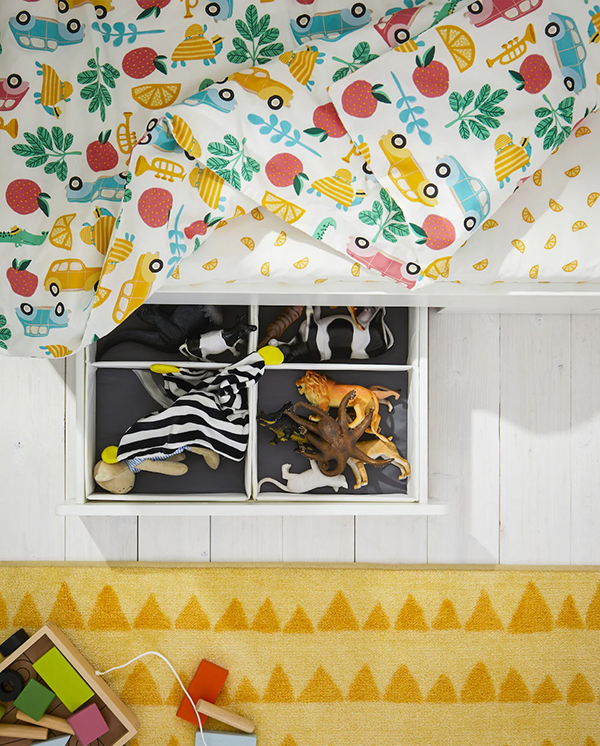 RASSLA box with compartments helps divide and organise toys inside larger drawers.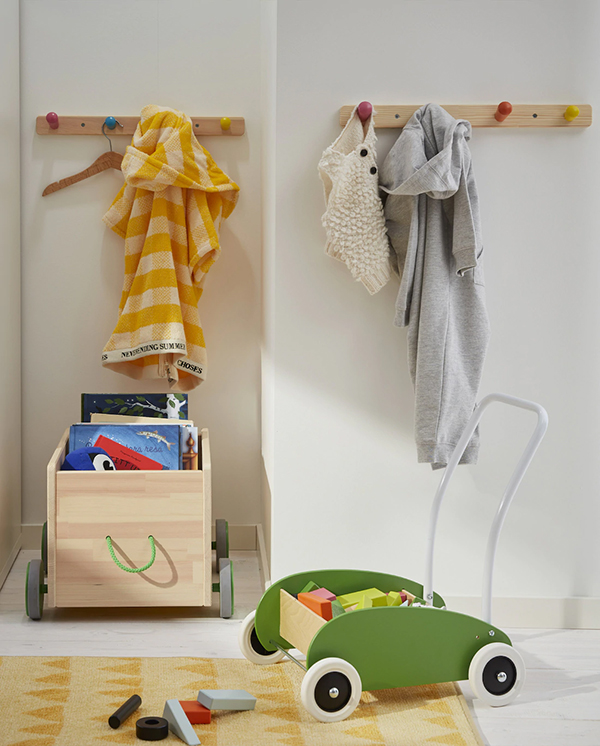 Toys on the move! The handle on MULA toddle truck can be mounted in two ways (upright is best for beginners!)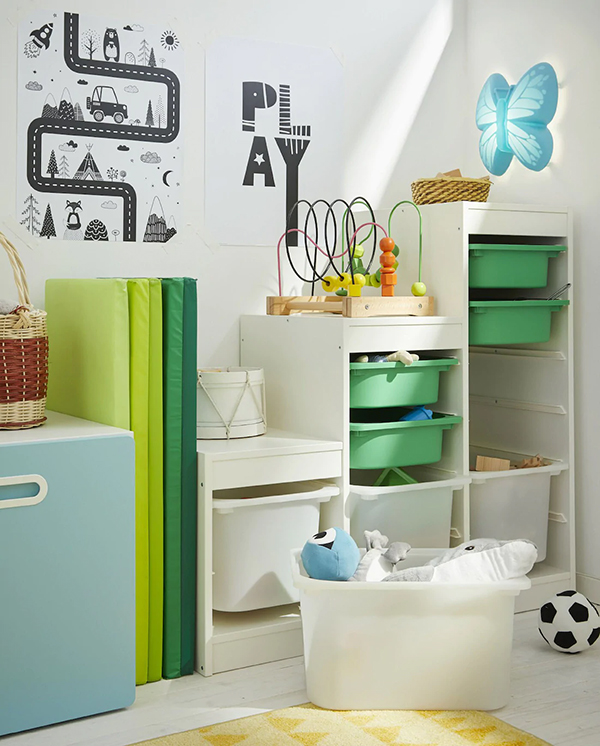 The sturdy TROFAST storage boxes in different sizes and colours offer personalised and customised toy storage.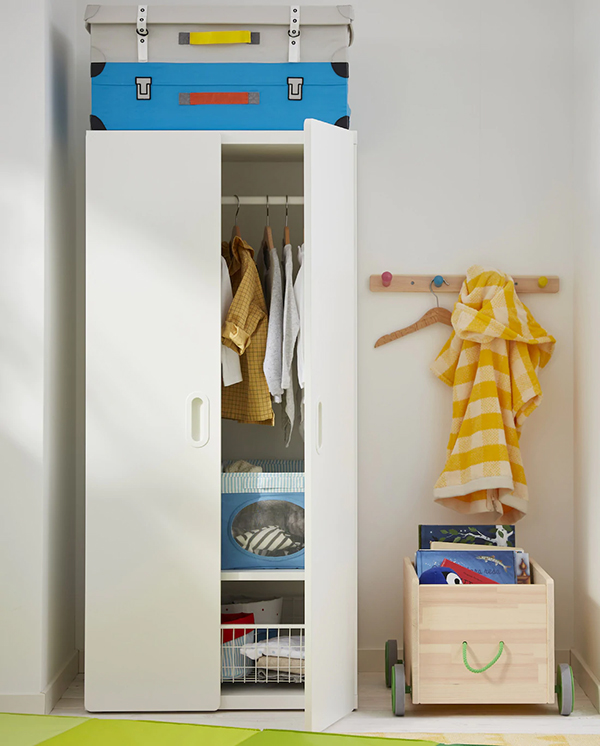 It's fun to do things on your own! STUVA/FRITIDS wardrobe allows 3-year-olds to reach their clothes (at least most of them!).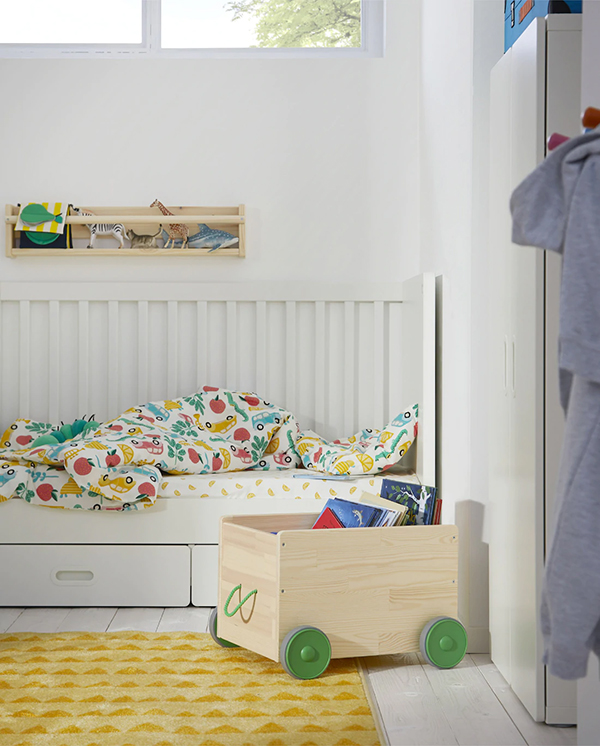 FLISAT toy storage has wheels that allow you to roll books, toys and other things to any place of the home.