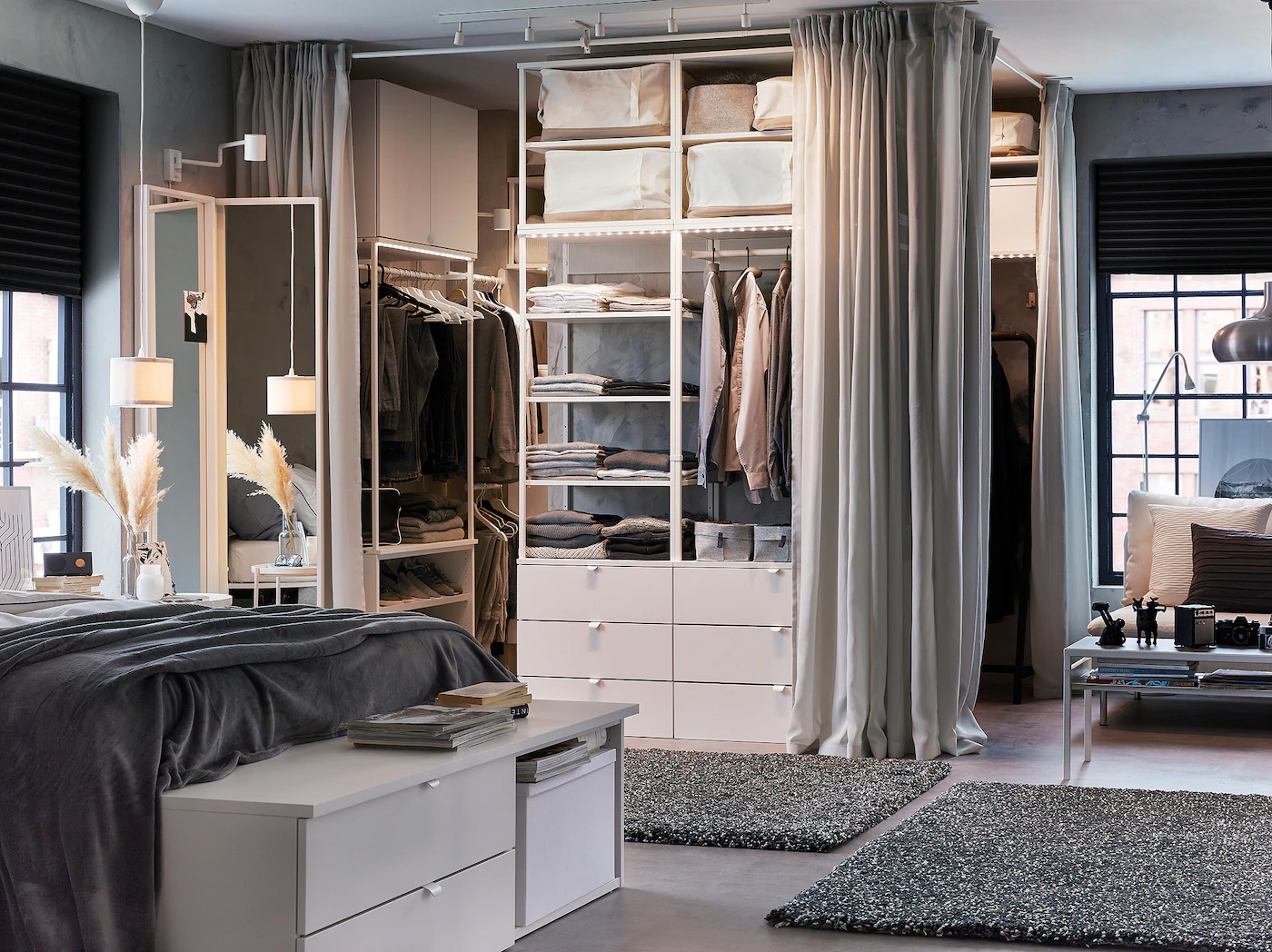 The first step to a more balanced life has to be waking up in a balanced bedroom, right? Here's how to create that desirable mix of style and storage that will make everything come together beautifully (and functionally!).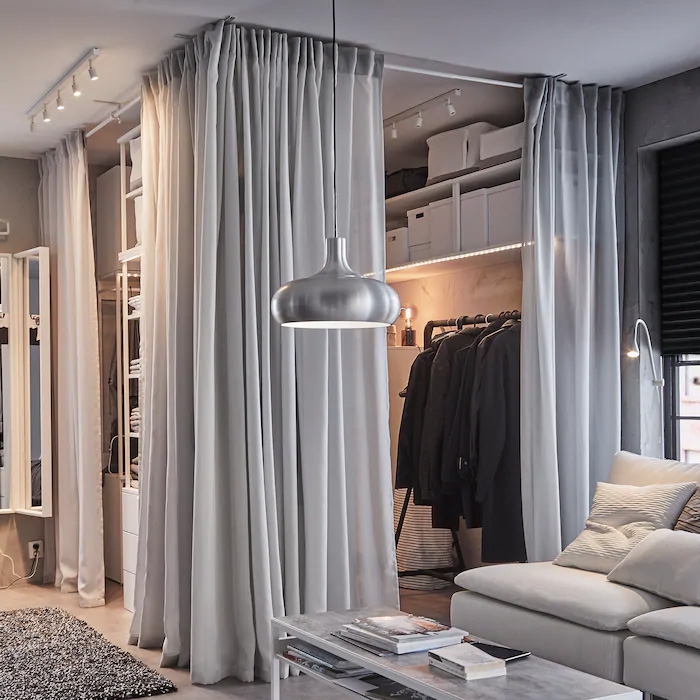 GUNRID curtains help you cover your open wardrobe, but there's more than meets the eye: they're air-purifying too!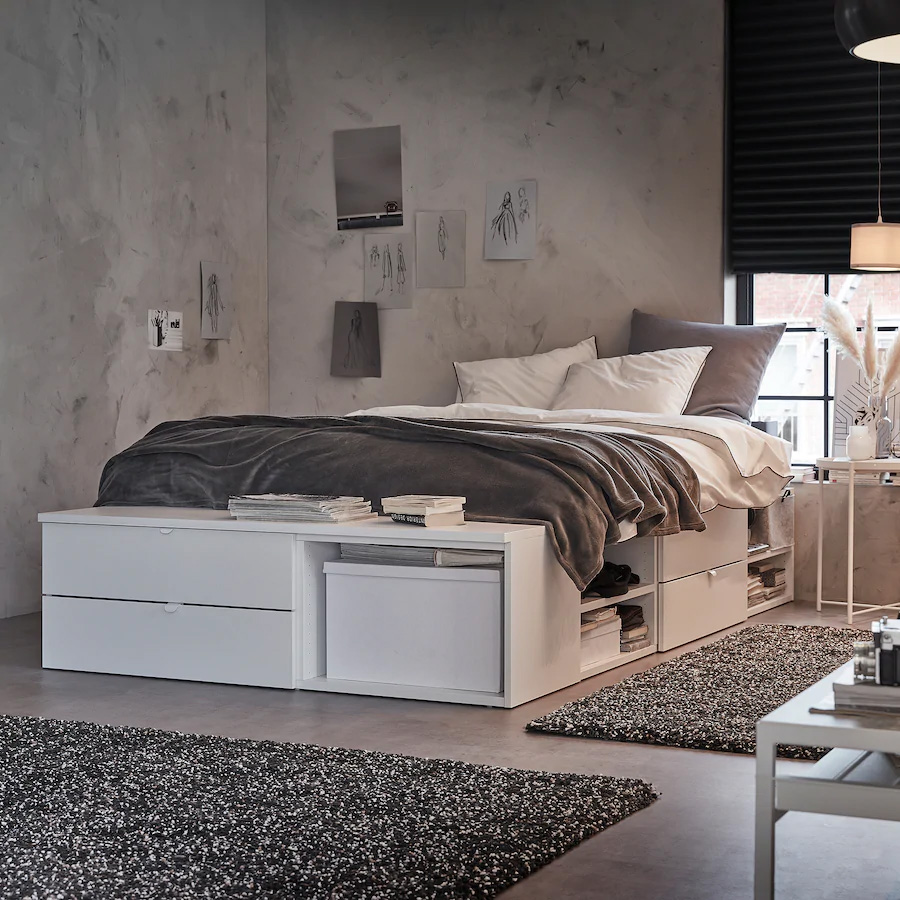 Large drawers, open shelves and a spacious bench – PLATSA bed frame offers a lot more than a good night's sleep.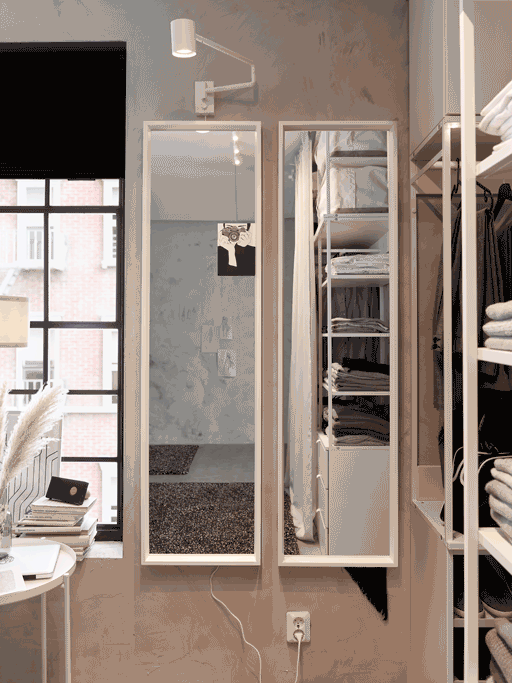 Want a 360 view of your outfit? Make NISSEDAL mirror turnable by hanging it on the included hinges.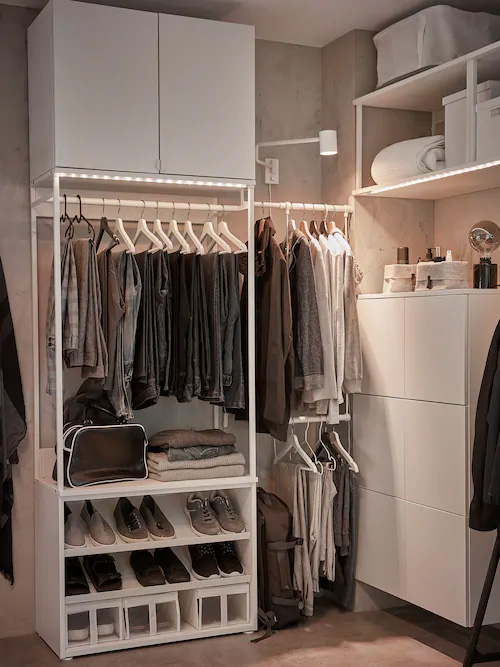 PLATSA wardrobe and the extendable LÄTTHET clothes rail allow you to optimise and customise your clothes and shoe storage.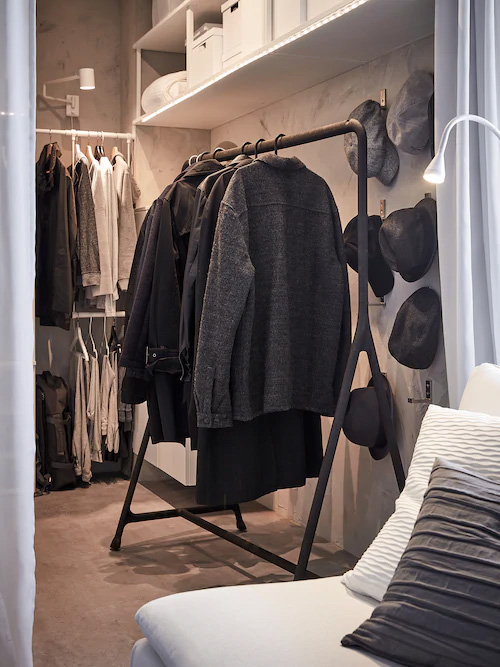 Sturdy, stylish and simple to move: TURBO clothes rack on castors is the ideal storage solution for heavy winter jackets and coats!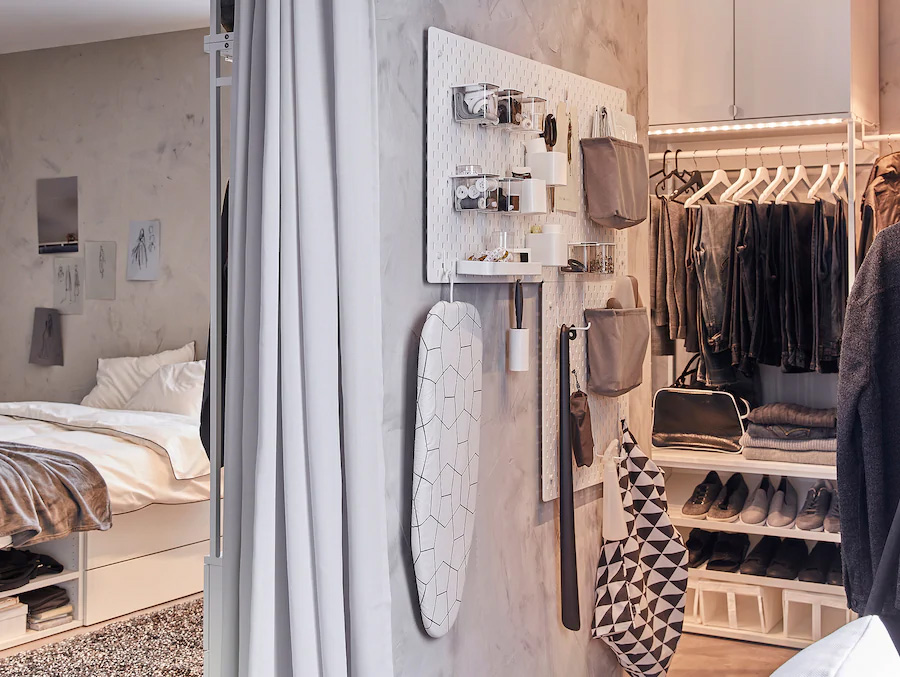 Shallow, narrow and neatly organised – SKÅDIS pegboards and accessories store your clothing care items without taking up too much space.