Chic and easily accessible
Give your clothes the functional and stylish storae they (and you!) deserve. BOAXEL storage system is easily adapted and adjusted to fit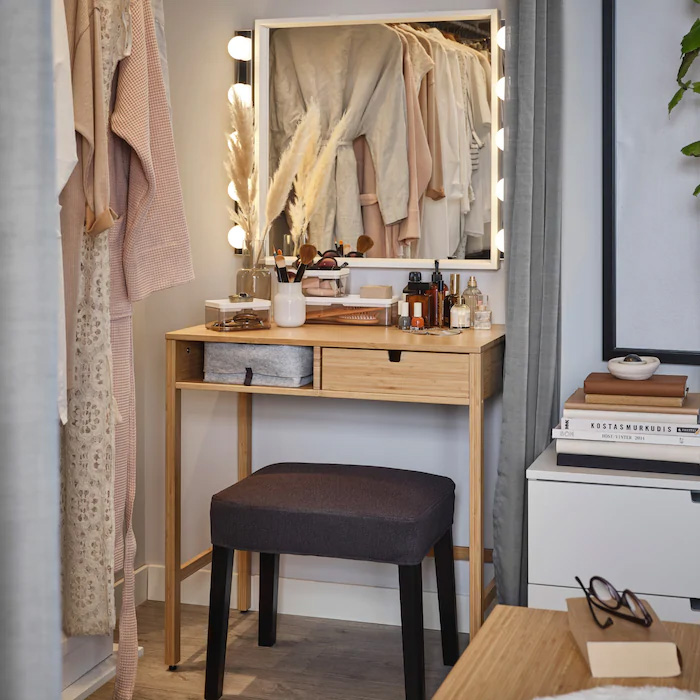 A beauty station with dedicated space for your makeup and accessories makes sure everything you need is close at hand.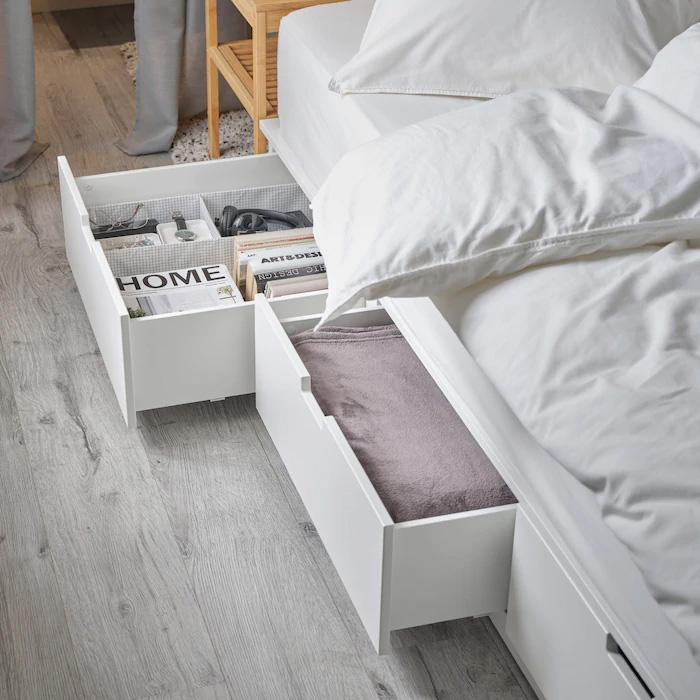 NORDLI bed frame has spacious drawers where you can fit many things. Use storage dividers to organise to organise smaller gadgets and accessories!

Store your seasonal clothes and accessories in stylish storage cases and fashionable bamboo boxes to create an elegant and coordinated wardrobe look.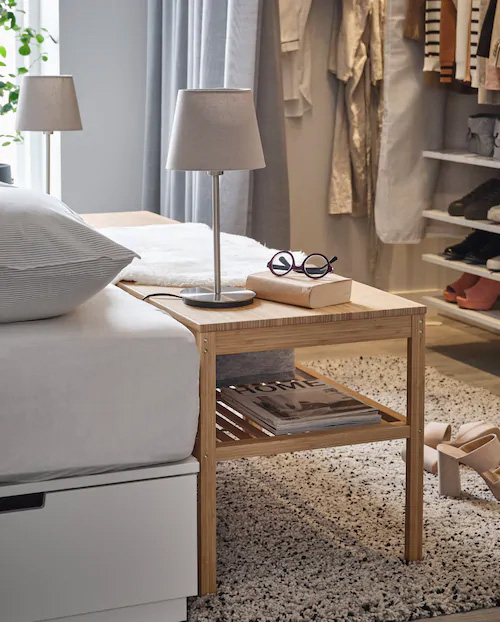 A bench can be a versatile piece of furniture: place it by the bed and use it as spacious bedside table!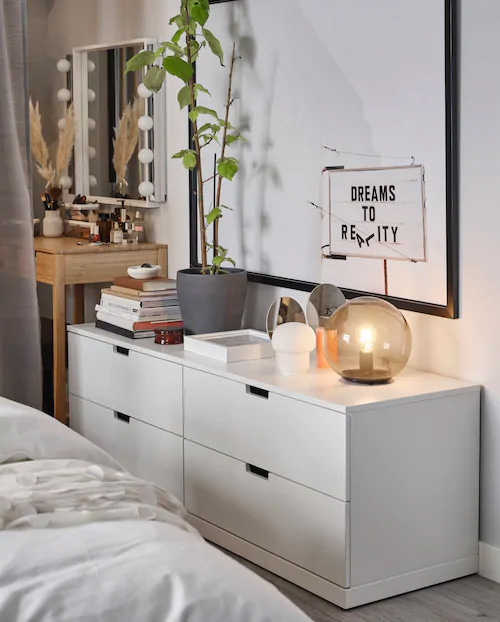 Chest of drawers offer closed and private storage while their top surfaces are perfect for the decorative things that you want to show off!