Festive outdoor gatherings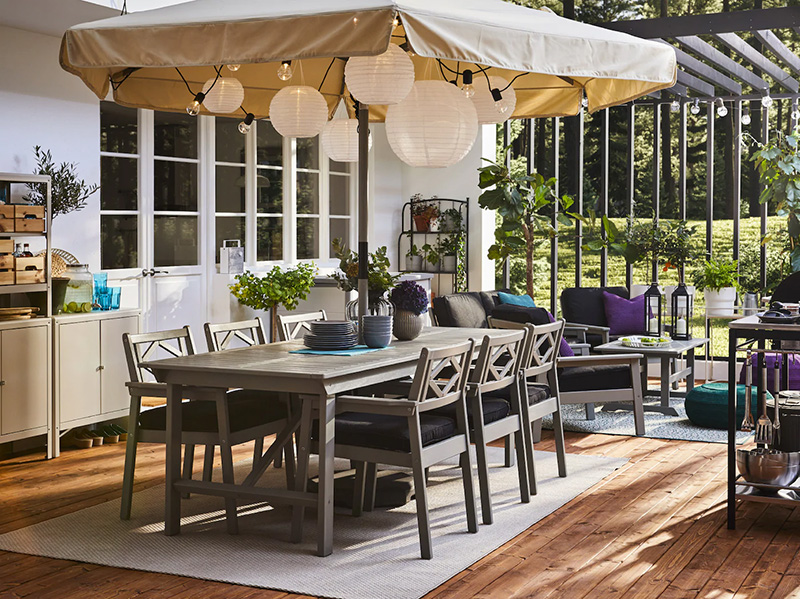 Our BONDHOLMEN series can offer a beautifully coordinated patio since there are many different types of outdoor furniture to choose from - both for a spacious dining area and for a relaxing lounge corner.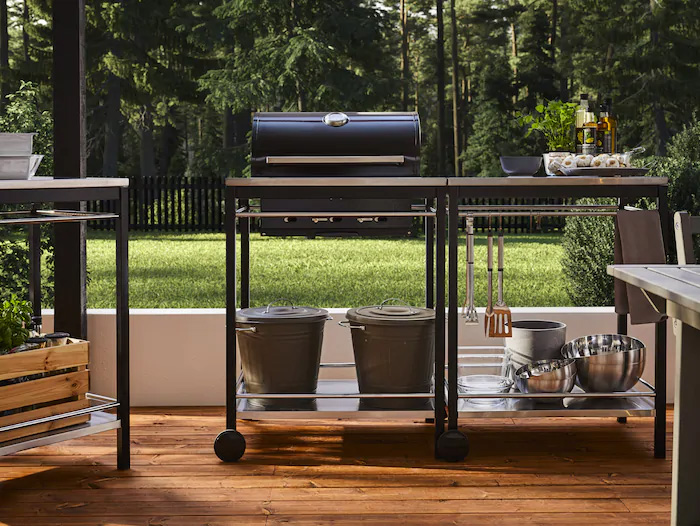 A spacious barbecue station lets you have everything you need close at hand – no running back and forth!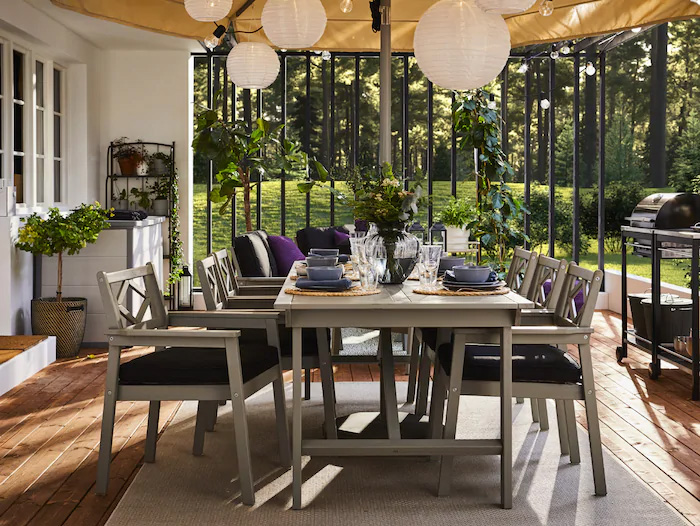 A large dining table and comfortable chairs with armrests set the perfect foundation for a long, cosy and memorable evening.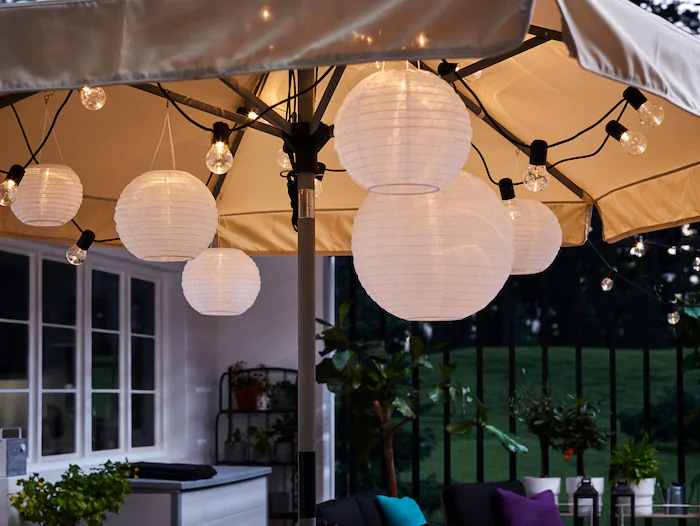 Decorative and warm outdoor lighting creates a very cosy atmosphere when it's getting darker.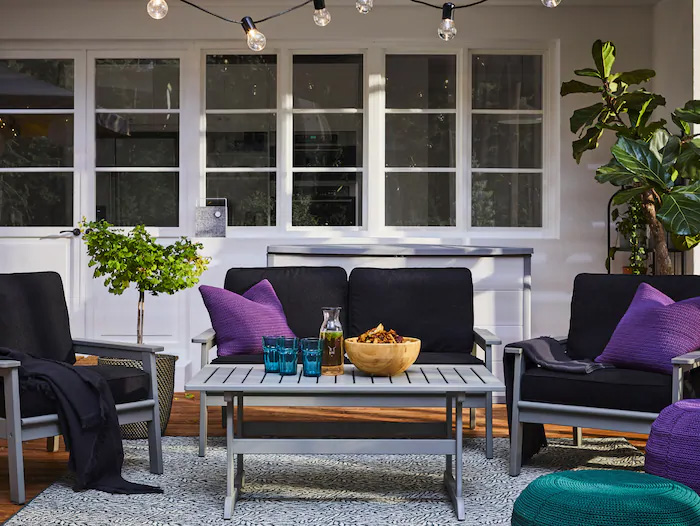 Cosy armchairs, a generous coffee table and a comfortable sofa – create a comfy outdoor living room with BONDHOLMEN 4-seat conversation set.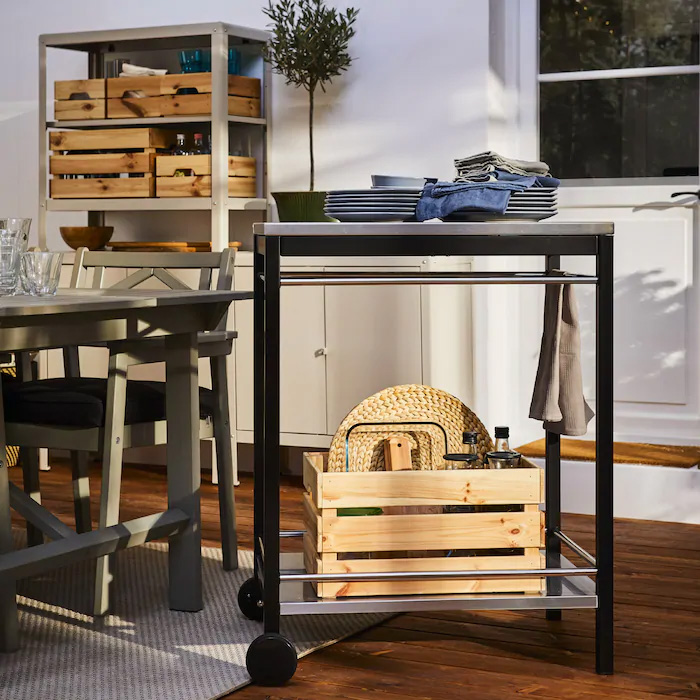 A trolley on castors makes both setting and clearing the table a lot easier!