Hideaways and compact solutions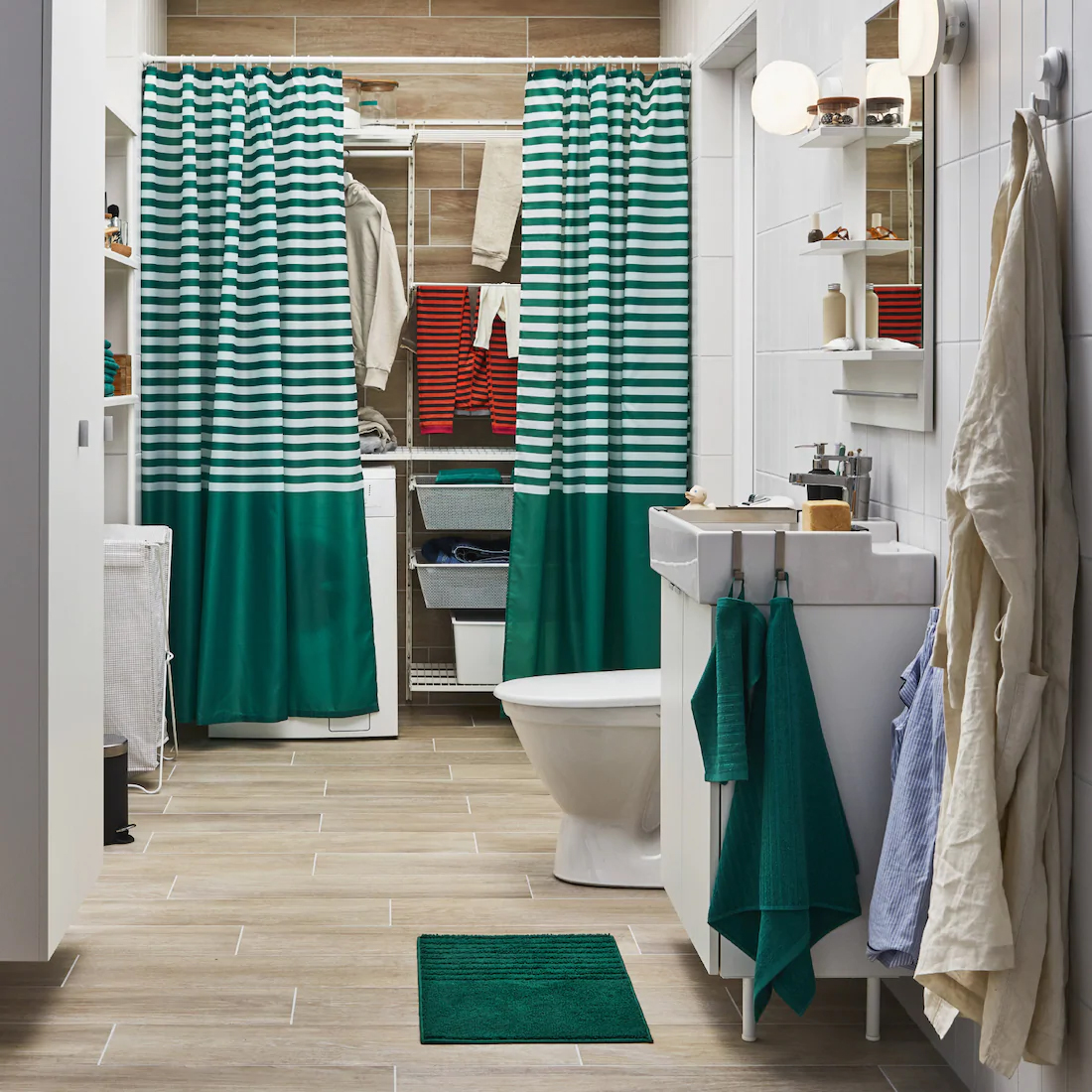 A combined bathroom and laundry room benefit from compact and flexible solutions that ensure everything fits (without looking crowded!). LILLANGEN wash-basin comes with smart accessories, and shower curtains hide laundry in an instant.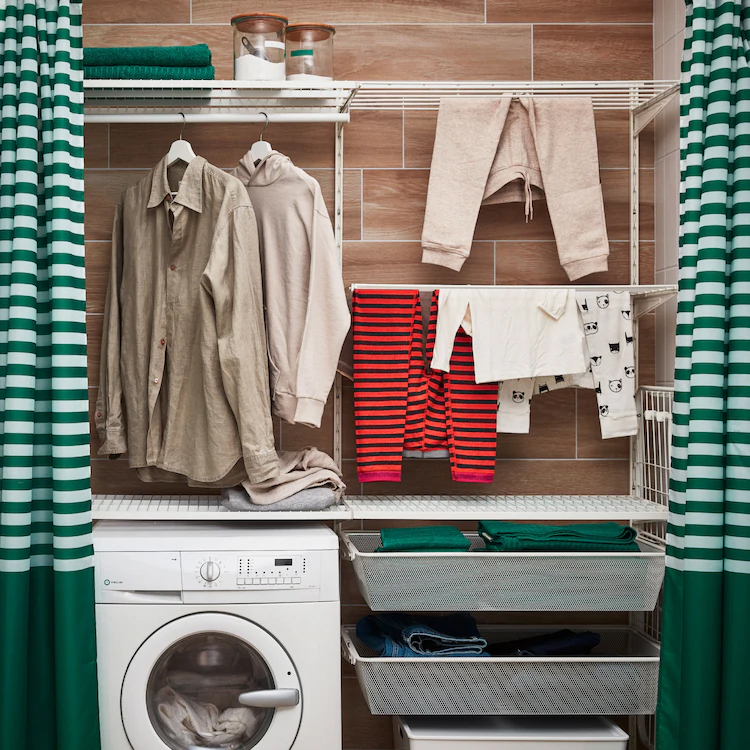 A customised laundry solution? Yes, please! BOAXEL storage system can be built to fit your bathroom space and laundry needs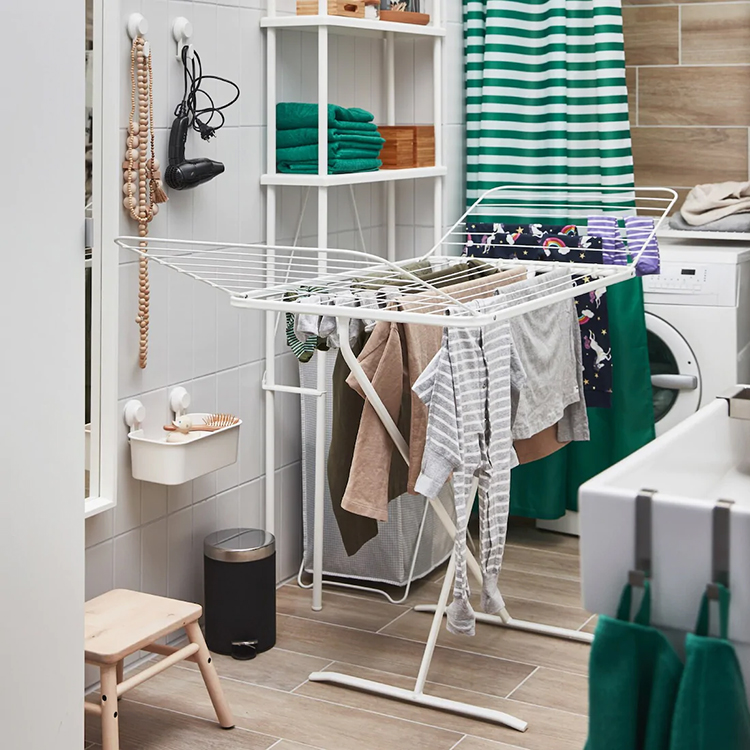 MULIG drying rack is foldable, so it doesn't take up much space when stored away.
Double your storage space! Two LILLÅNGEN high cabinets can be mounted next to each other, and robes or towels can hang on the practical side hooks.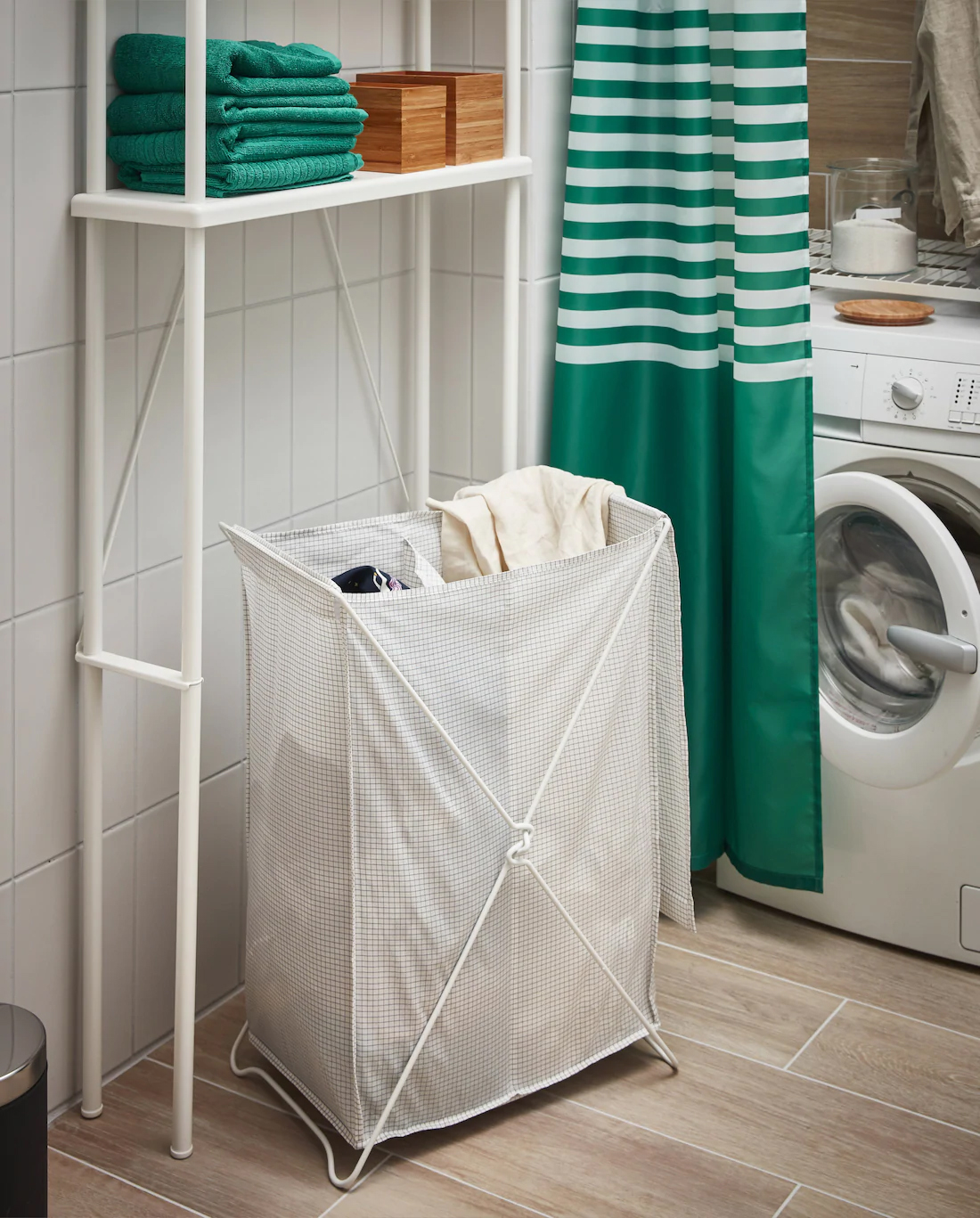 TORKIS laundry basket has two separate compartments where you can divide your laundry, and it doesn't take up much space when stored since it folds flat!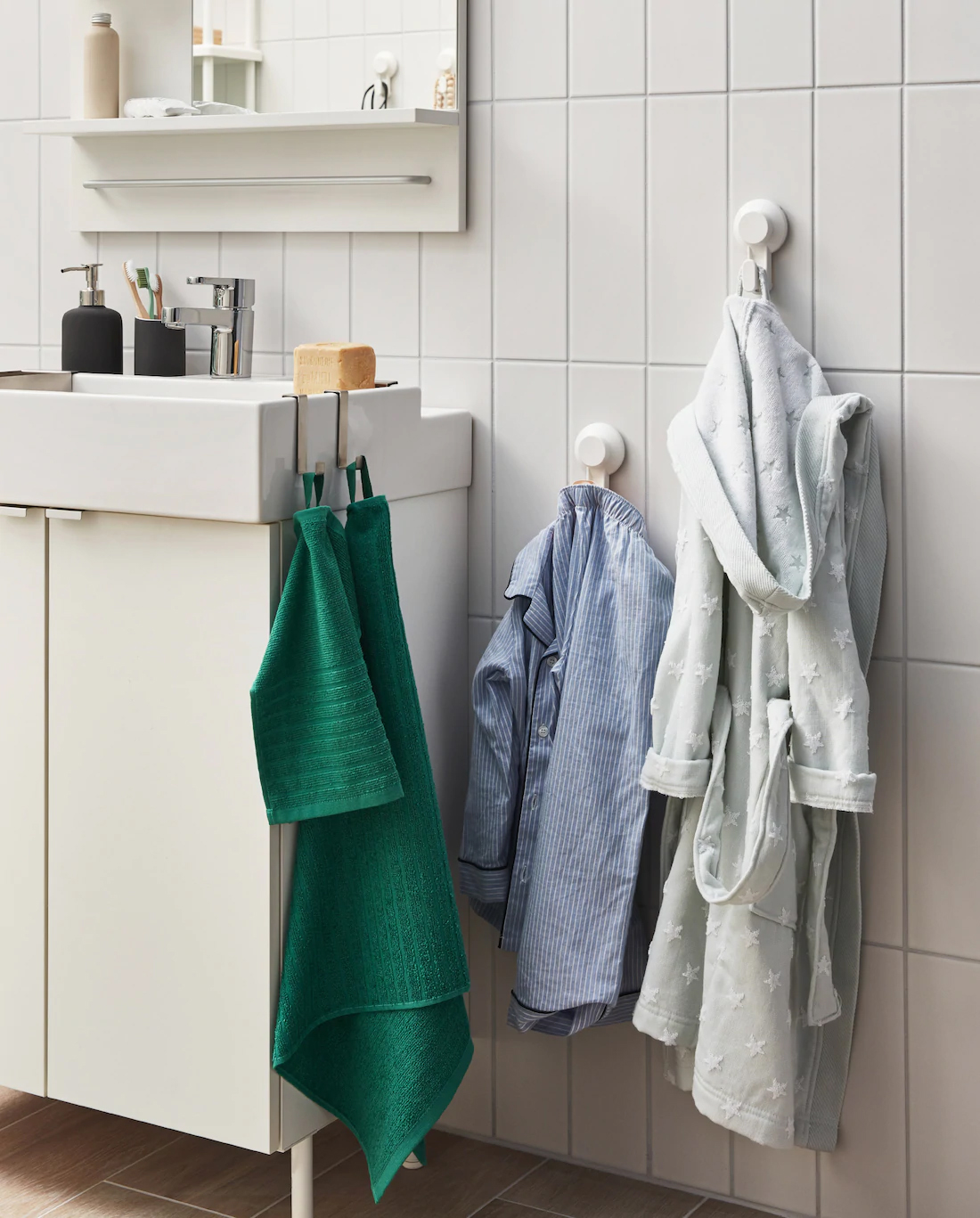 Height-adjustable hooks come in handy for family members that still grow – you can rearrange TISKEN hooks with suction cups as often as you need.