Bold ideas to put your living room centre stage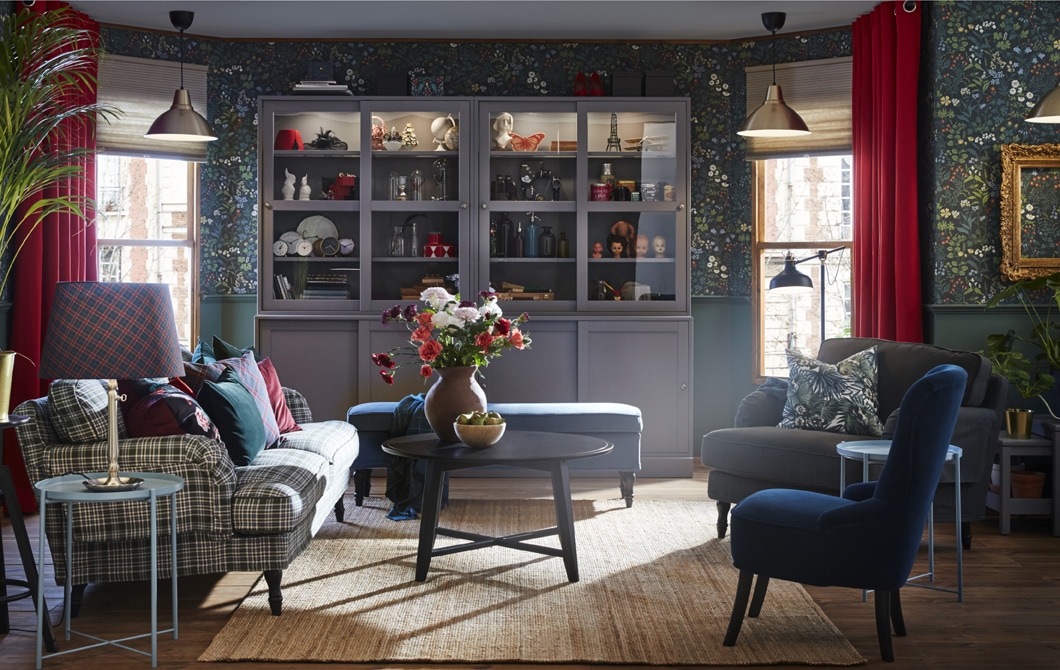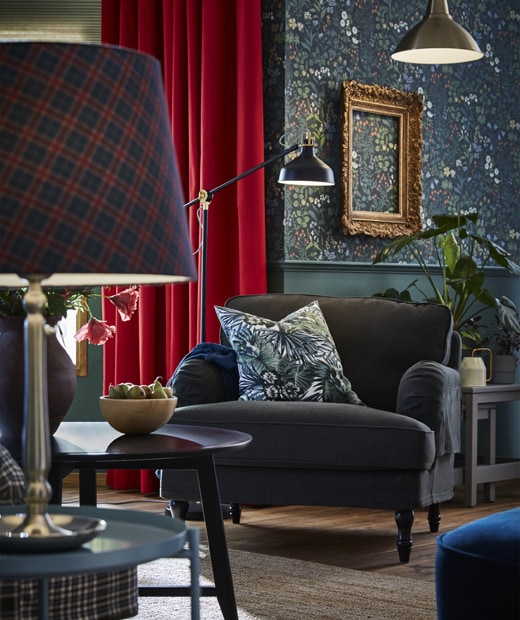 Flexible seating, layers of light
When it comes to seating that can stretch to match guests' needs, mismatching is a winner. Mix benches with stacks of stools and chairs that can be pulled from one corner to another so there's always room for one more. And use your lights! Make a statement with ceiling lights, zone with reading lamps and create atmosphere with mood lighting.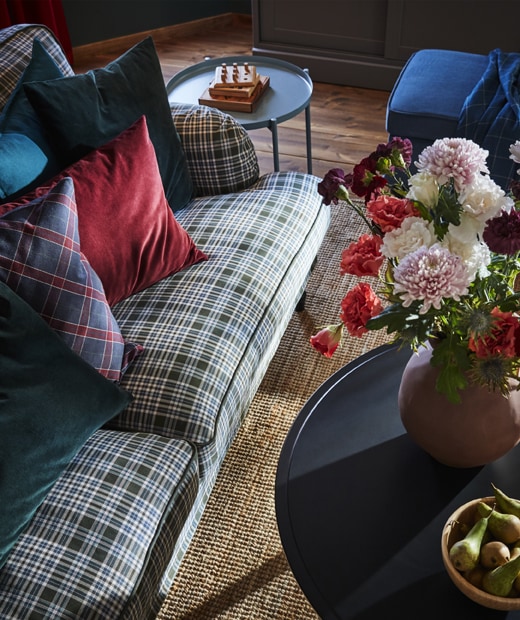 Introduce bold patterns and inviting fabrics
Say yes to checks and florals – the abundance of patterns creates a feeling of welcome. Add warmth with colours in equally rich shades and underline the sense of seasonal joy with materials you want to touch, such as soft velvet.
Use hide and show storage solutions – glass-fronted cabinets to display what you love, benches with built-in storage to keep useful items close to hand but out of sight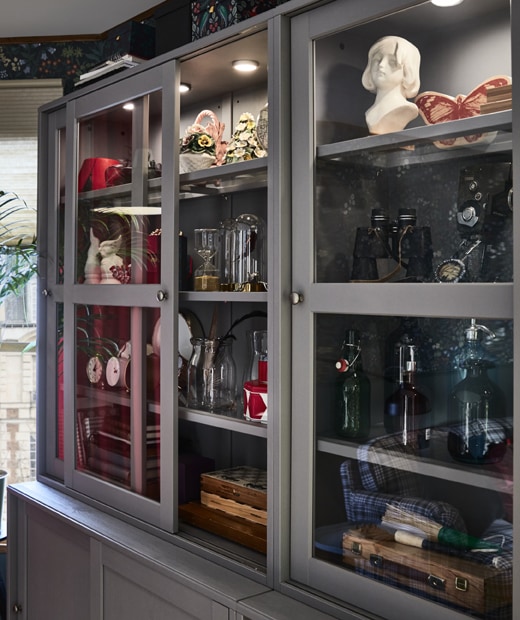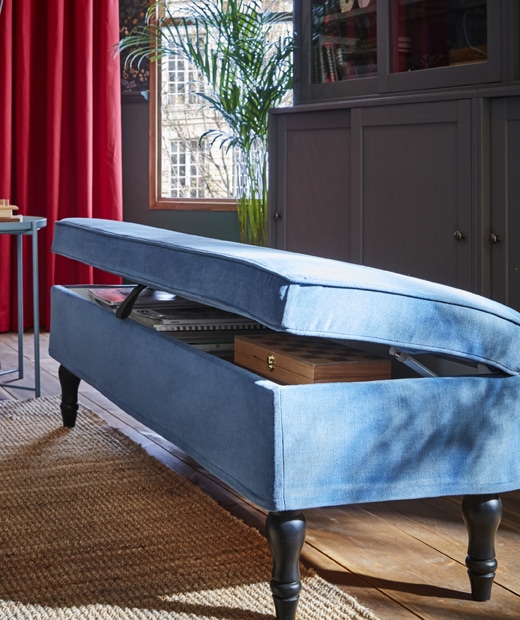 We love to see our customers get creative with our products. Go for it! But please note that altering or modifying IKEA products so they can no longer be re-sold or used for their original purpose, means the IKEA commercial guarantees and your right to return the products will be lost.