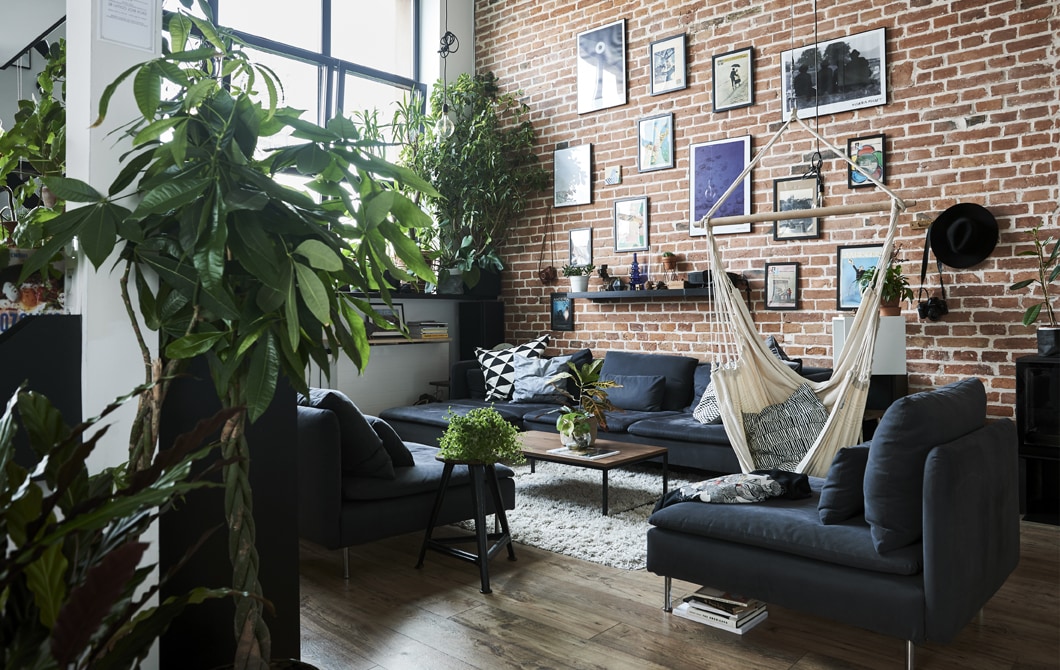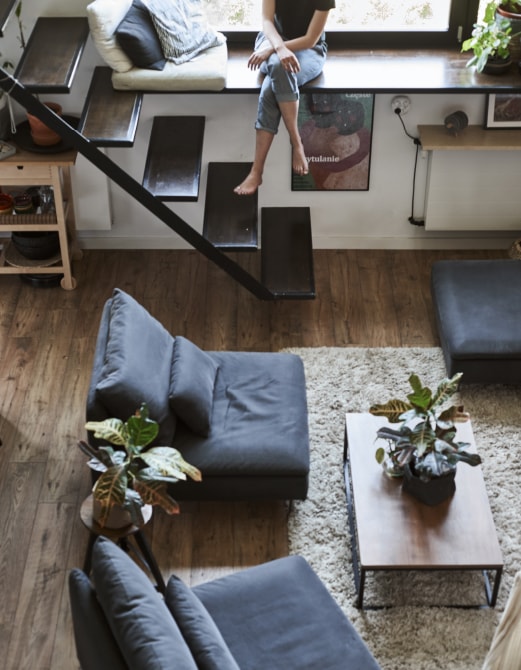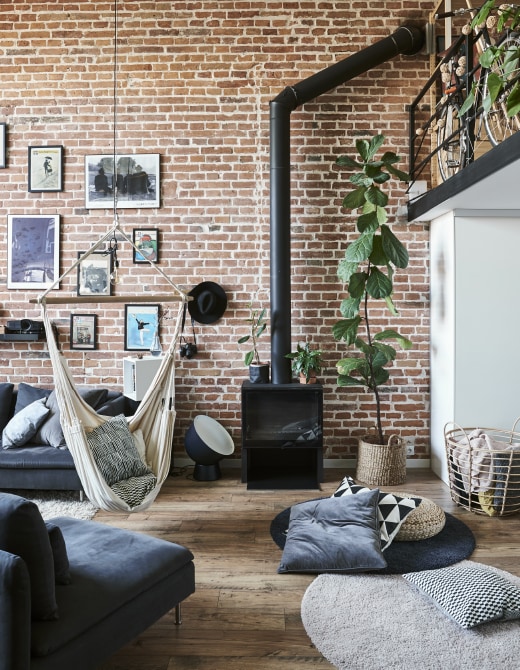 Organise room for living
Konstancja and Jurij's living room is the heart of their home, set up with flexible seating – including a window seat and a hammock – that invites time alone or together. 'We love hosting movie nights with friends,' says Jurij. 'And our sofa is perfect for that. It becomes huge when we connect it to the chairs.'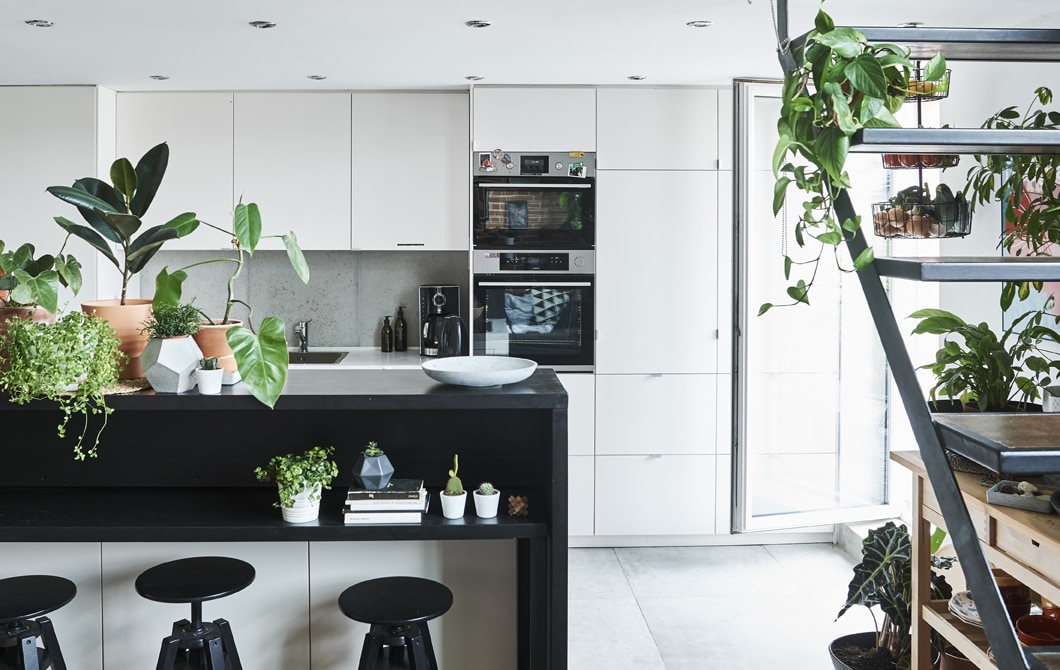 Maximise kitchen storage
'Plenty of storage is fundamental in a loft-style home,' says Jurij. The kitchen is a case in point. Floor-to-ceiling drawers and cabinets make the most of the height and ensure visual order, while the sociable kitchen island doubles as a place to stash the dining table and living-room items they want to 'sweep away out of sight.'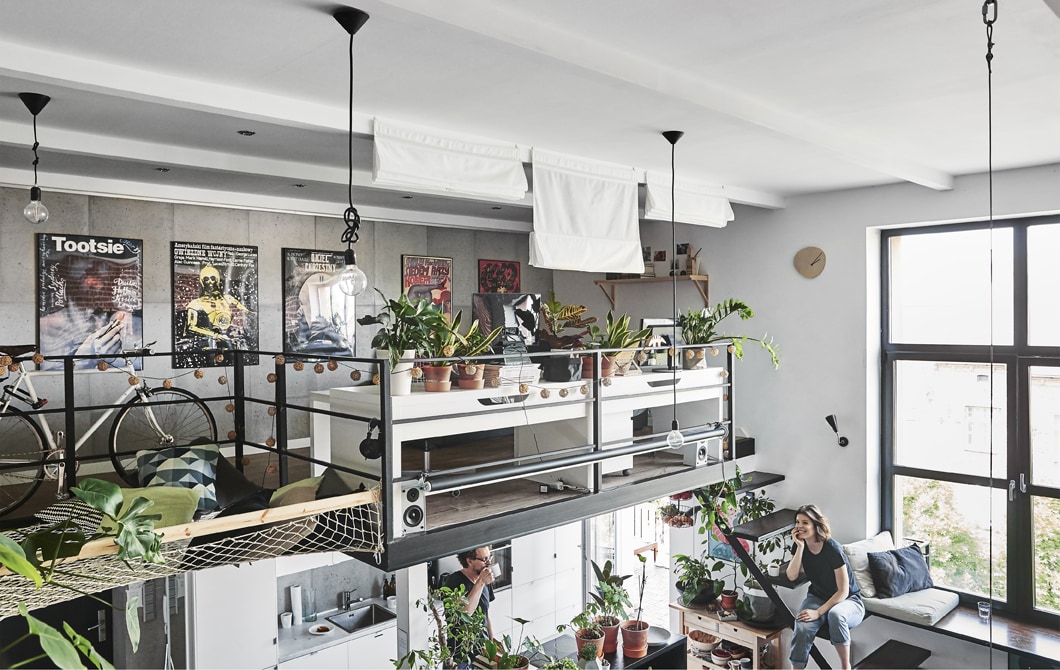 Live, work, play
For the couple, home has to fulfil many needs – sanctuary, playground, office space and additional income source when rented out. 'Adding smart storage and flexible sleeping arrangements, plus ceiling-hung curtains for screening and privacy, make it easy for two people or ten to share,' says Jurij.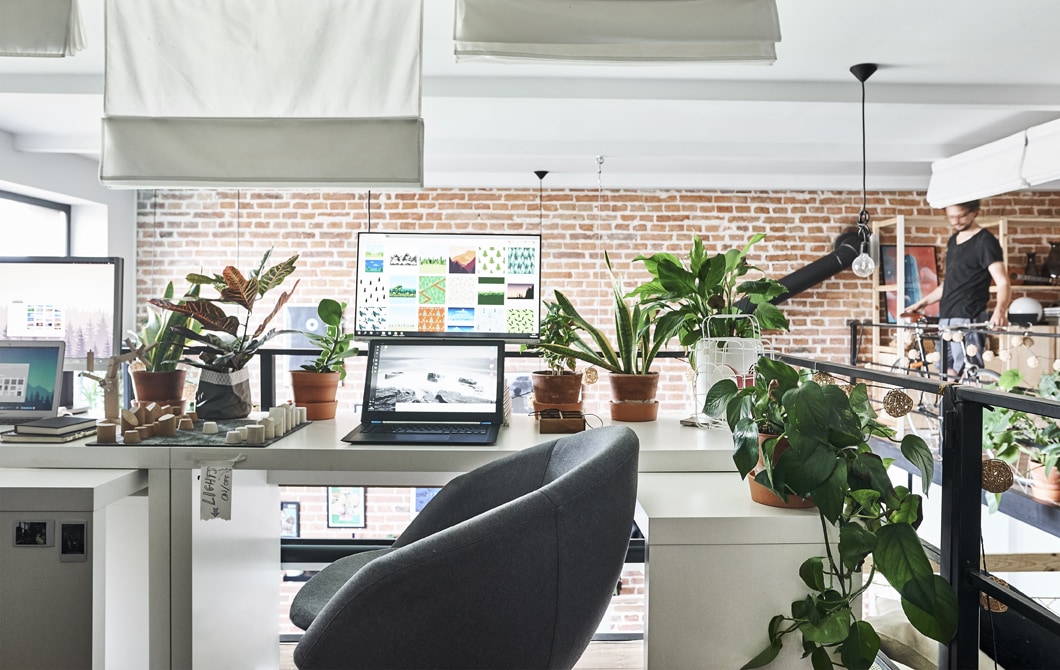 Share your desk space
With two desks side-by-side, Konstancja and Jurij have a permanent home office upstairs. 'Having our desks up on the mezzanine level gives us a great view,' says Jurij. 'But we also have our laptops so we can work all over the place. It's good to be able to move around, rather than sit in the same place all day.'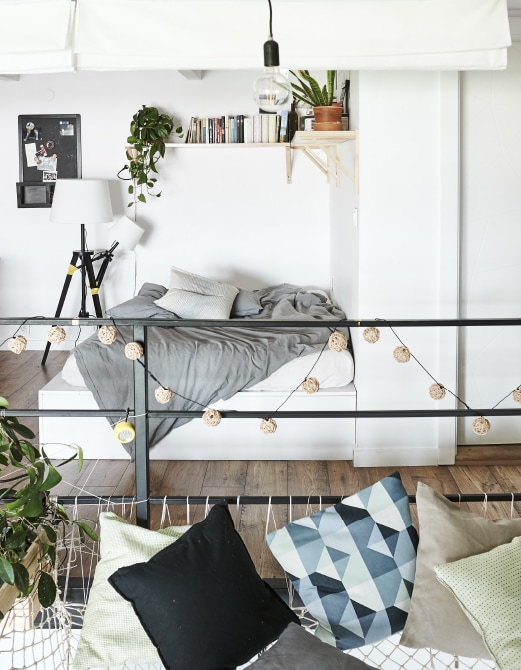 Truly fluid space
The mezzanine is also home to a large hammock, a cosy spare bed and extra space for storage and displays. 'We like to utilise every corner of our home in different ways,' says Jurij. 'From one night to the next, we sleep in different places. Every corner has its own vibe and we like to explore that.'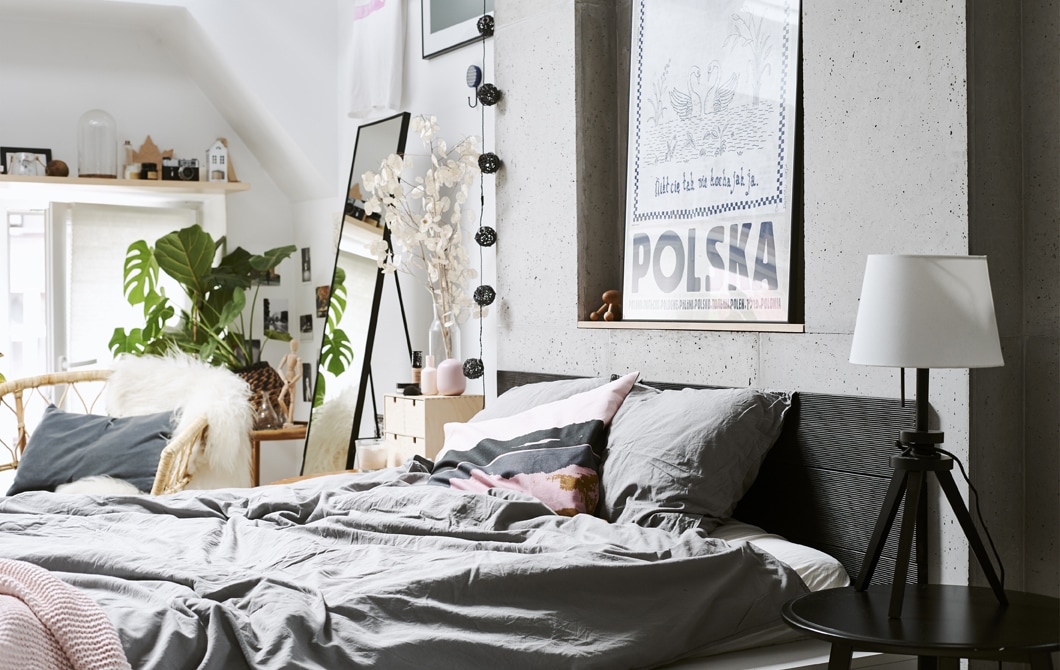 A bedroom retreat
The couple's bedroom is a cosier, more intimate space in comparison with the apartment's open spaces. 'Our bedroom started out quite minimalist,' says Konstancja. 'Over time, we added more and more stuff and started to put our personalities, our interests, our character into it.'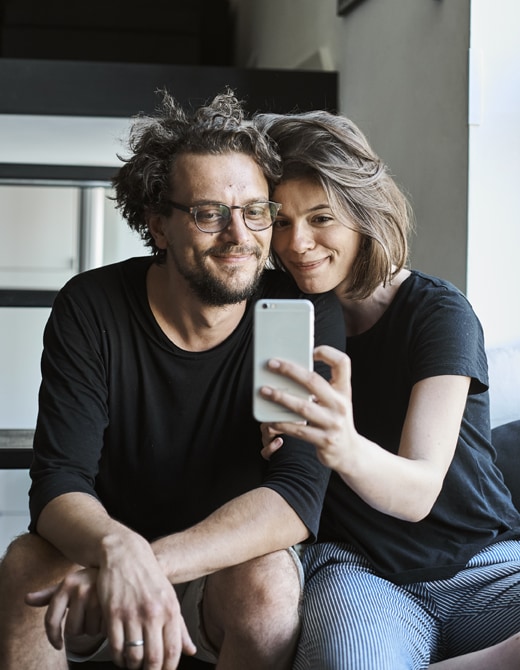 Creative restoration
Konstancja and Jurij spent three years renovating their home. 'I think not quitting and seeing it through to the very end was the biggest challenge,' says Jurij. 'The motivation came purely from the idea that we were making a home for us both. That was the main drive. It's very tiring, but it has great benefits for the mind.'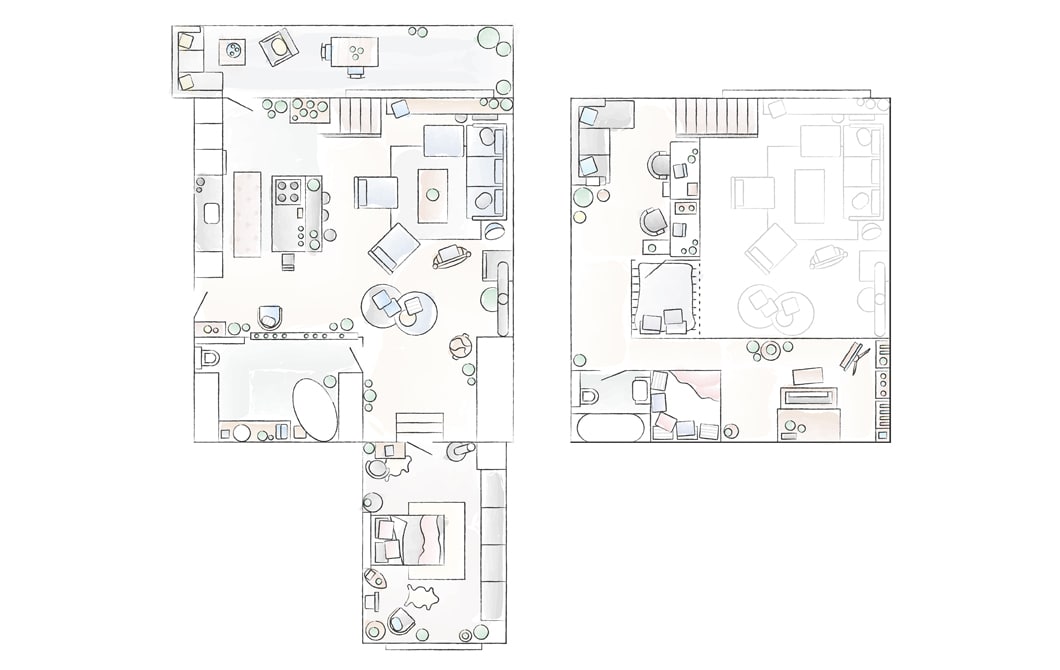 Open-plan living in an old factory
'We'd spent almost a year looking for a renovation project. When we saw the advert for this place, with a photo of the big window, we both said, "Oh my God, this is it!". It was in such a sorry state. We spent days and nights thinking about it. We knew the risks but it felt like a once-in-a-lifetime chance.'
We love to see our customers get creative with our products. Go for it! But please note that altering or modifying IKEA products so they can no longer be re-sold or used for their original purpose, means the IKEA commercial guarantees and your right to return the products will be lost.


Made by
Interior stylist: Ashlyn Gibson
Photographer: Benjamin Edwards