Organise your storage in a playful way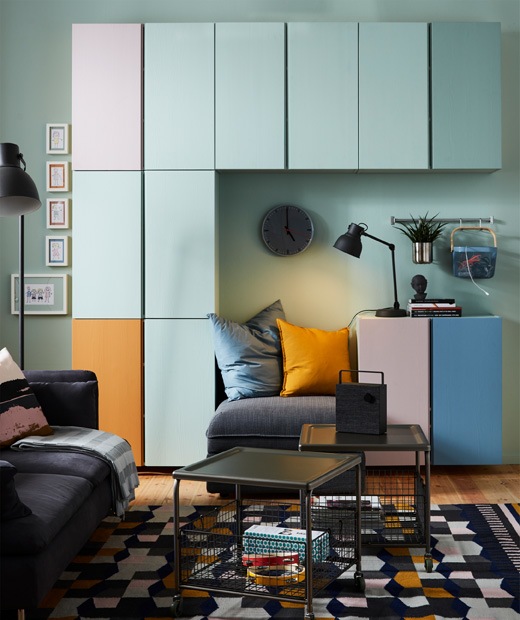 Yours and mine and what goes where
Storage can be both more effective and decorative with some colouring. Let everyone in the family choose a personal colour for personal storage. The cupboards intended for anyone's belongings are also given a colour. (This may require some painting, as IVAR isn't available in the colours shown here.)
Customised cupboards for everyone
Naturally, a shared cupboard can still be personalised. A SKÅDIS pegboard makes it both easy and fun to arrange the contents, and just as easy to change with shifting needs.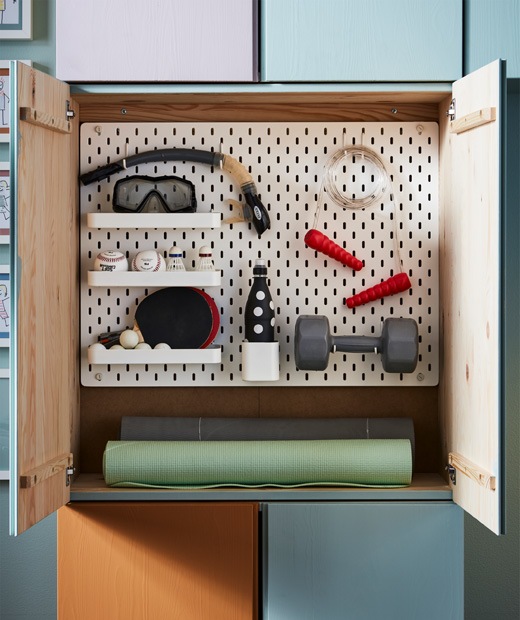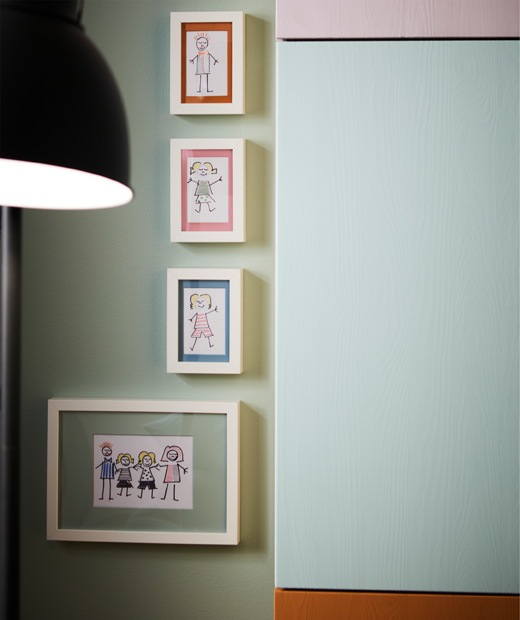 No room for confusion
Add a playful twist with portraits of your family members, corresponding with "their" colour (and no one can claim they didn't know where to put their stuff).
Storage split down the middle
Contrasting shades work well also on a smaller scale. Different-colour doors on a cupboard can mirror the division within, while the colours themselves make a splash. Hanging KUNGSFORS net bags make it easy to both collect stuff and bring it along.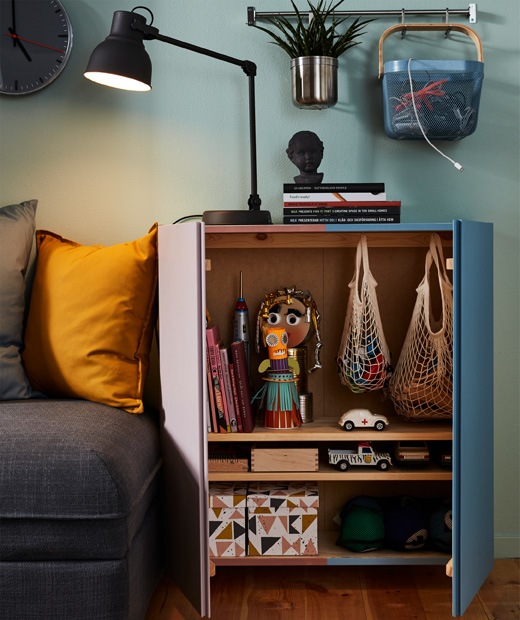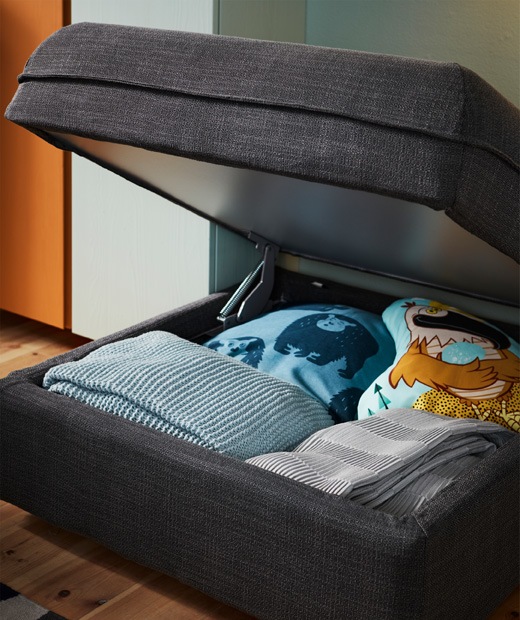 An extra seat, an extra space
There's only so much that you can fit into IVAR. Complement with a VALLENTUNA, and you'll have room to spare. Place it in-between shelves to create a cosy corner amidst all the tidiness.
A home within your home
A tidy home comes easy – or less hard, at least – when every item has its designated spot. For things used very frequently (like a laptop), make a proper outline.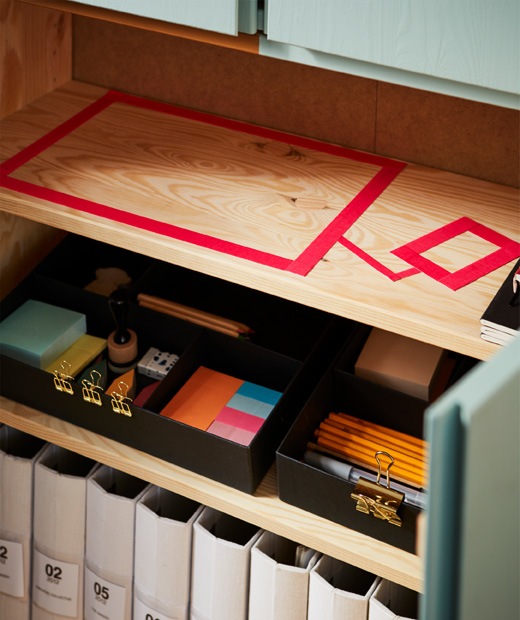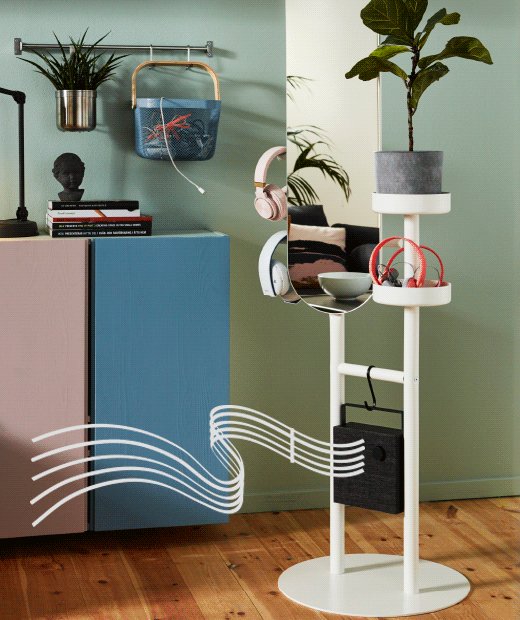 Let the music (and the kids) play
Having a system for everyday organising has a way of freeing time for more enjoyable activities. If you turn a LIERSKOGEN valet stand into a music tower, chances are you can keep your youngsters in check as well.