Pretty, ugly, lovely: Per B Sundberg's FÖREMÅL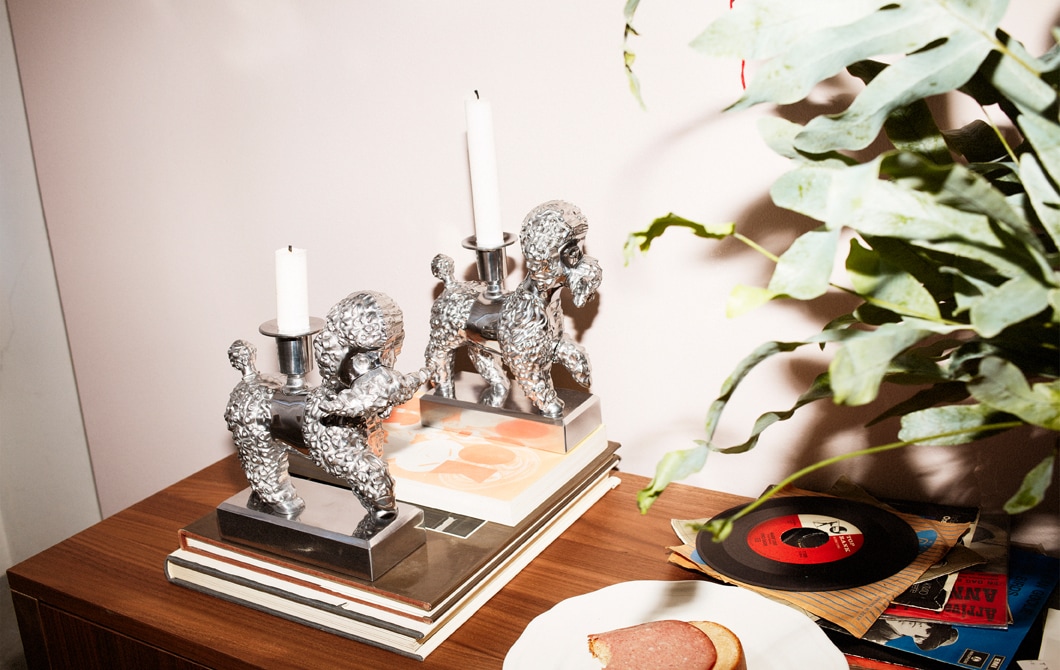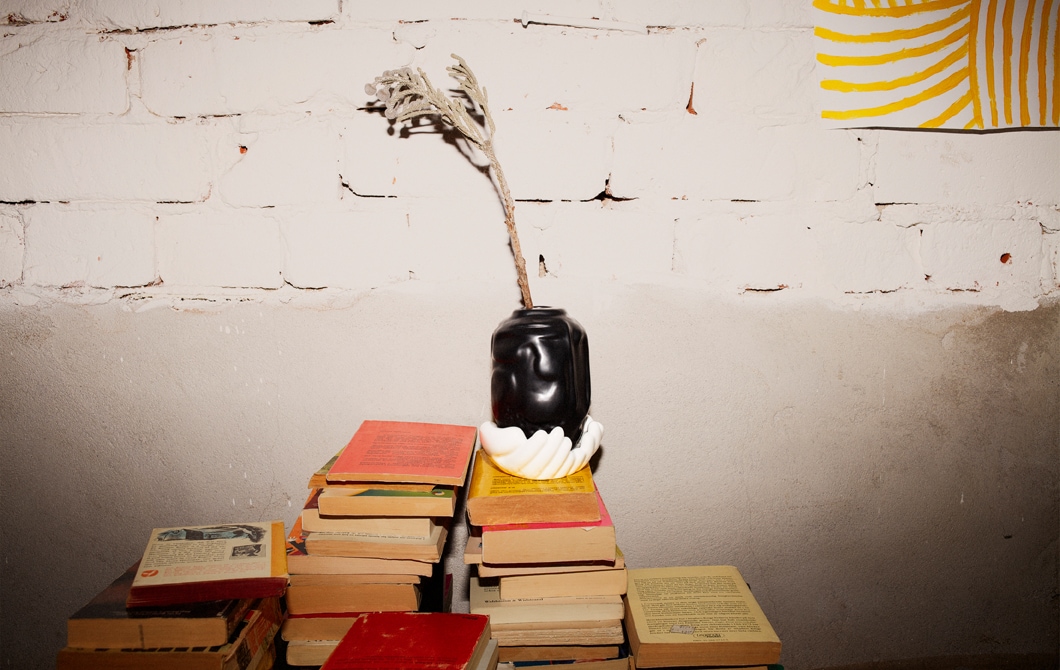 From the mind of a collector
Artist, ceramicist, maverick, IKEA collaborator… Another badge Per B Sundberg wears proudly is that of 'collector'. Insatiable in his love for kitsch figurines, Per knows better than anybody that objects are precious to people for different reasons. So that's why FÖREMÅL is made up of pieces such as vases and candlesticks that may seem peculiar to some, and to others, worth pride of place on their mantelpiece. 'I try to fight with people's expectations,' he says.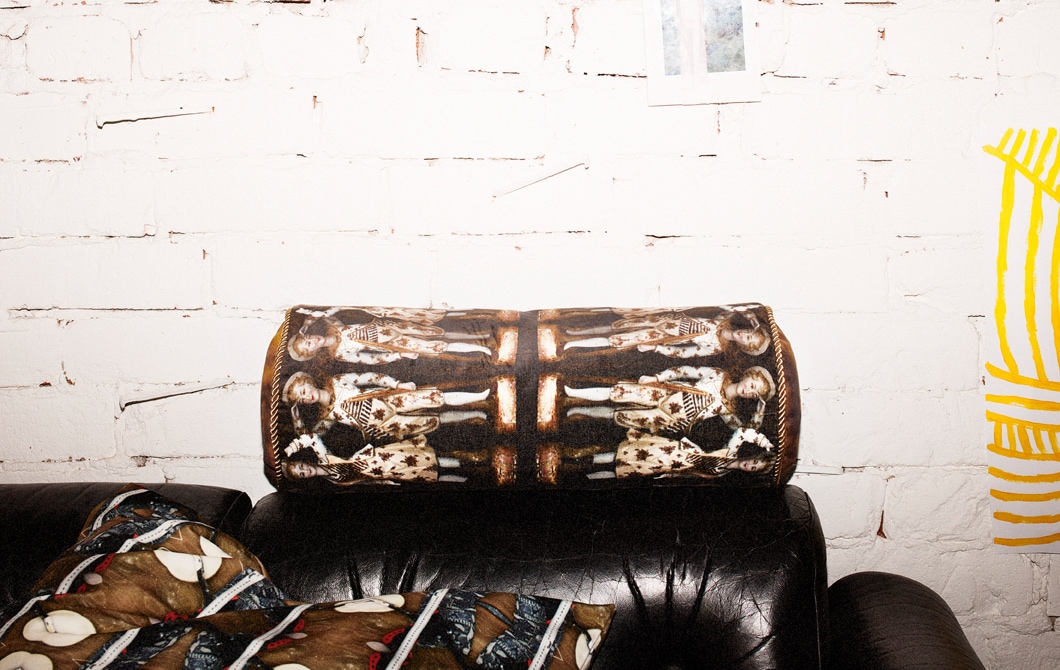 Crafting conversation pieces
Like many of Per's well-known pieces, this collection requires a second glance – the artist is known to hide surprises in plain sight. When designing patterns for the textiles and boxes in the collection, Per scanned an old egg carton, his pyjamas and other found objects and turned them into mirrored patterns on the computer. 'My works are lush, a bit rough and burlesque, they are based on folklore and are easy to understand,' he says.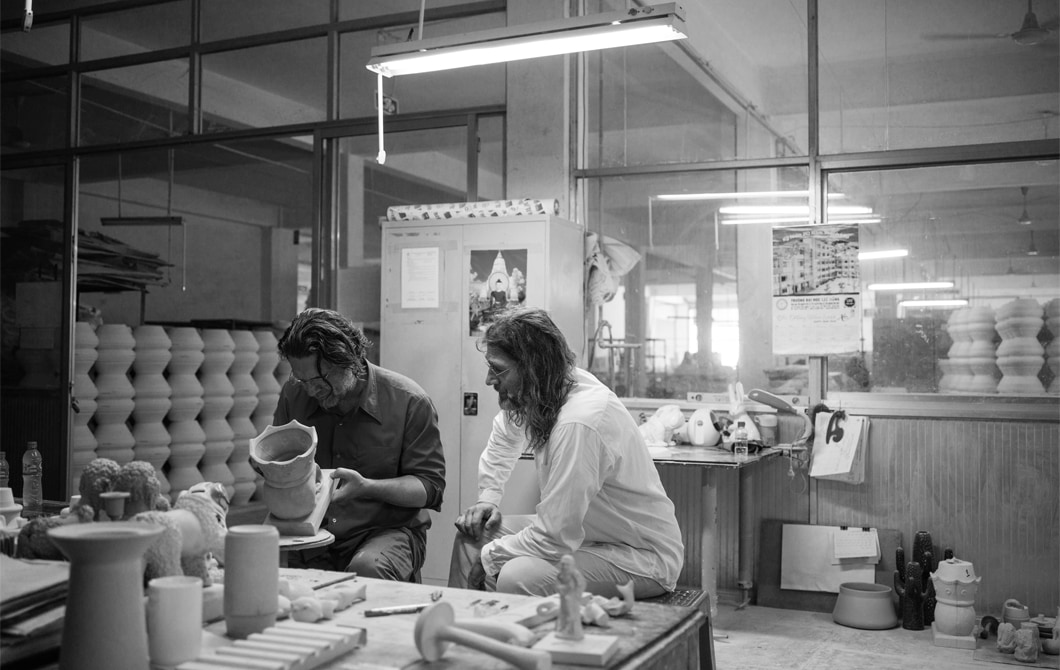 Seeing double
Bearded, with messy curls and silver-rimmed glasses – FÖREMÅL proved that great minds can look and think alike, too, when in-house designer Nike Karlsson joined Per as creative leader for the collection. Both share a love of handicraft, but embrace it in unique ways: 'Per has a really good eye. He sees that twist that others can't see,' says Nike. 'If you've bought a Per B Sundberg, you take something home with you that you can treasure and hand down to generations to come.'
Disrupting the disruptor
IKEA wanted to shake things up for the collaboration – not such an easy task when working with a rebel artist like Per. Away from his usual workshop in Stockholm, IKEA took Per to the suppliers in Vietnam for an insight into the demand of the supply chain and for inspiration. 'It was awesome, it was so big and full of knick-knacks. The supplier was perfect for me,' says Per. Watch the video and see how the factory turned into the artist's playground.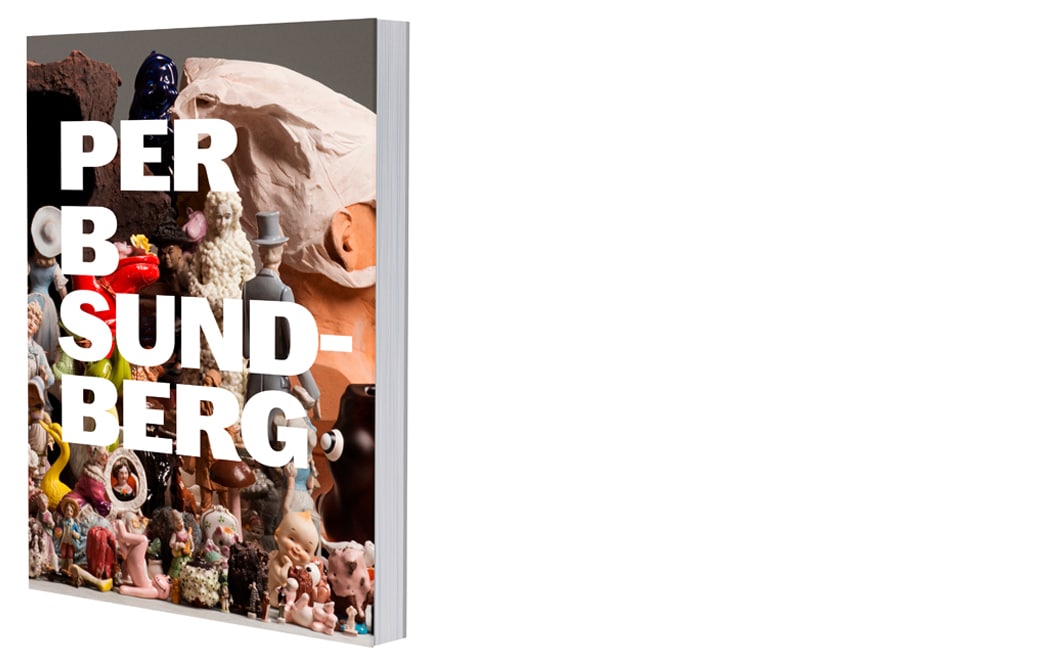 FÖREMÅL is a limited collection, so be sure catch it when it drops in-store and online in September. Discover the full range of decorative accessories online