Being ourselves, and contributing with our uniqueness makes us all grow
Caring for People and Diversity & Inclusion is embedded in our vision and in our values. At IKEA, we see diversity and inclusion as the right thing to do. Recognising our co-workers' differences contributes to creativity and supports our growth. We strive to have a diverse and inclusive work environment where co-workers feel valued for their uniqueness, recognised for their diverse talents, and where they can be themselves.
Simply put:
we believe the uniqueness of every individual makes IKEA better!
>> See our available jobs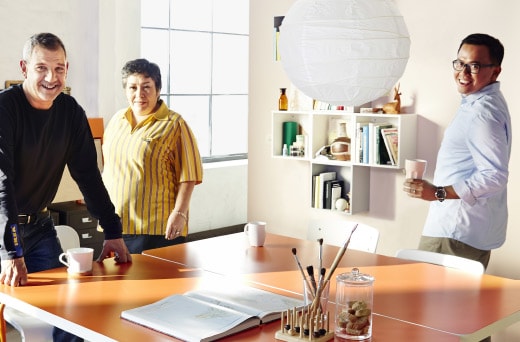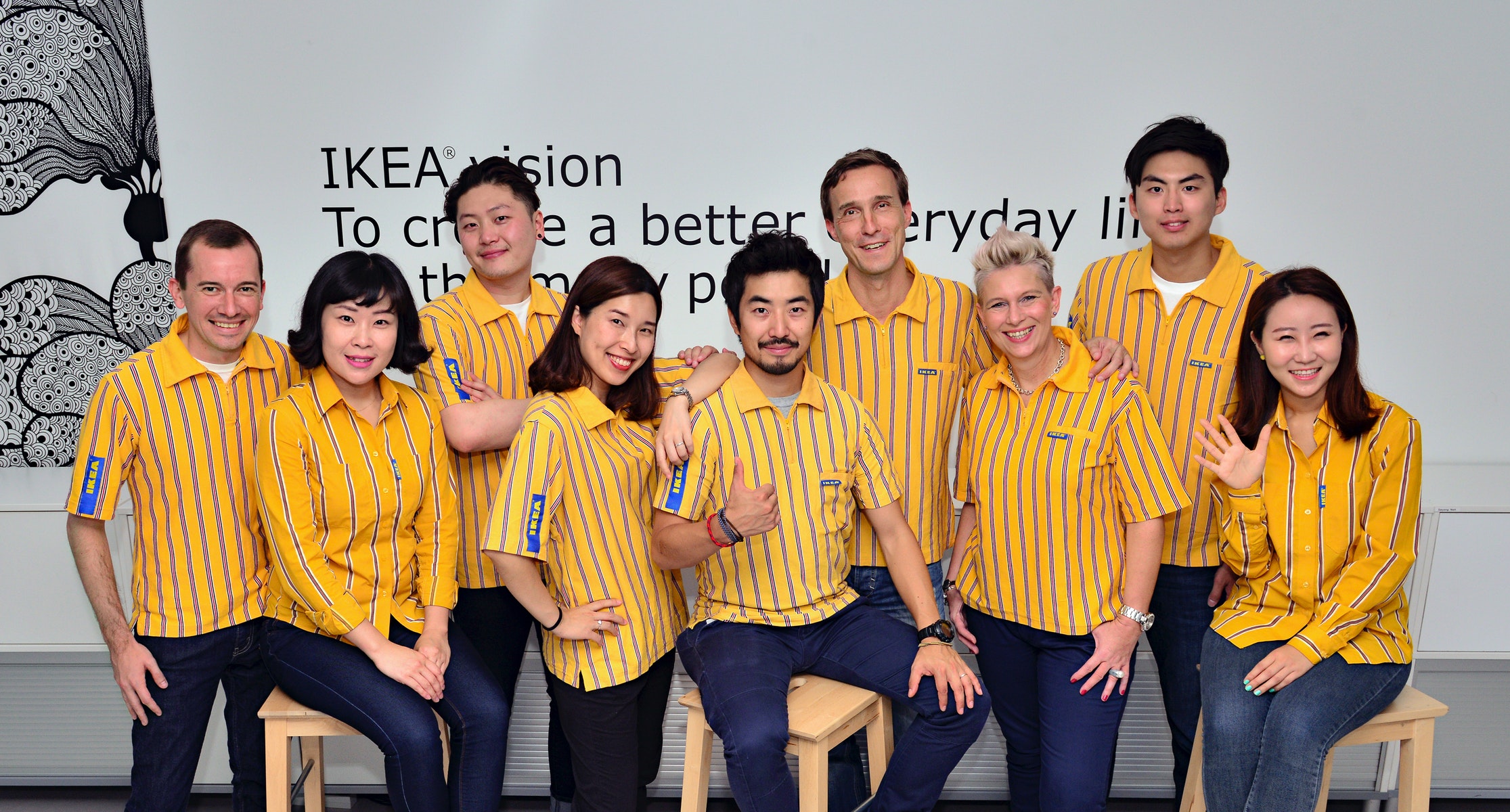 We take a stand for LGBT+ inclusion
At IKEA, we believe everyone deserves fair treatment and equal opportunities, regardless of sexual orientation or gender identity. That's why every year, on May 17th, we celebrate IDAHOT, the International Day Against Homophobia, Biphobia and Transphobia, to stand up for the rights of lesbian, gay, bisexual, transgender, and people of all sexual orientations and gender identities.

Celebrating IDAHOT means committing to creating an inclusive work environment where all our LGBT+ co-workers feel welcomed, respected and appreciated for who they are. It means acknowledging that everybody should bring their whole self to work, and understanding that LGBT+ inclusion is everyone's responsibility.

Let's go all in on equality!
Diversity comes in all shapes and sizes
We welcome all dimensions of diversity. A diverse workplace is good for our co-workers, for our customers and for our business. Working with differences helps us grow both as individuals and as an organisation.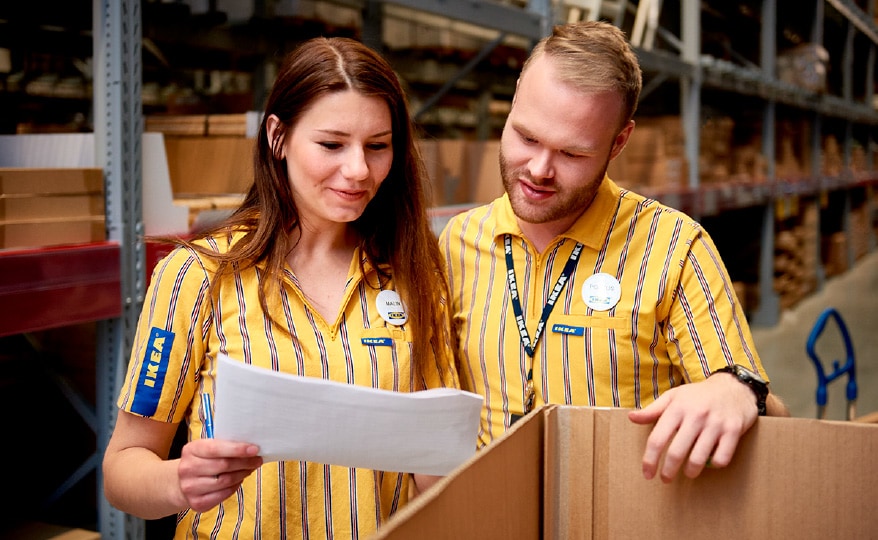 Gender equality
We believe gender equality is a human right. Our ambition is to reach gender equality at IKEA, which goes beyond a 50/50 gender balance in all levels and positions. Gender equality is also about creating an inclusive culture where all genders are valued for their unique contributions.

That is why we... have been working with the gender agenda for over a decade. We are proud to have been part of the first UN high-level panel on Women Economic Empowerment to help unlock potential for women to fully participate in the economy and achieve financial independence.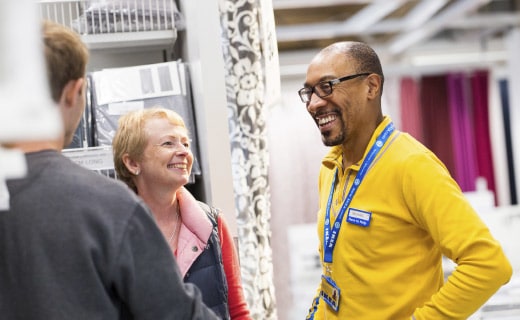 LGBT+
As a humanistic and values driven company, we support our LGBT+ co-workers' right to be themselves; we provide equal opportunities to develop at the Ingka Group, and to contribute to our business. We actively aim at creating a fully inclusive work environment, contributing to a positive change in all areas of our business and in society.

That is why we... have joined Workplace Pride Foundation and Stonewall, two organisations focused on LGBT+ inclusion in the workplace. That is also why we have endorsed and contributed to the UN Standards of Conduct for Business on Tackling Discrimination against LGBT+ people that was launched globally September 2017.
"INCLUSION IS EVERYONE'S
RESPONSIBILITY"
Inclusion
Inclusion at IKEA is about creating a work environment in which our co-workers are successful because they feel welcomed, respected, supported and appreciated. It is about developing an infrastructure with collaborative ways of working; it is about practicing inclusive behaviours daily and making the most of our differences.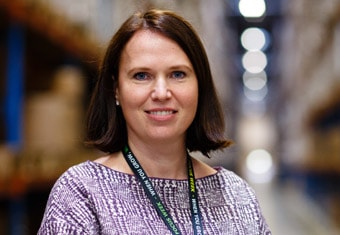 Meet Irina Sukhareva,
the Distribution Centre Manager and Diversity & Inclusion Ambassador

Inclusion in practice


A truly inclusive workplace
contributes to our creativity and
business results.
Hi Irina! Tell us about your job at IKEA Group.

I joined IKEA in 2004 and have worked in different roles in Human Resources. In January 2016 I began my current job as Distribution Centre manager.

What I love the most with my job is to see how much we can do and how great we can be when we work together. I find it powerful and inspiring to see how we as persons can change, learn and develop when we start listening to each other.

In 2015 I became a Diversity & Inclusion (D&I) Ambassador. I have always felt passion in my heart for diversity and equality because of my personal background. My family moved rather often and I know firsthand what it feels like to be a stranger in a new place.

I also come from a multicultural family and feel for people who stick out and are different from others. I was so excited to join the network of Diversity & Inclusion Ambassadors after a great D&I workshop in Russia for leaders from different organisations.
Diversity & Inclusion is at the heart of the IKEA values. What does this mean for you?

I love that caring for people and Diversity & Inclusion (D&I) are embedded in our vision and in our values. As a humanistic company, we believe everyone has the right to be treated fairly and be given equal opportunities, whatever our background.

I feel proud when I see how people change and often start to bloom as they find a company where they can be themselves, where they feel accepted, where they start seeing new opportunities, and where they grow personally and develop their competence.

Ten years ago, Distribution was mostly considered men's business. I remember a time when we only had one woman in our Operations department. It was a challenging task to make women believe they too can be great truck loaders, great forklift drivers, and do the same work as men!

Now the situation has changed for the better, and a female co-worker is not a surprise anymore. This is fantastic! We as a team only become better and more efficient from being diverse.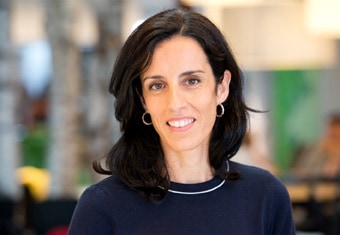 Meet Alejandra Piñol,
the Country Human Resources Manager and Diversity & Inclusion Ambassador.
Hi Alejandra! Tell us about your job.

I work as Country Human Resources Manager in China. I am responsible to drive the people agenda in the country, from vision to action. In my opinion, it is very important to dare to dream big, to be able to translate this dream into a concrete agenda, and to move this agenda forward in a consistent and influencing way to develop the business and have a positive impact on people's lives.

In China we want to be user centric and empower each one of us to lead and to be driven by opportunities with an entrepreneurial mind-set. We believe the change starts with each of us, and we are very much focused on being our best version.

Being our best version is a win-win situation: it is good for each of us, and it is also good for the business… It is really profitable!
Diversity & Inclusion is at the heart of the IKEA values. What does this mean for you?

I think it is great to work for a company that has such a big focus on diversity and inclusion. The Diversity & Inclusion agenda is very solid and inspire each country to fill any gaps they might have.

Particularly in China I feel proud of the gender balance when it comes to equal treatment and percentage of women and men in the organisation. In fact, in 2017 we have reached gender balance (50/50%) in all levels of leadership, as well as equal pay for jobs of equal value. I am happy to be part of the D&I Network. We all together aim to create a diverse and inclusive work environment, having a positive impact on our business and society. I usually think that a dream you dream alone, is just a dream; while a dream you dream together is the beginning of a new reality.