More than 500,000 people work for companies that are direct suppliers to IKEA around the world. We want to make sure that we have a positive impact both on our suppliers, and the societies in which they operate. That's why our efforts don't stop at our supplier code of conduct, but go beyond the factory floor.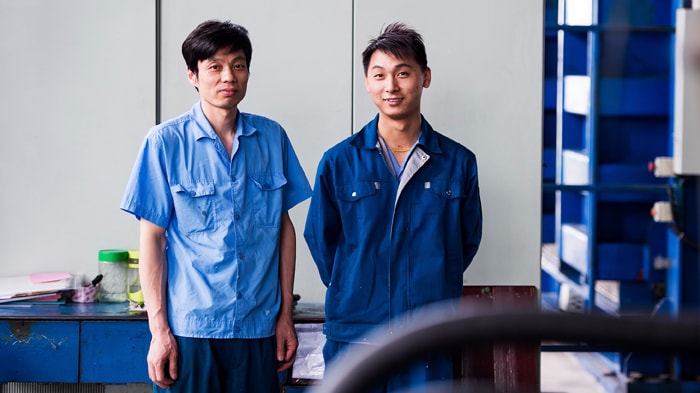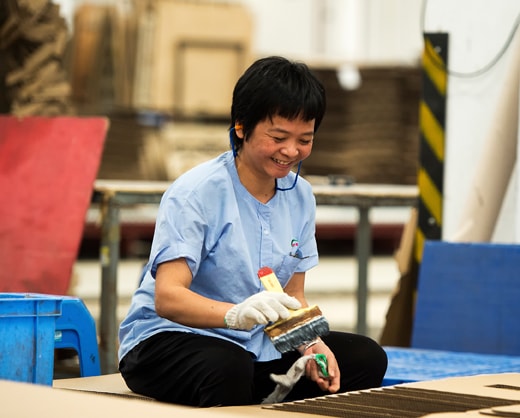 We actively support our suppliers in improving their employees' working conditions and everyday lives, for example by ensuring that working hours are not too long and that workers can maintain their family life. Sometimes, a change on the factory floor, such as modernizing equipment, can impact entire industries and societies.
Mutual understanding and sharing fundamental values is the basis for all good relationships. This goes for our supplier relationships as well. Our supplier code of conduct specifies our minimum requirements relating to the environment, social impact and working conditions. Each year, auditors make around 2000 checks at suppliers and sub-suppliers, to make sure our code of conduct is followed.
>> Learn more about IWAY at People & Communities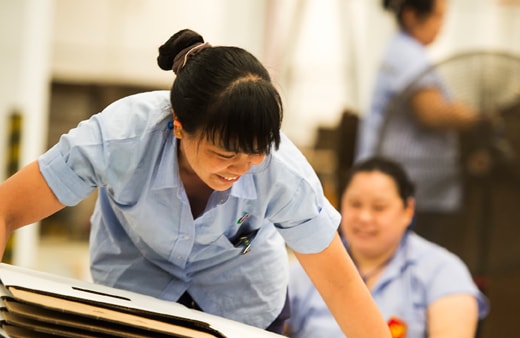 Joint efforts to ensure:

Prevention of child labour and
support for young workers
Protection against forced or
bonded labour
Right to non-discrimination
Right to freedom of association
Minimum wages and overtime
compensation
Health, safety & environment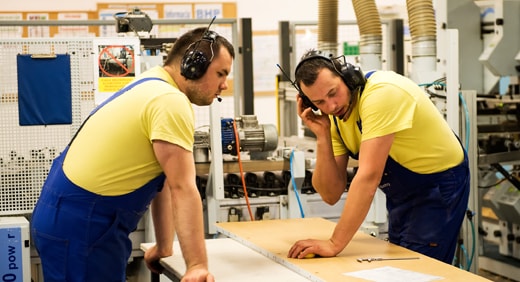 We want to make sure that everyone involved in making our products enjoys going to work, and we believe that satisfied co-workers are good for business. Through our long-term partnerships, we have taken many important steps towards supporting better working conditions in our supply chain.
Reuniting migrant workers with their families. The MYS Dongguan factory have found a way to reunite their migrant workers with their children. After all, their co-workers are their most valuable asset. IKEA supports this important mission and encourages all our Chinese suppliers to follow. It's not only the right thing to do, it's better for business.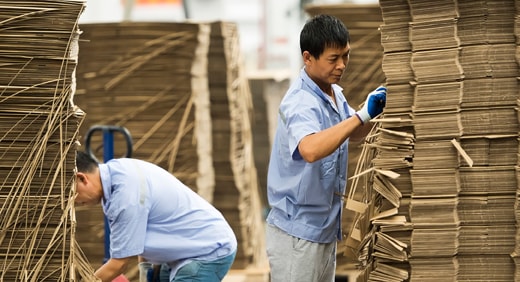 A pioneer for decent working hours. One of the big issues we have faced is making sure that people at our suppliers are not working too many hours a week. In China, where long hours are common in some industries, we have worked hard together with our suppliers to reduce the working hours. In 2015, we reached working hour limits of 40 hours per week and 36 overtime hours per month, while maintaining wage levels.
We want to play our part in creating a better life for the people and communities touched by our business. By partnering with social entrepreneurs and other progressive partners, we can help create life-changing opportunities for reducing poverty, for social development and for female empowerment.
>> Learn more about IKEA partnerships with social entrepreneurs
#SHEMADEIT. Get to know Saroj, Craft Manager, at the social enterprise Rangsutra in India, and learn more about how working and earning her own income has improved her life.
Weaving a better future. Hand-made rugs are popular for their craftsmanship and rich history, with each rug carrying unique signs of the weavers' skills. Unfortunately, carpet weaving is hard work and the industry is associated with poor conditions, low wages and exploitation by middlemen – something we've decided to change. Together with our suppliers in India and Bangladesh, IKEA has established regulated weaving centers to secure decent working conditions, a regular income and fair pay.

IKEA has gone even further by modernizing one of the looms used in the production of handmade rugs in India, the punja loom, so it's more ergonomic and 40 percent more efficient. The new loom, that we haven't patent protected so that it hopefully can improve working conditions in the entire industry, have made it possible for more women to work at the weaving mills. To date 5 500 weavers and 4 500 other workers are involved in the IKEA initiative.
Great craftmanship
. We have a number of handmade rugs in our range. They come in a variety of sizes, shapes and materials, which means that you're likely to find your match regardless of preferences. But however different the rugs may seem at first glance they all share the inherent uniqueness and high quality that derive from great craftmanship. These are some handmade rugs that can add warmth and style to any room;
VIDEBÄK
,
KOLLUND
and
KÖPENHAMN
.
>> See all handmade rugs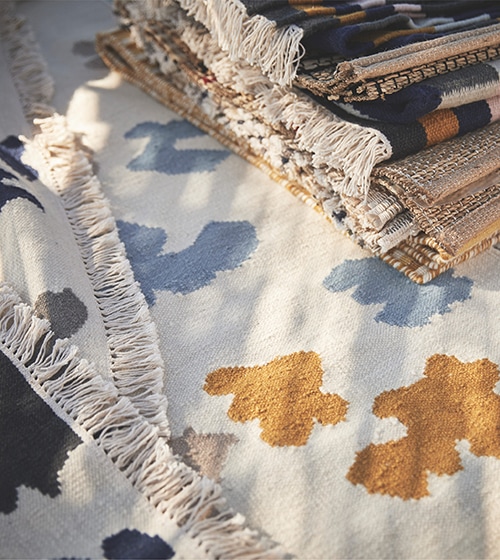 VIDEBÄK rug
. Every rug has a unique design similar to a piece of art. Woven with great craftsmanship, it comes from our initiative of handwoven rugs in India and Bangladesh.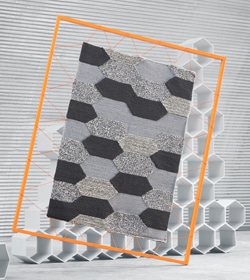 KOLLUND rug
, is made from durable wool, and woven in different pile heights which makes the hexagonal pattern stand out. This is more than a comfort booster, it's an actual piece of art.
KÖPENHAMN rug
, flatwoven in dark grey, goes well with almost every look. Just like all the handmade rugs in our range, every item is unique, bearing the mark of its origin.
Redefining craftsmanship. Our NORDRANA series has benefited local women in the Vietnamese countryside. At local handicraft centres, many women now enjoy a formal job for the first time, earning a salary outside of the home.
Empowering people and communities. SOARÉ placemat is popular with our customers and loved by the people who make it too, because of the impact it has on their lives. It's woven from water hyacinth that grows in the Mekong River in Vietnam. The process of harvesting, drying and weaving the plant is important to the people living along the river banks. It keeps the waterway passable, it preserves handicraft tradition and it earns the weavers extra money that can pay for new opportunities, like schooling.