Career paths as unique as you are
We offer exceptional career and learning possibilities. We encourage you to try different roles, change between functions and even move abroad (if that's what you want). You can design your own career path according to your development plan and future goals. We believe in everyone's ability to develop. Because as you grow, IKEA grows too. To start growing with IKEA, explore our different work areas below or search our available jobs.
>> Available jobs
A look at what we do
There's a lot more to the home furnishing business than you might think!
We offer opportunities in a broad range of fields:

Sustainability
We work to minimise the environmental impact of our operations and to help people live a more sustainable life at home.

Purchasing
We work around the world to get the best value for money, both for IKEA and our customers.

Customer relations
We work in roles inside and outside our stores, from the reception to the check outs, exchange & returns and contact centres.

Human resources
We take care of recruitment, training and benefits. It's our job to attract, develop and inspire our many co-workers.

Sales
We have a passion for retail and people. We work daily with the IKEA range and our self-serve concept.

Engineering and quality
Our roles are found within product development and throughout the IKEA supply chain. We work to improve all aspects of product quality.

E-commerce
We work nationally and globally to develop and improve the IKEA online shopping experience.

Finance and business navigation
We look after IKEA financial requirements and make strategic business decisions that create growth.

Design and product development
We're designers and product developers who work on creating and improving the IKEA product range.

Marketing and communication
Our mission is to build the IKEA brand and inspire people to find value in what we have to offer.

Communication and interior design
Our strategic and visual talent brings thousands of IKEA products to life – in our stores and in other media.

Store management
We work as a team to lead the various aspects of operating an IKEA store. It's fast-paced retailing and we love it!

IKEA business solutions
We support IKEA with business solutions. We believe in quick, user-friendly services rather than just technology.

IKEA FOOD/restaurant
We love food! We are working mostly in the restaurant, Bistro and Swedish Food Market at our IKEA stores.

Logistics
We are creating the best possible goods flow from supplier to customer. So, we're great at packing things flat!

Transport
We are working hard to ensure the best possible transport solutions for IKEA products from all corners of the globe.

Property
We develop and manage a wide variety of IKEA properties all around the world.

Production
All those IKEA products you see? We're working closely with suppliers around the world to produce them.

Project management
We are out there keeping all kinds of IKEA projects on track, on time and on budget.

IKEA industry
We work on the manufacturing side creating IKEA products that improve life at home all around the world.

IKEA centers
We are managing and developing retail destinations that are established together with IKEA stores.

Others
Yes, we have even more roles! You'll find almost endless opportunities in our wide IKEA world.
Most people see
a watering can.
"I see that I can inspire my co-workers to develop themselves."

Eldin Topic
Manager Sales & Supply Support,
Logistics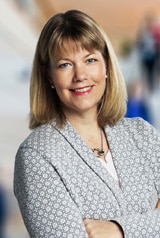 "I see that I can constantly create new ways to grow."

Maria Andersson
Centre Manager,
IKEA Centres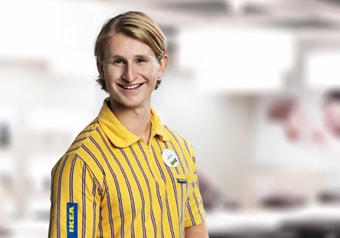 "I see the chance to travel with my job."

Jakob Dackander
Bedroom Sales,
Sales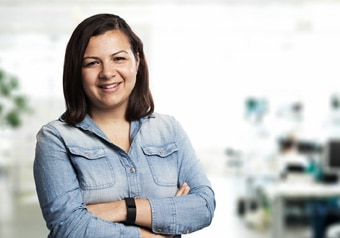 "I see that no matter where you start, you can end up anywhere."

Souzan Meana
Team Manager,
IKEA Business Solutions
---
YOU MIGHT ALSO BE INTERESTED IN:
PEOPLE & PLANET
For a sustainable future
Discover what sustainability means to us at IKEA and what role we play in taking care of people and the planet.
>> Find out more in People & Planet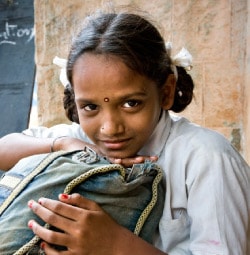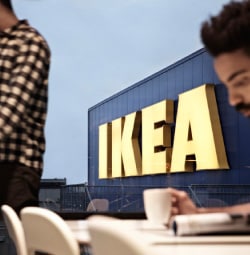 ABOUT THE IKEA
Our organisation
If you would like to find out more about what we do before you apply for a position, you can learn all about us here.
>> ABOUT THE IKEA