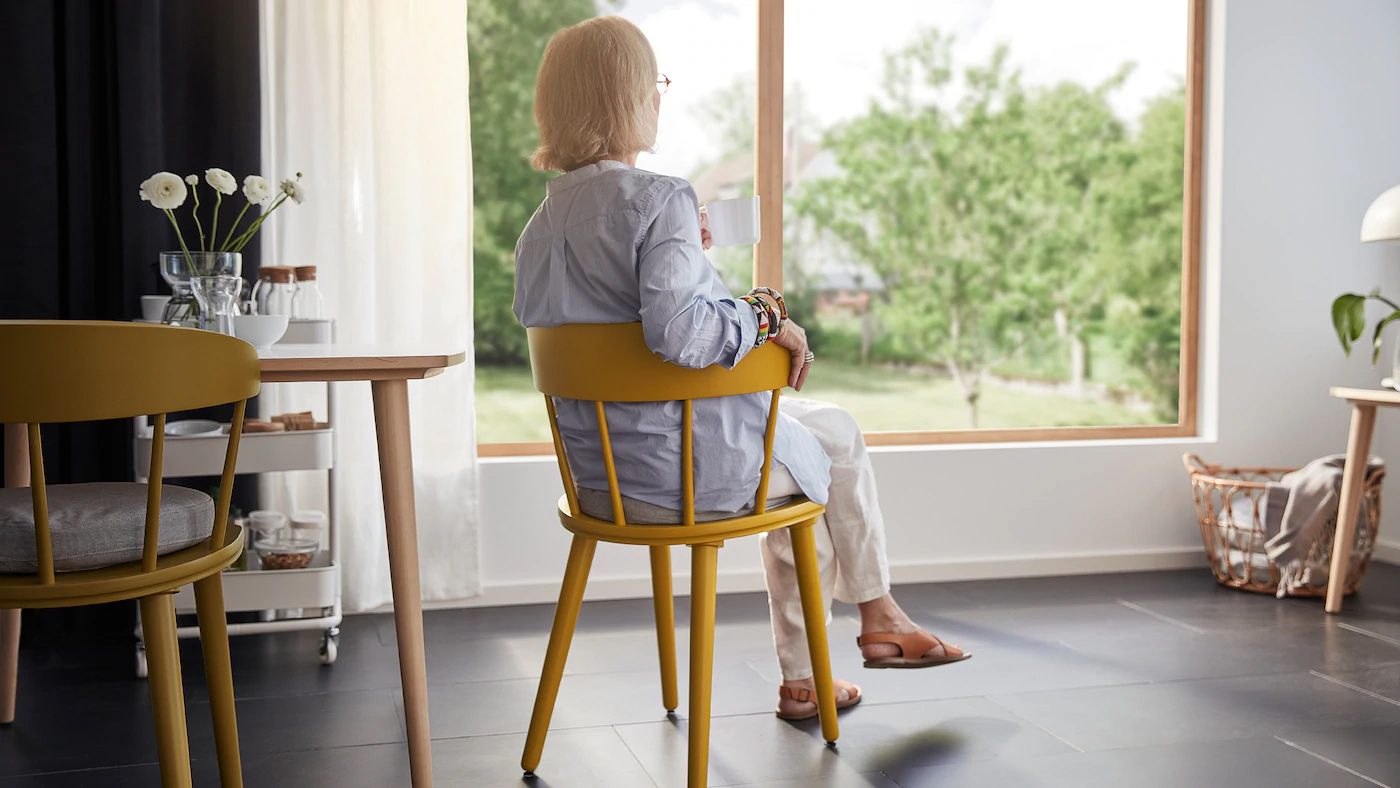 OMTÄNKSAM – Designed for EveryBody
There are times when we all need a bit of extra comfort and support. With OMTÄNKSAM collection, IKEA wants to make everyday life easier for everyone – and for every body. Developed in collaboration with ergonomics experts and tested by people with different needs and challenges, the products are easy to grip, unlikely to slip and great when sitting down and getting up (and much more). Also, they share a classic Scandinavian expression – designed to last.
Everyday life made easier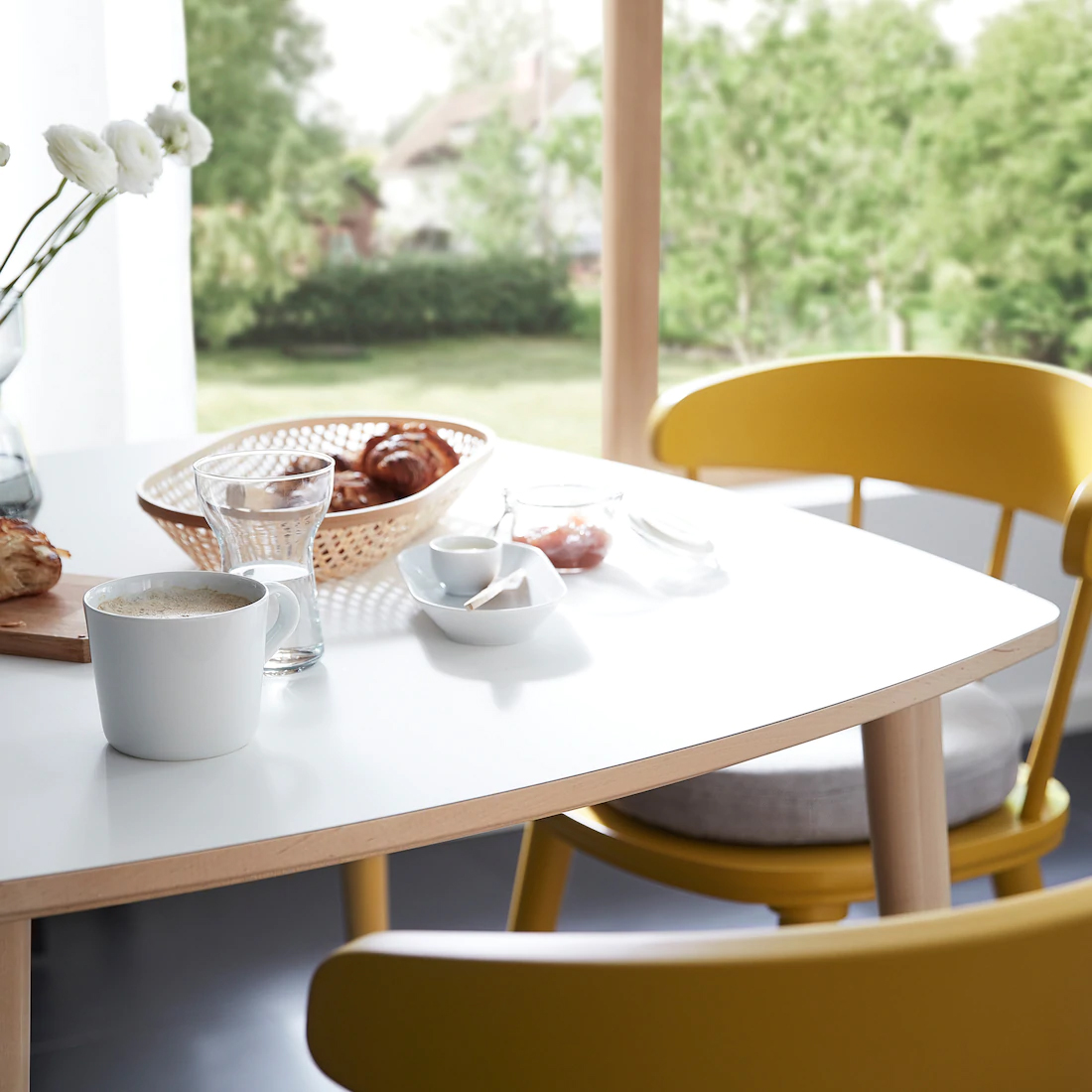 The OMTÄNKSAM table is scratch resistant and easy to clean. Since there is no underframe there's great leg space.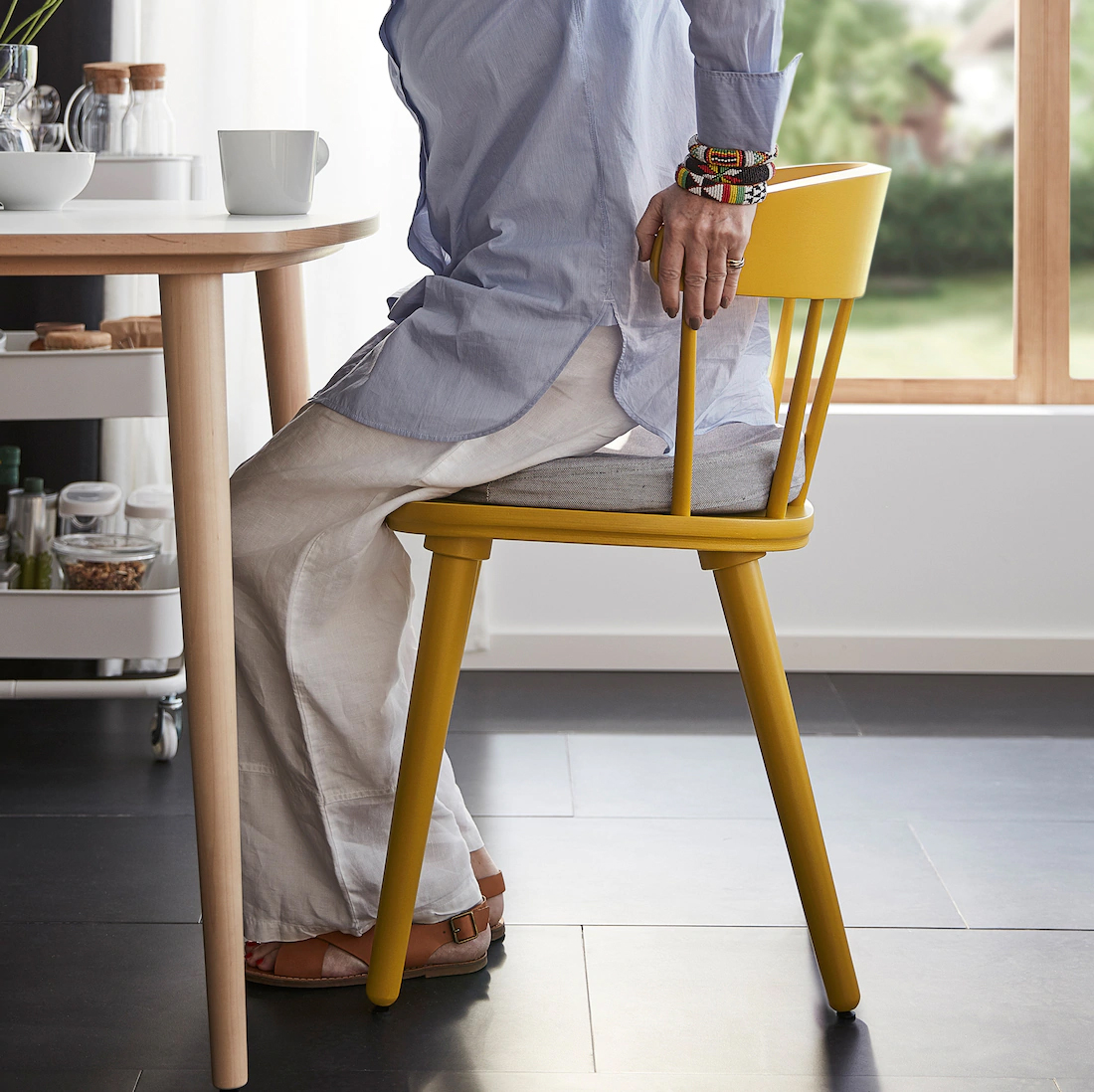 The rounded back and seat of the OMTÄNKSAM chair add to the comfort, and the high back is great to hold on to when sitting down or getting up.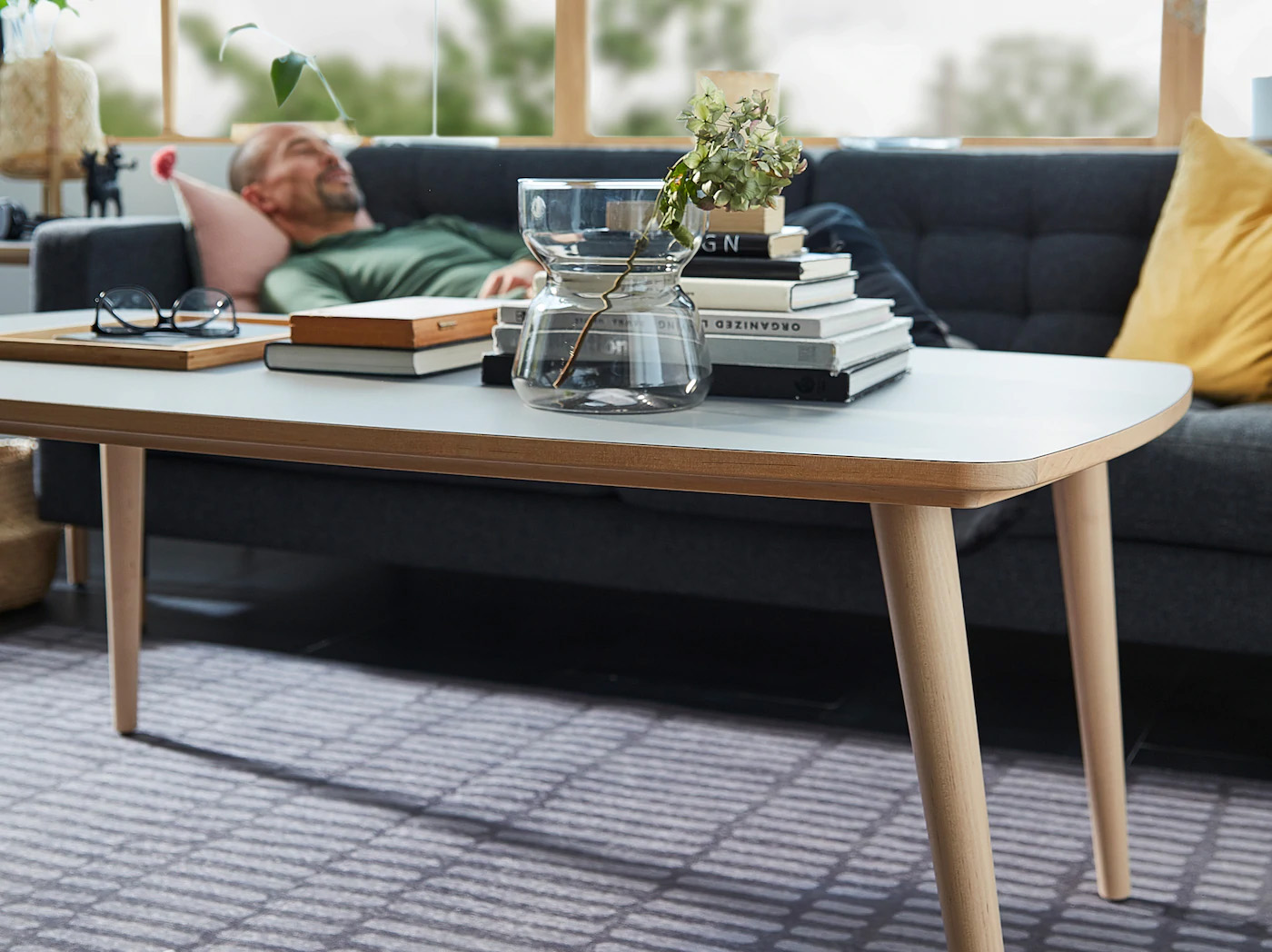 "Smart design is born when we see the world through the eyes of others. At the very moment we step back and change perspective, we open doors to new opportunities."

- Britt Monti, Creative Leader IKEA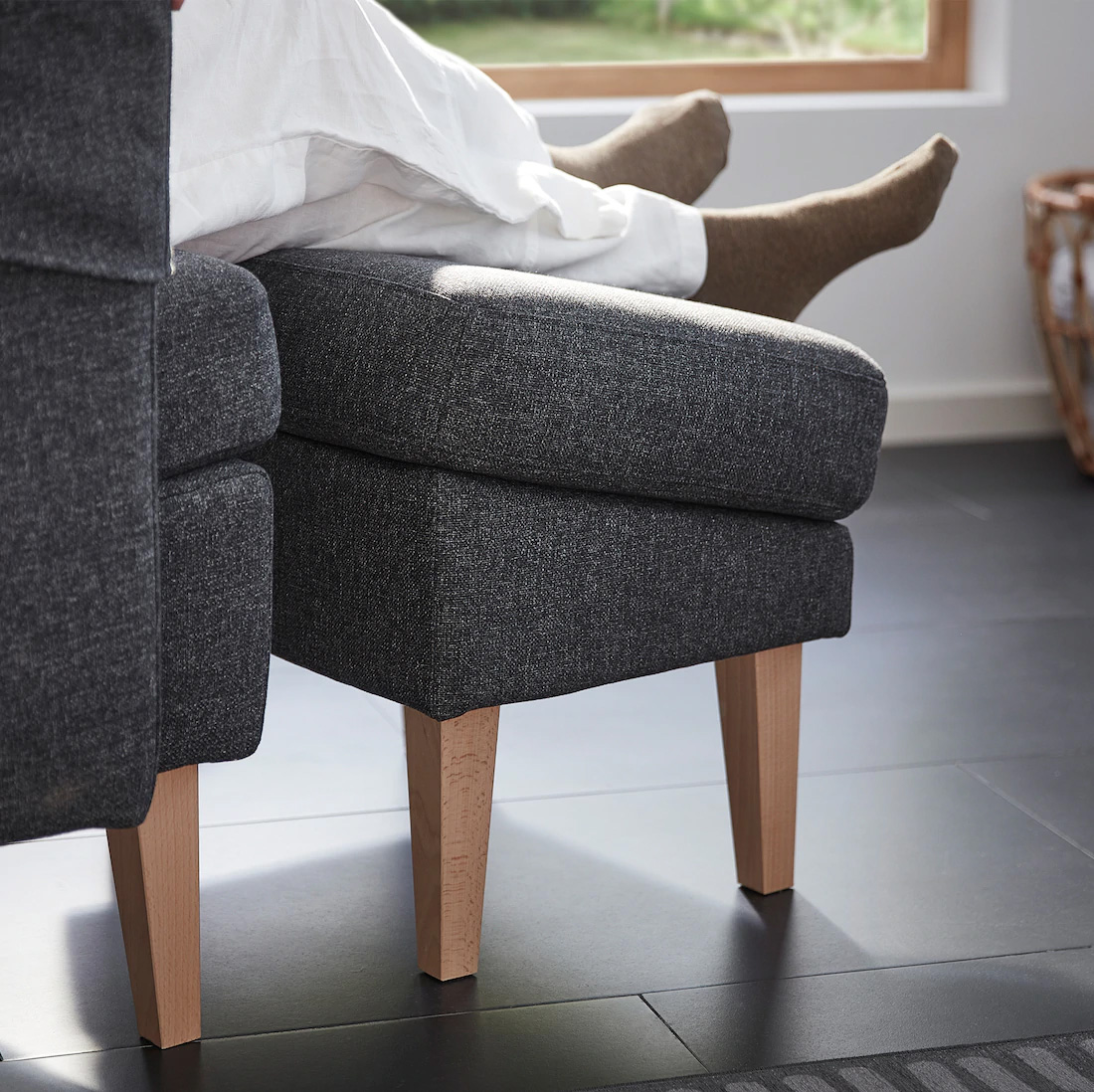 Thanks to the angle of the footstool, you can put your feet up without disrupting your blood circulation.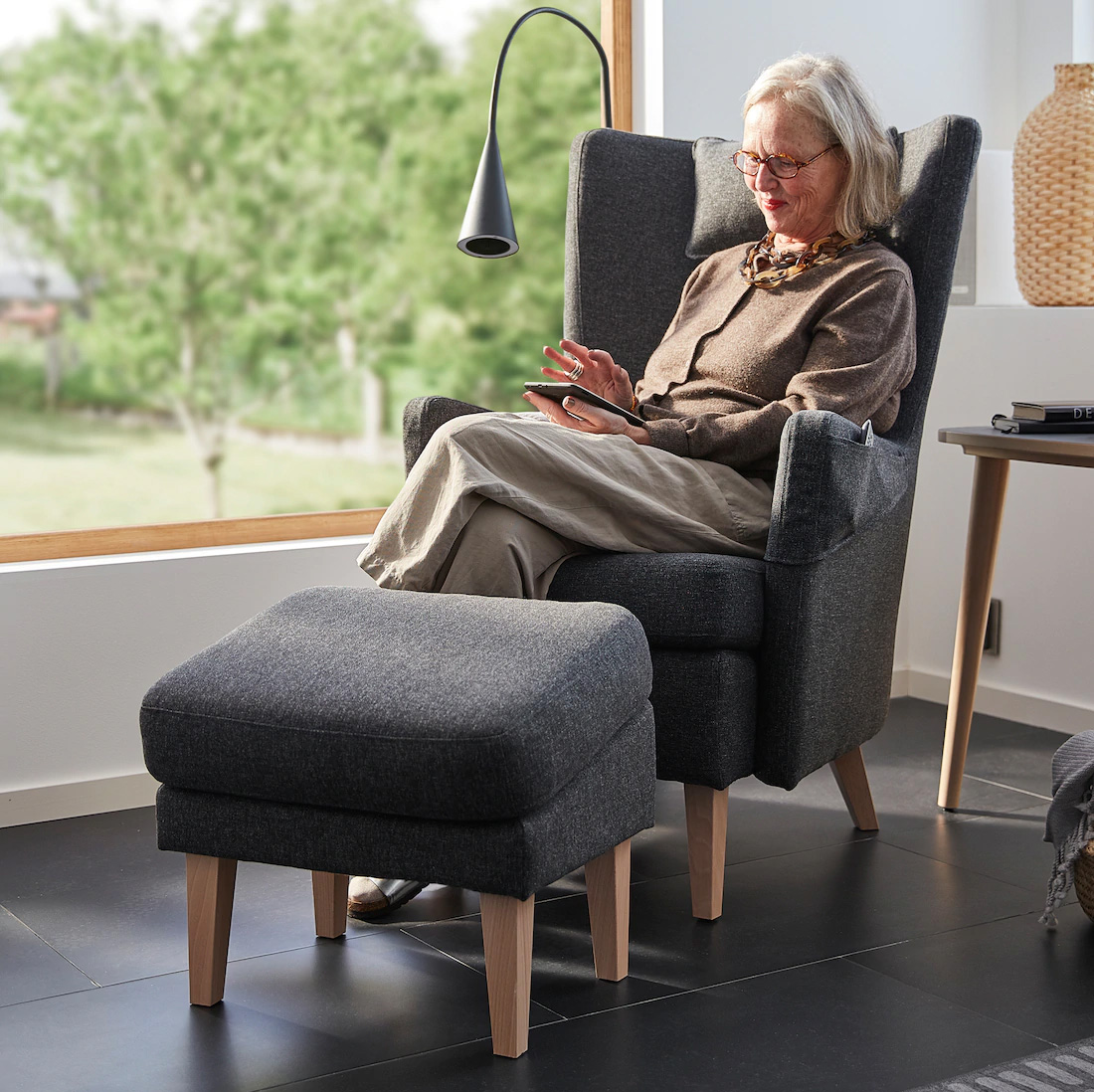 The high back, lumbar support and adjustable neck pillow make OMTÄNKSAM armchair comfortable even when you stay seated for long. The more upright seating position and the high armrests help when sitting down and getting up.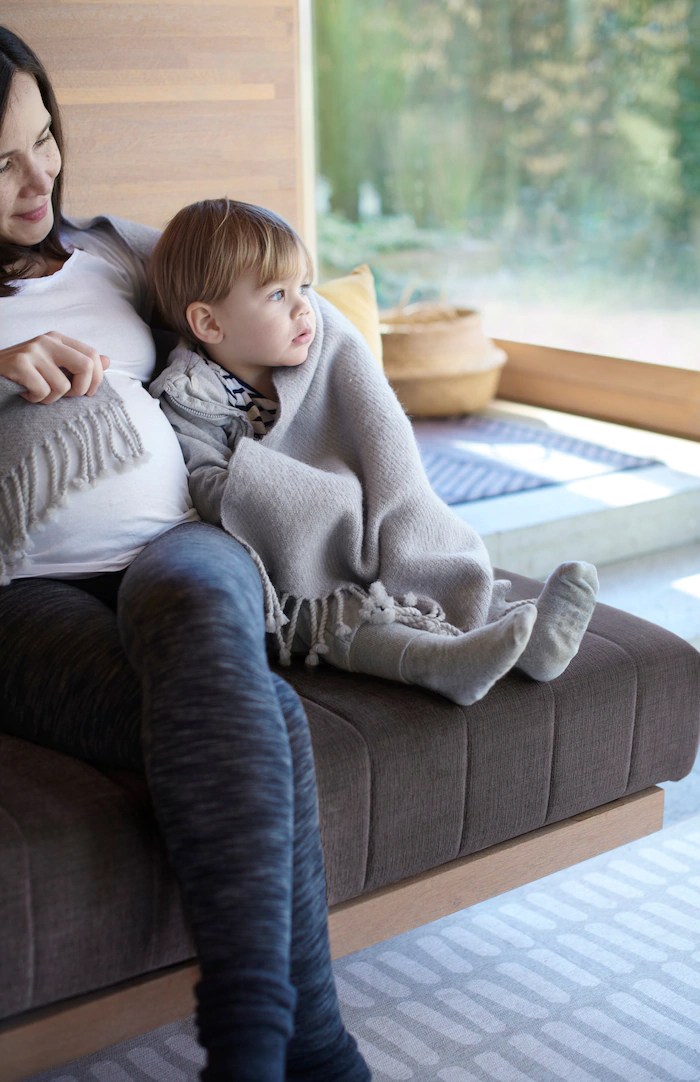 Thanks to its handy size, the soft, decorative wool throw works great both as a blanket and as a warming shawl.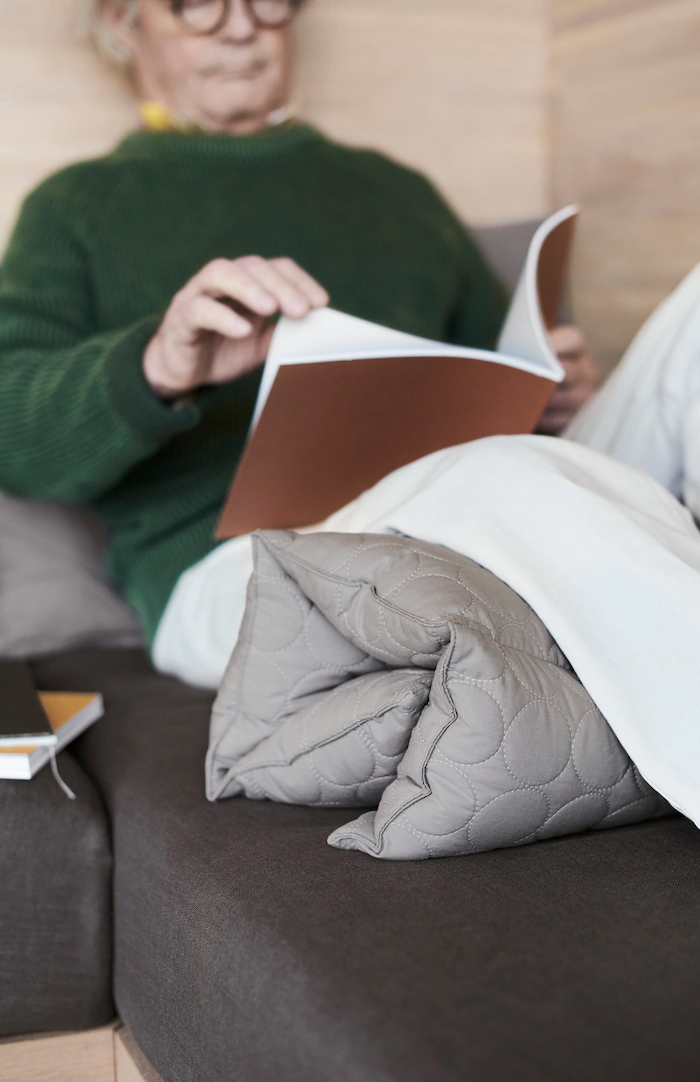 Fold it or roll it up. Put it behind your back because it's comfy or under your heels to relieve pressure. The OMTÄNKSAM multi cushion can be used in a variety of ways.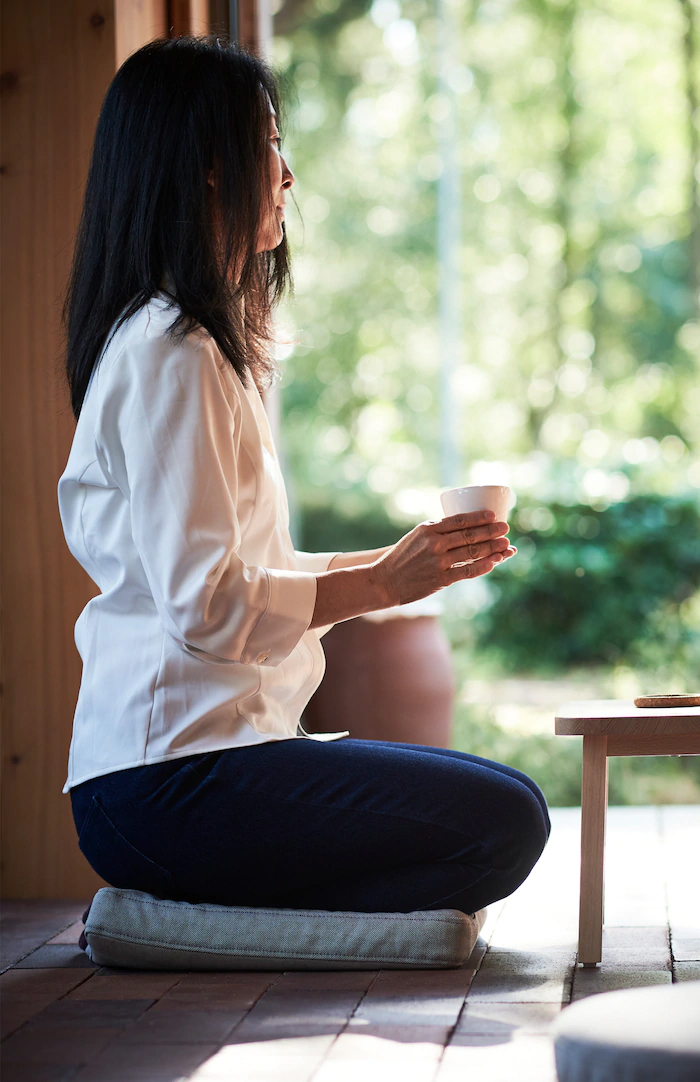 The OMTÄNKSAM chair cushions have a soft foam filling that adapts to your body. The anti-slip backing keeps them firmly in place.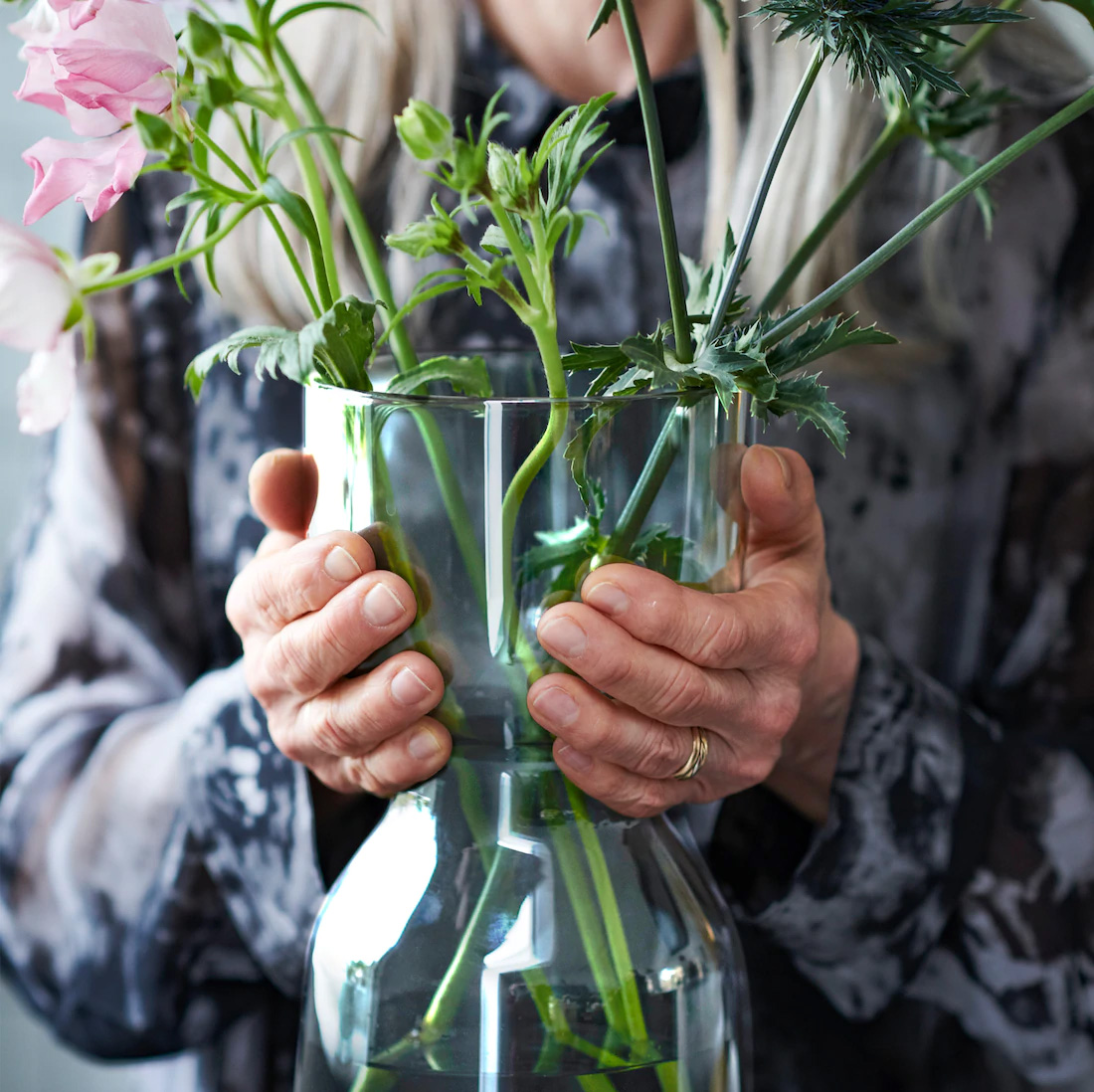 Thanks to their shape, the OMTÄNKSAM vases aren't only easy to hold and carry, they make the most of stems and flowers.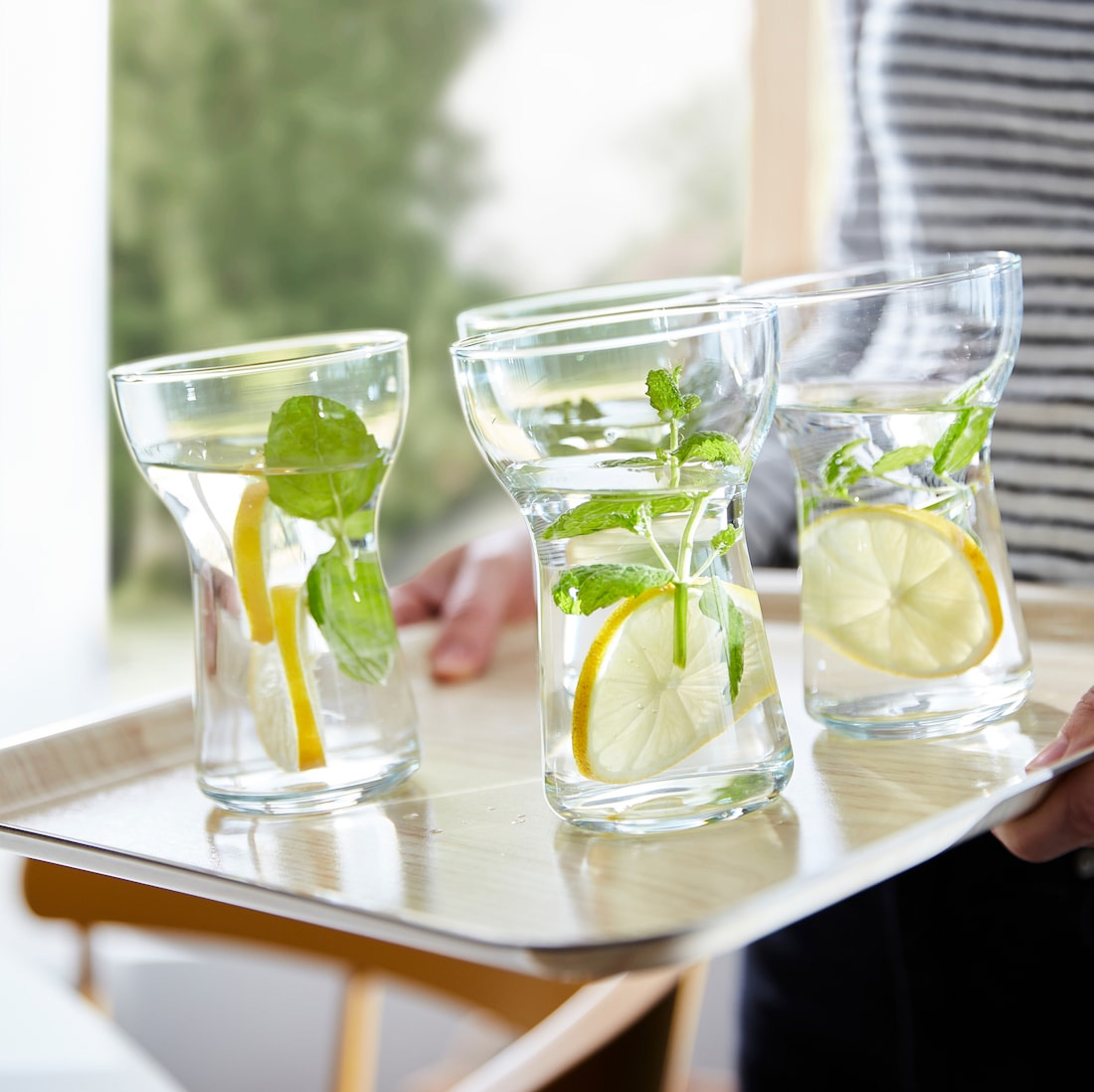 The OMTÄNKSAM glasses are easy to hold, lift, and carry. The anti-slip surface of FÖRMEDLA trays helps them stand steady.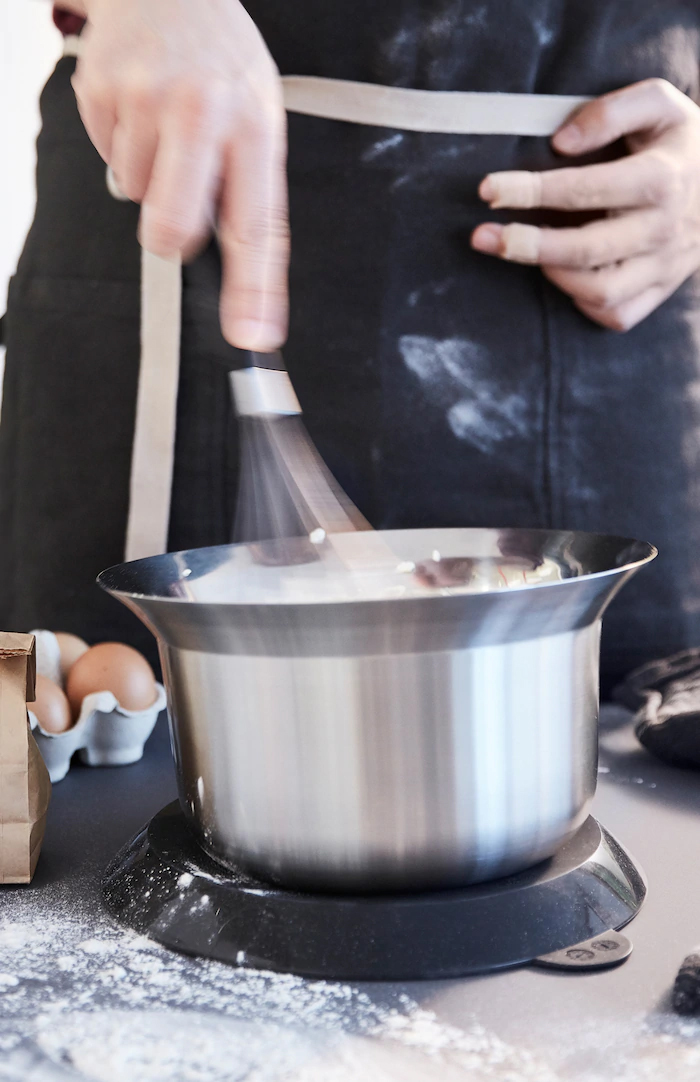 The OMTÄNKSAM mixing bowl has a silicone lid which can also be placed underneath to stop the bowl from slipping – making it great to use with just one hand.
The jar gripper is made of soft, anti-slip silicone and helps you get that tricky lid to pop.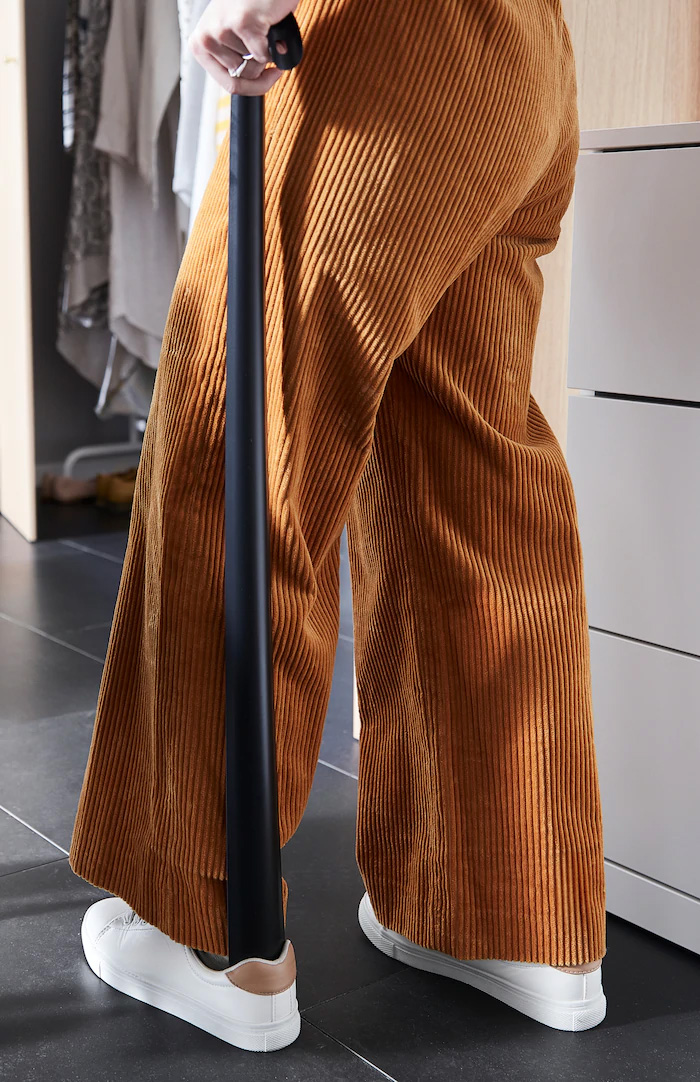 The OMTÄNKSAM shoehorn is extra-long and helps you get your shoes on while standing up. Being made of metal, it's a sturdy support that won't bend.