Hangs in every way
VIDGA curtain hanging system gives you lots of possibilities to hang curtains. Hang them in front of windows and niches, or use them as room dividers, sliding doors or around a bed. If you hang curtains in layers you can not only combine colours, patterns and materials in your own personal way, but also dampen sound, adjust light and control temperature in the room more effectively.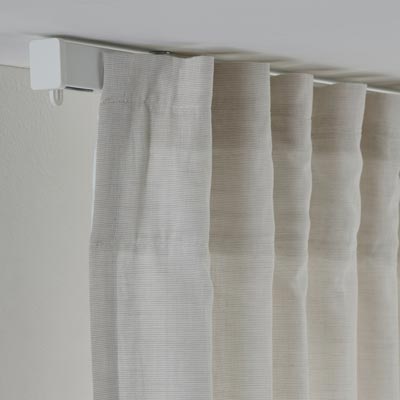 The rail can be mounted to the ceiling using included ceiling fittings.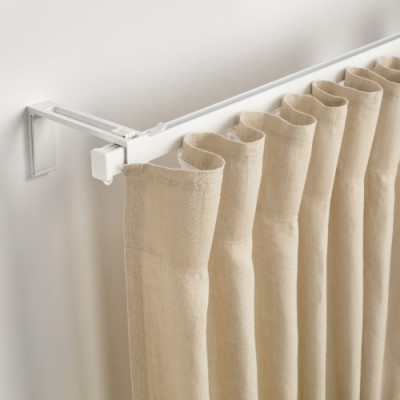 Holds a single layer of curtains – hang sheer curtains to invite light, or thicker ones to darken your room and dampen sound.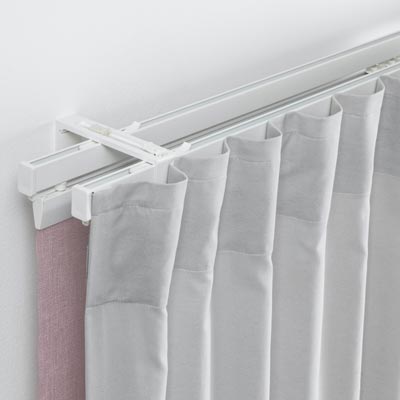 Combine two layers of curtains, one thick and one thin, using the double rod.
With a corner piece finishing each end of the rail, curtains can keep the light out on the sides.