A customised laundry room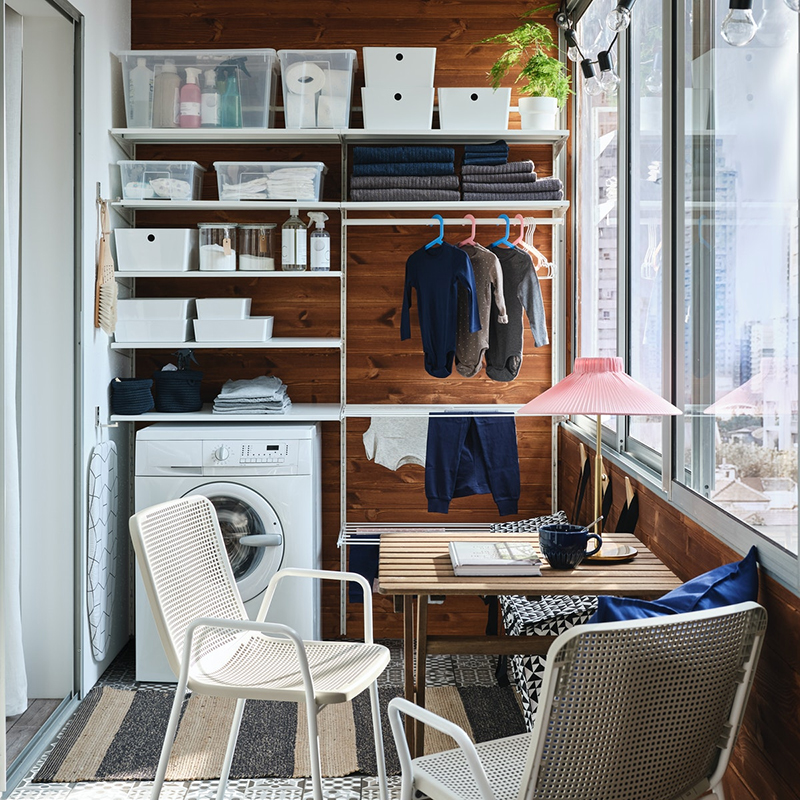 TORPARÖ is a comfortable and flexible chair that fits perfectly on a small balcony. Why? Because it's stackable, which means it's easy to quickly free up space to do other things - like the laundry!
Dedicate a full wall for your laundry and customise it to fit your needs perfectly. BOAXEL storage system enables smooth laundry routines thanks to its adjustable rails, shelves and drying racks.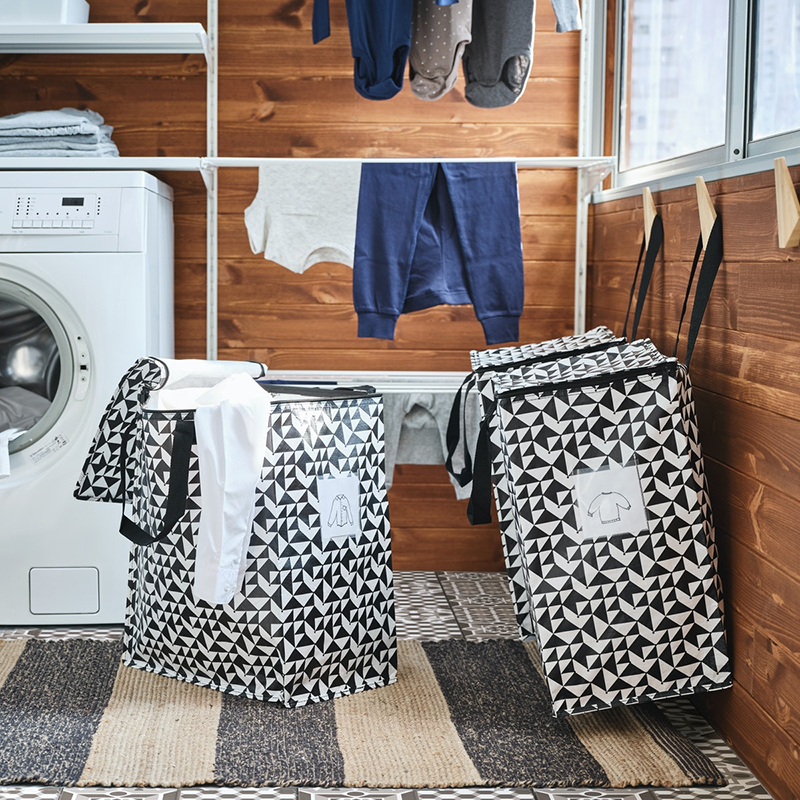 Spacious bags make it easy to sort the laundry, and wall-mounted hooks offer dedicated storage space for them.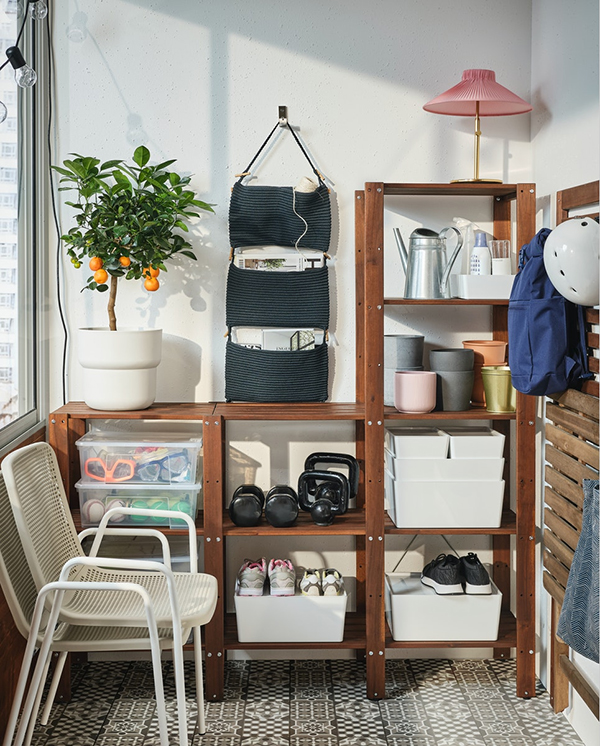 Many sturdy shelves make organising and dividing your balcony storage easy.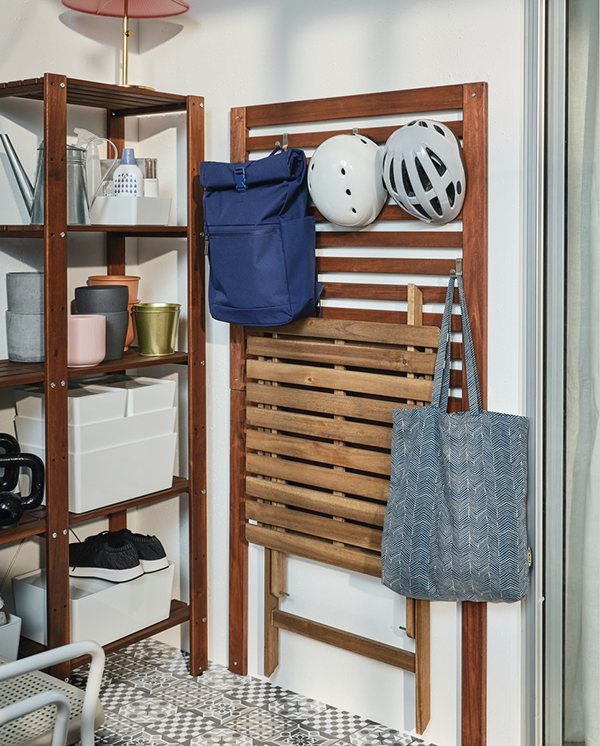 ÄPPLARÖ wall panel is a smart storage solution that frees up space in no time: you can hang your foldable table there!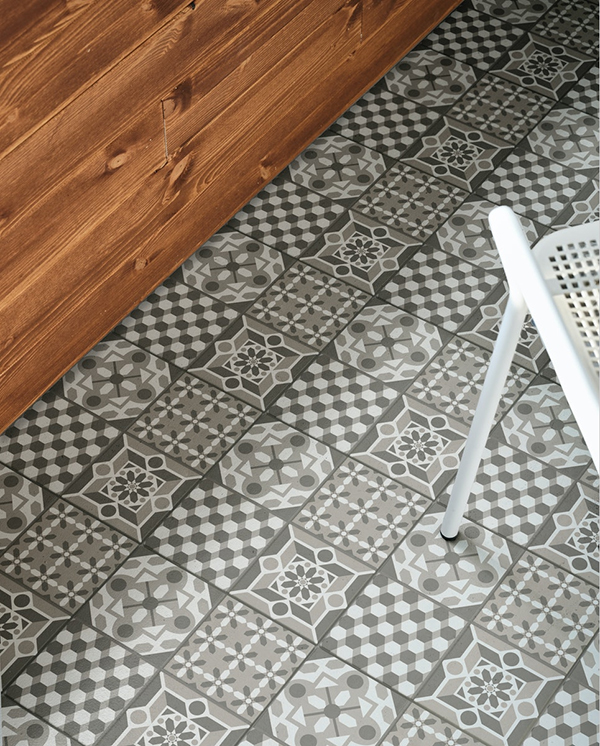 MÄLLSTEN floor decking is easy to assemble (no tools needed!) and gives a personal touch to any outdoor space