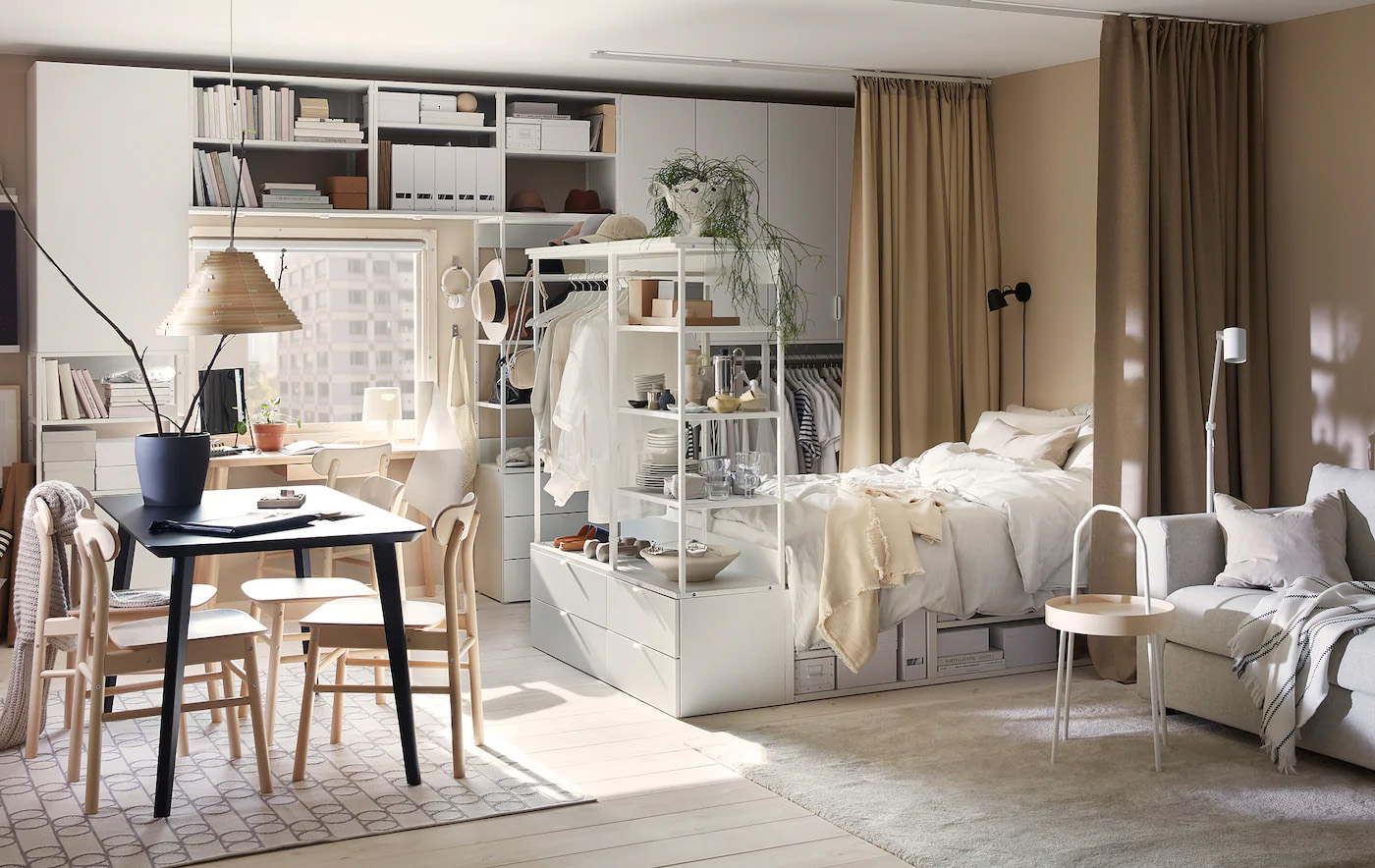 A bedroom, a dining room and a living room – all in one place! PLATSA, with its airy and customisable furniture, can make it happen.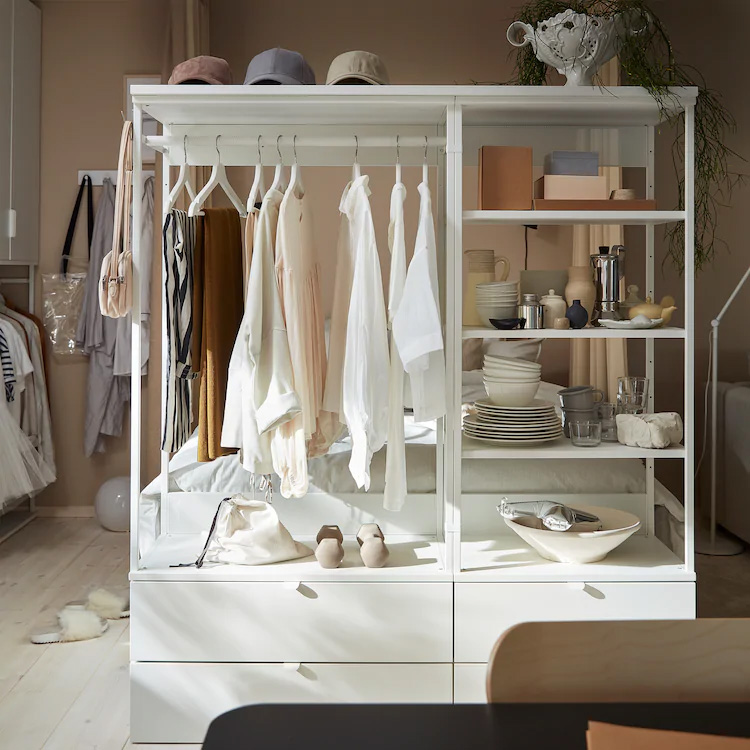 An open wardrobe deserves solid wood hangers that add a genuine sense of quality (and they coordinate nicely with your show-off storage!).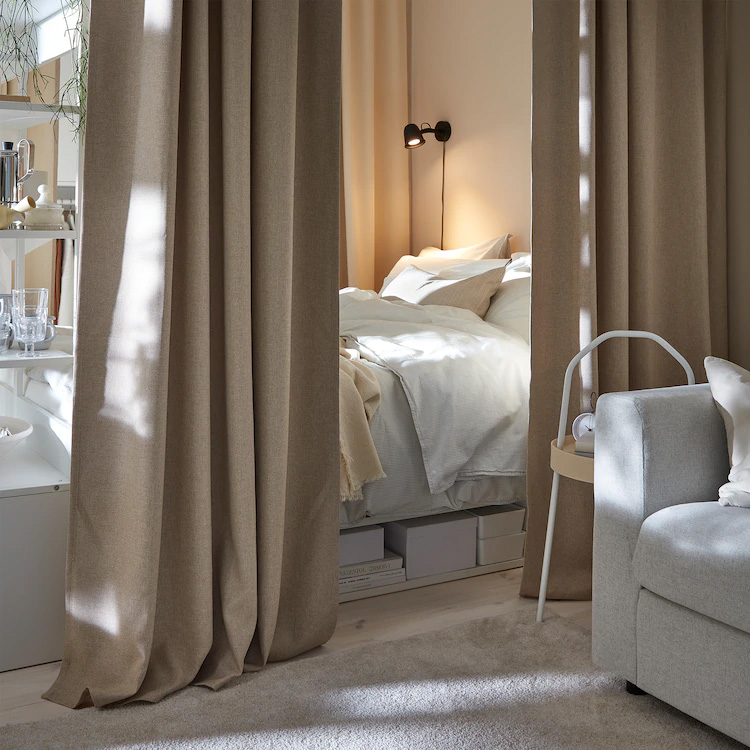 Frame your bed with curtains for a snug and cocoon-like feeling. It gives you privacy during the day, and it helps you relax when it's time to sleep.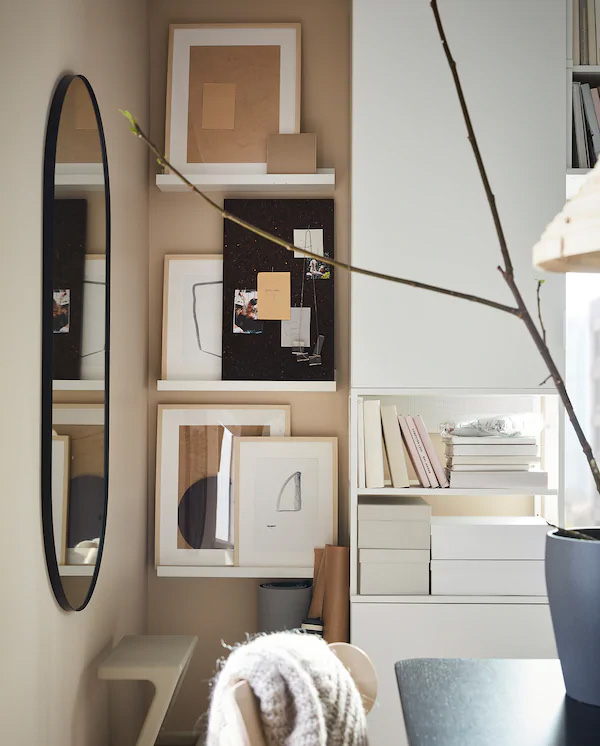 Make your to-dos and notes part of your interior by matching a stylish memo board with the art you love.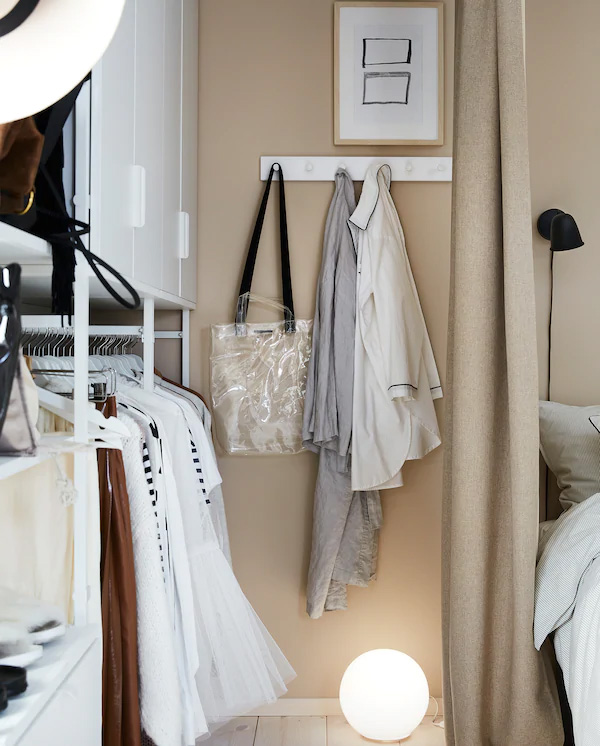 Worn, but not ready for the laundry? A rack with knobs is the perfect spot for clothes that need airing.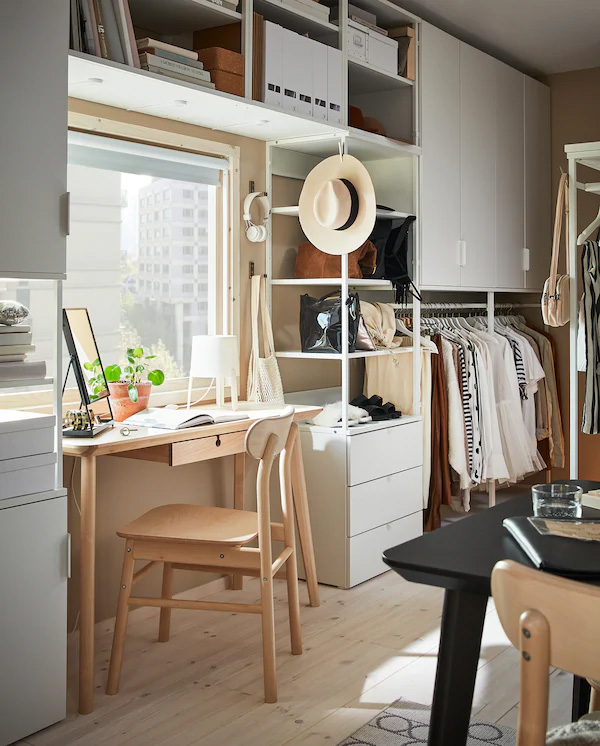 It's easy to optimise and customise PLATSA according to (often limited!) space and (often many!) needs.