Make the most of a small home by being smart when it comes to storage. In that way, you don't have to compromise between your study supplies and relaxing hobbies – you can have it all!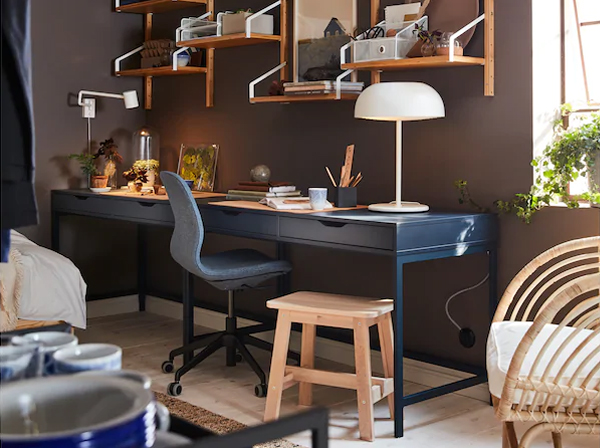 Two desks give room for both studies and hobbies, and with ALEX you don't need to worry about ugly cords that stick out here and there – the built-in cable management keeps your cables and cords out of sight, but close at hand.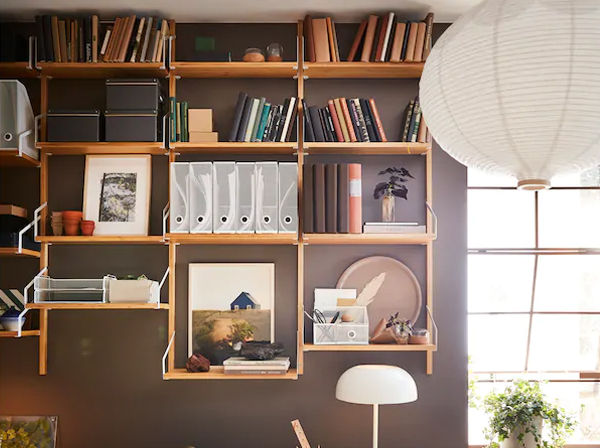 Vertical storage is smart in a small home since it doesn't take up any floor space at all. But why settle with that when you can make it stylish too with warm bamboo and a mix of decorative items.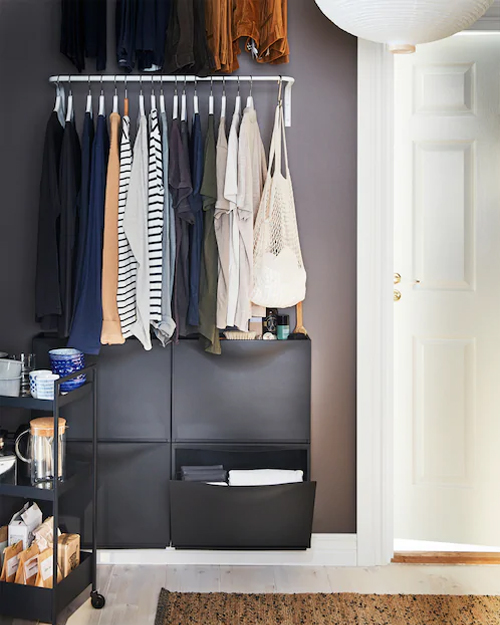 Shallow storage and width-adjustable clothes bars give a good overview of your clothes and shoes and make smart use of the space you have in a small room.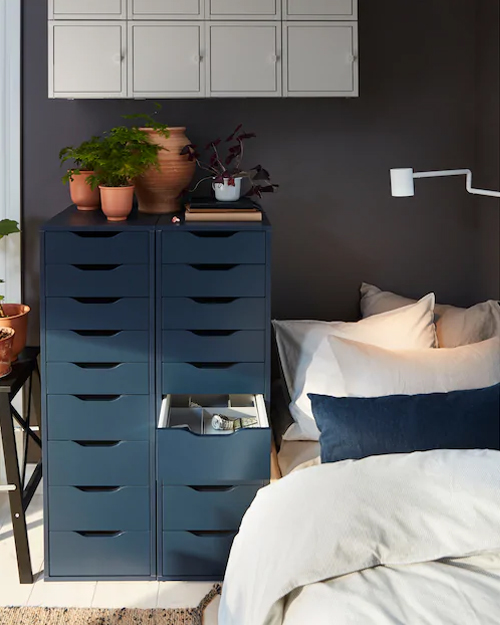 No space for a bedside table? Use a drawer! ALEX has plenty of room for both school supplies and clothing, so one of the drawers close to the bed can definitely be used for that.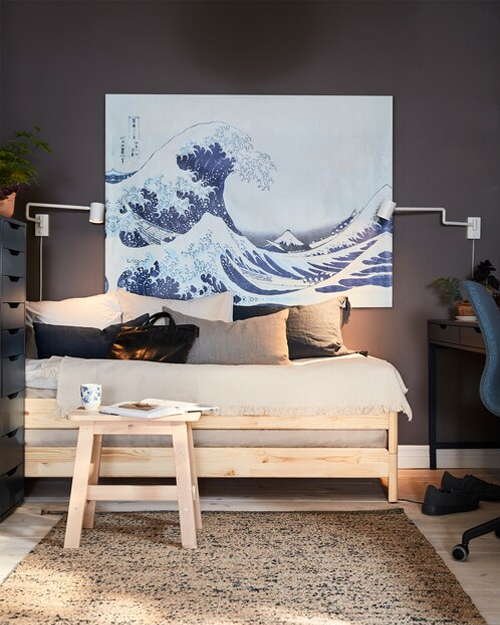 UTÅKER bed is actually two beds in one, and when it's stacked, it's in the perfect sofa-height that offers an extra seating by the desk – either for you and your hobbies, or for a study friend who's coming over.