An affordable kitchen that truly reflects you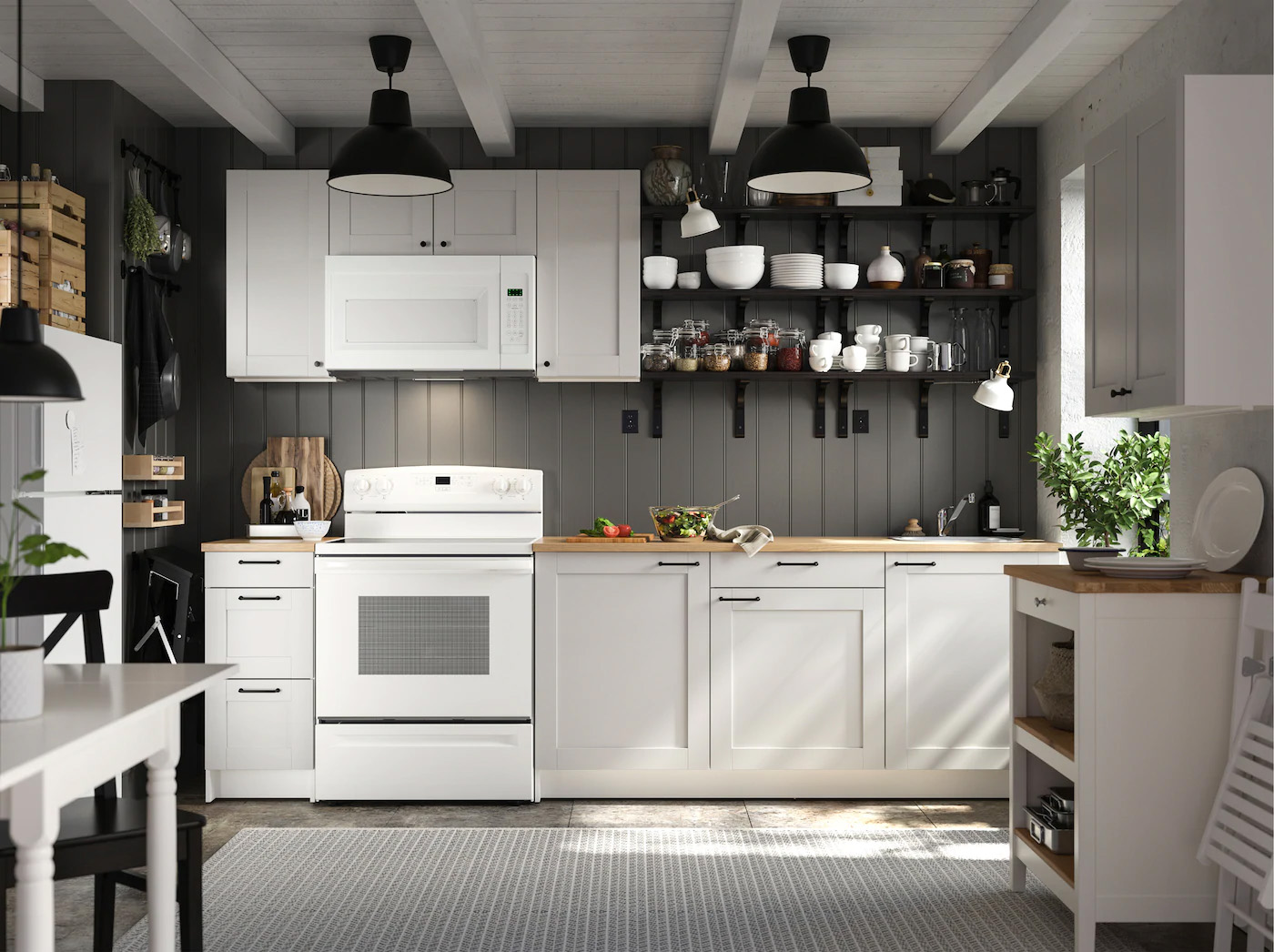 A personal and convenient kitchen where everything is personalised to fit your style, and needs, is surprisingly easy to achieve – and at a reasonable price too! Dive into this KNOXHULT kitchen and see it for yourself.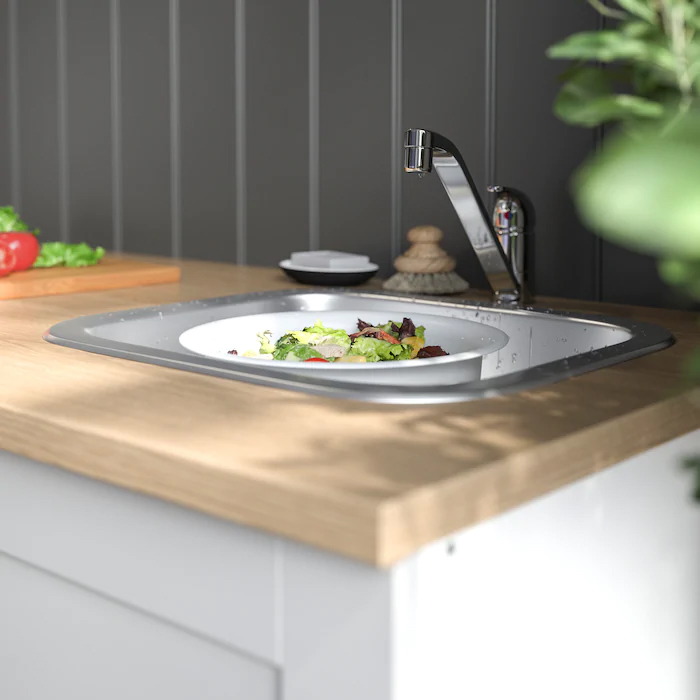 LAGAN faucet is water saving which will help save more of the planet's resources – perfect if you live in a home where there's lots of cooking and cleaning going on.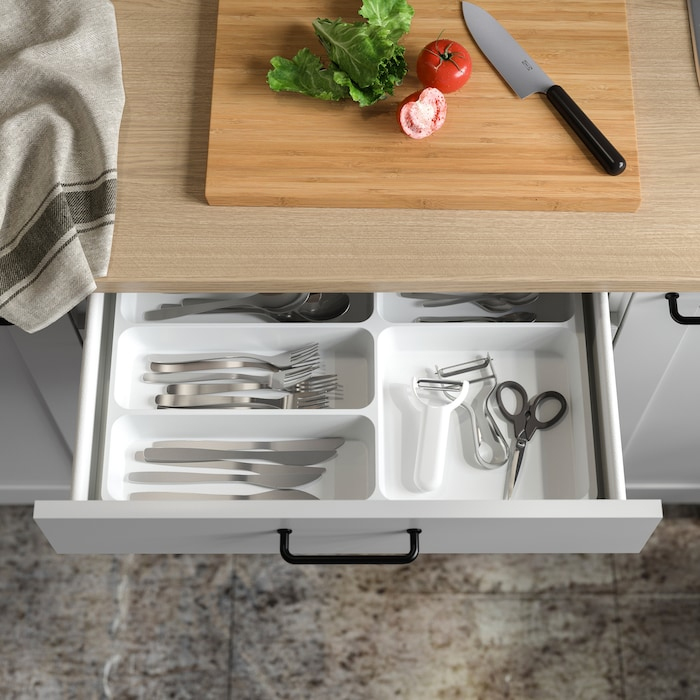 A cutlery tray inside your drawer means less time spent on searching for things, and more time for cooking, eating and enjoying each other's company!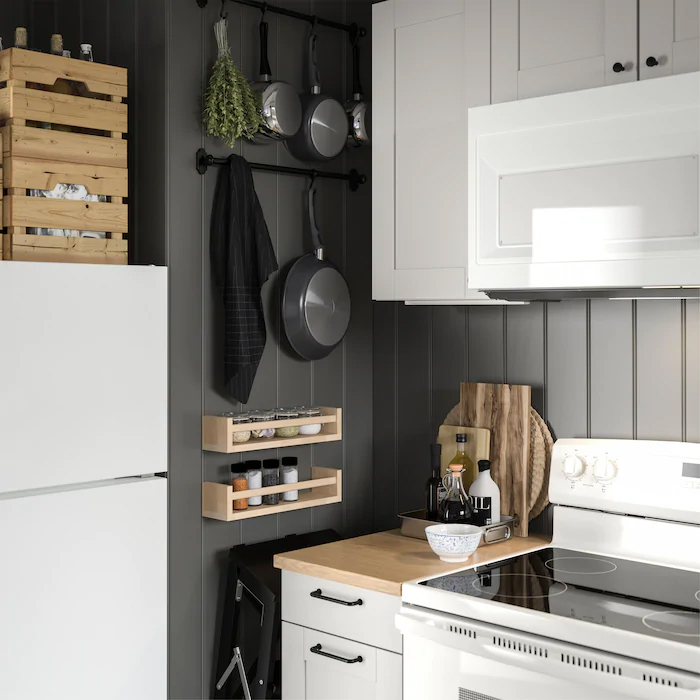 Stir with one hand, season with the other. BEKVÄM spice racks mounted right next to the stove provides you with quick access to the spices you want close at hand when cooking.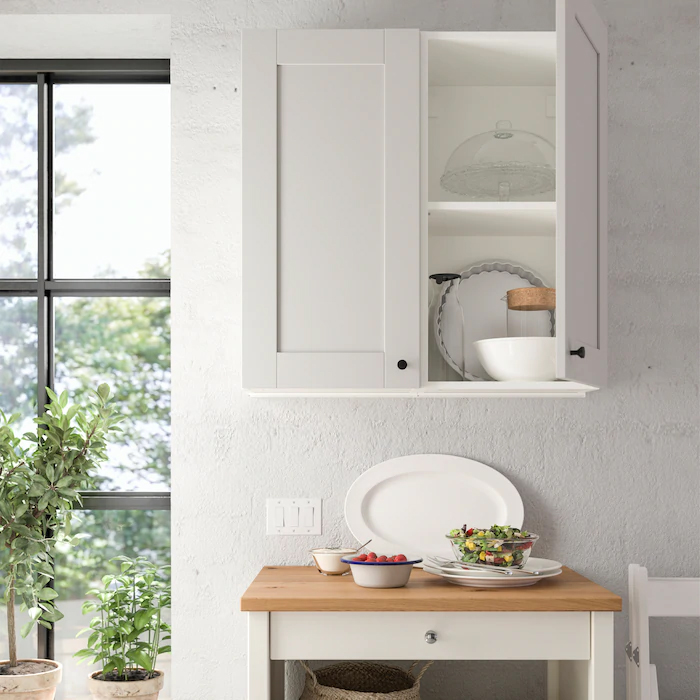 Stylish and affordable KNOXHULT makes good use of your kitchen walls when it comes to storage. The wall cabinet's clean design and gray finish blend seamlessly with the rest of your kitchen interior.