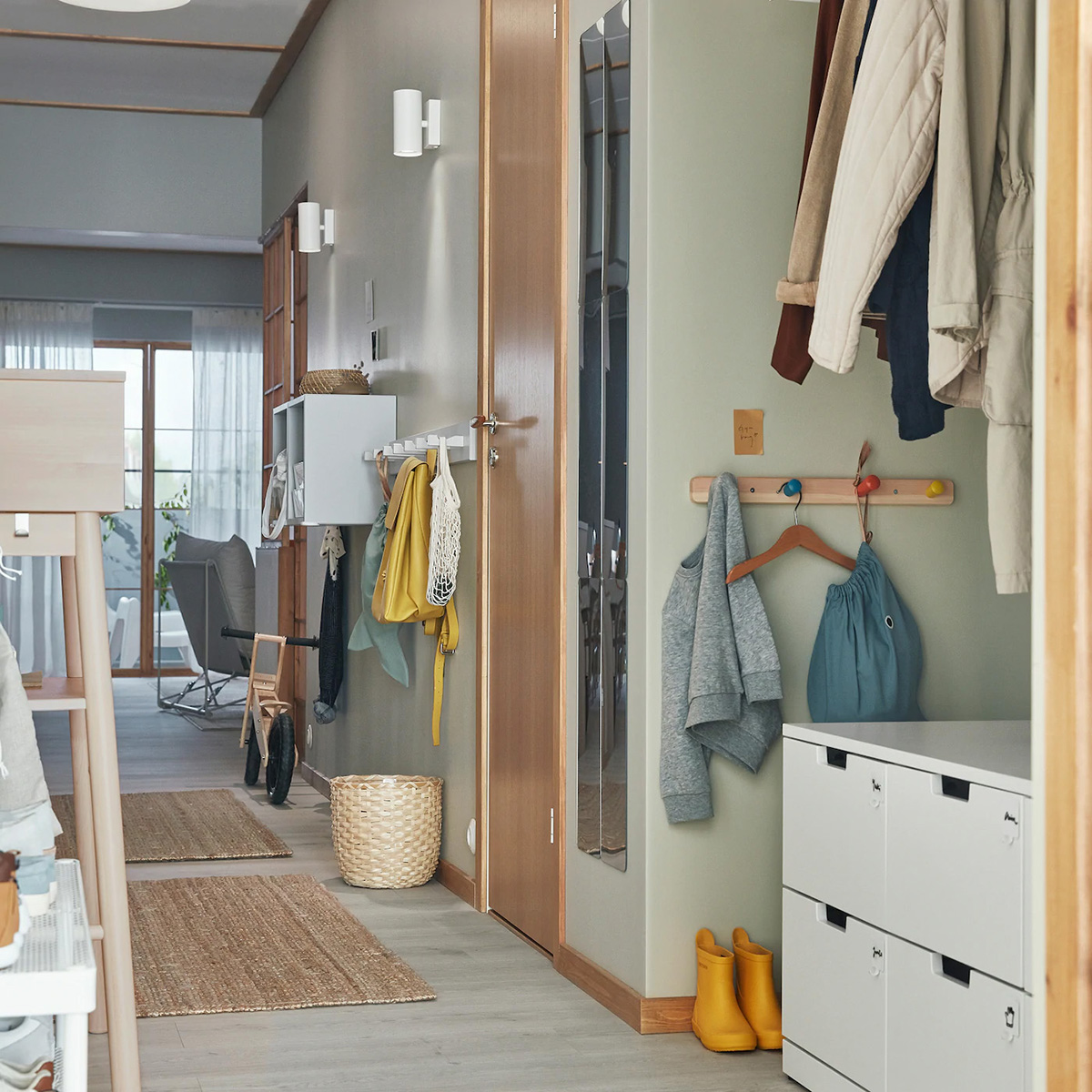 A hallway that fulfils the entire family's needs. Here's how to create smart storage solutions that make sure everyone can enjoy smooth routines!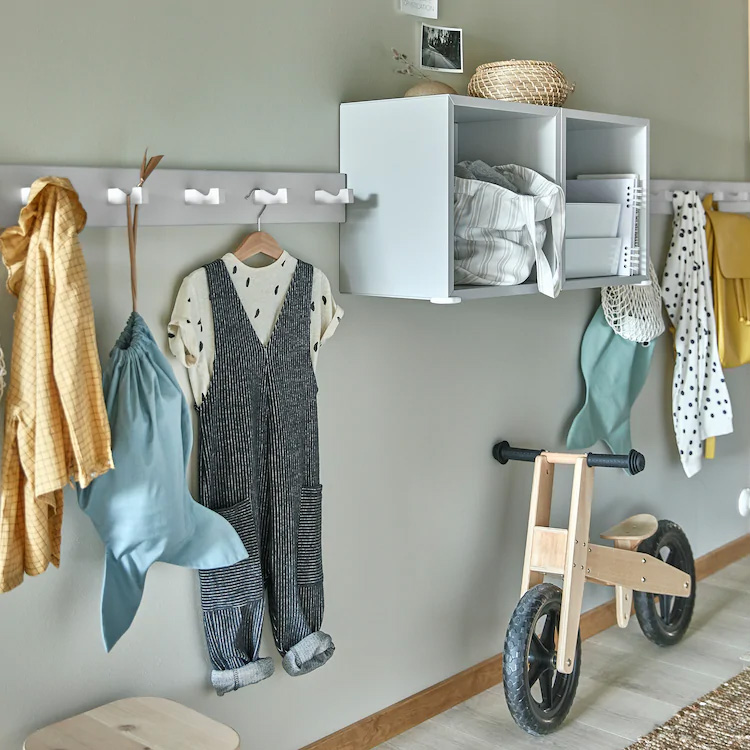 Prepare the children's outfits for smoother morning routines and mount racks at a low height so your children can get dressed on their own.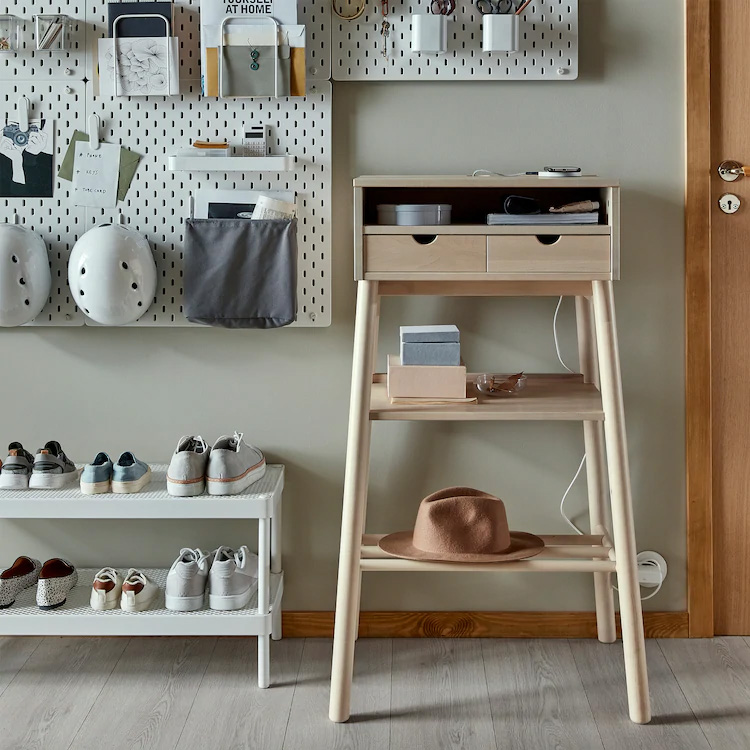 KNOTTEN standing desk offers a perfect drop-off spot for your keys, mail and phone. And, the cable management lets you charge your phone while maintaining an uncluttered look!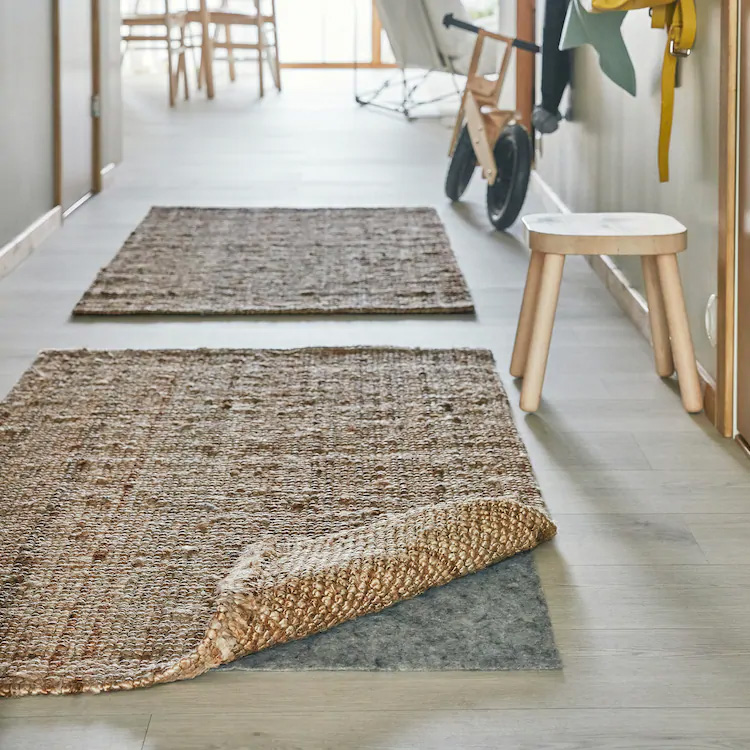 Keep your rugs in place and your children safe by using STOPP FILT – the anti-slip function will prevent the rugs from slipping!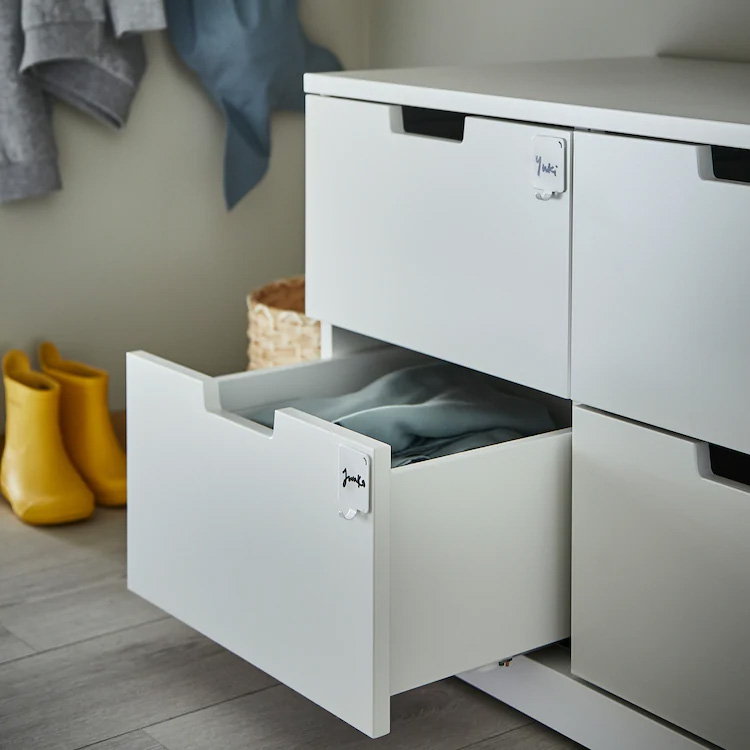 Organise your hallway storage just the way you like and make your things easy to find by tagging your drawers with what's inside.