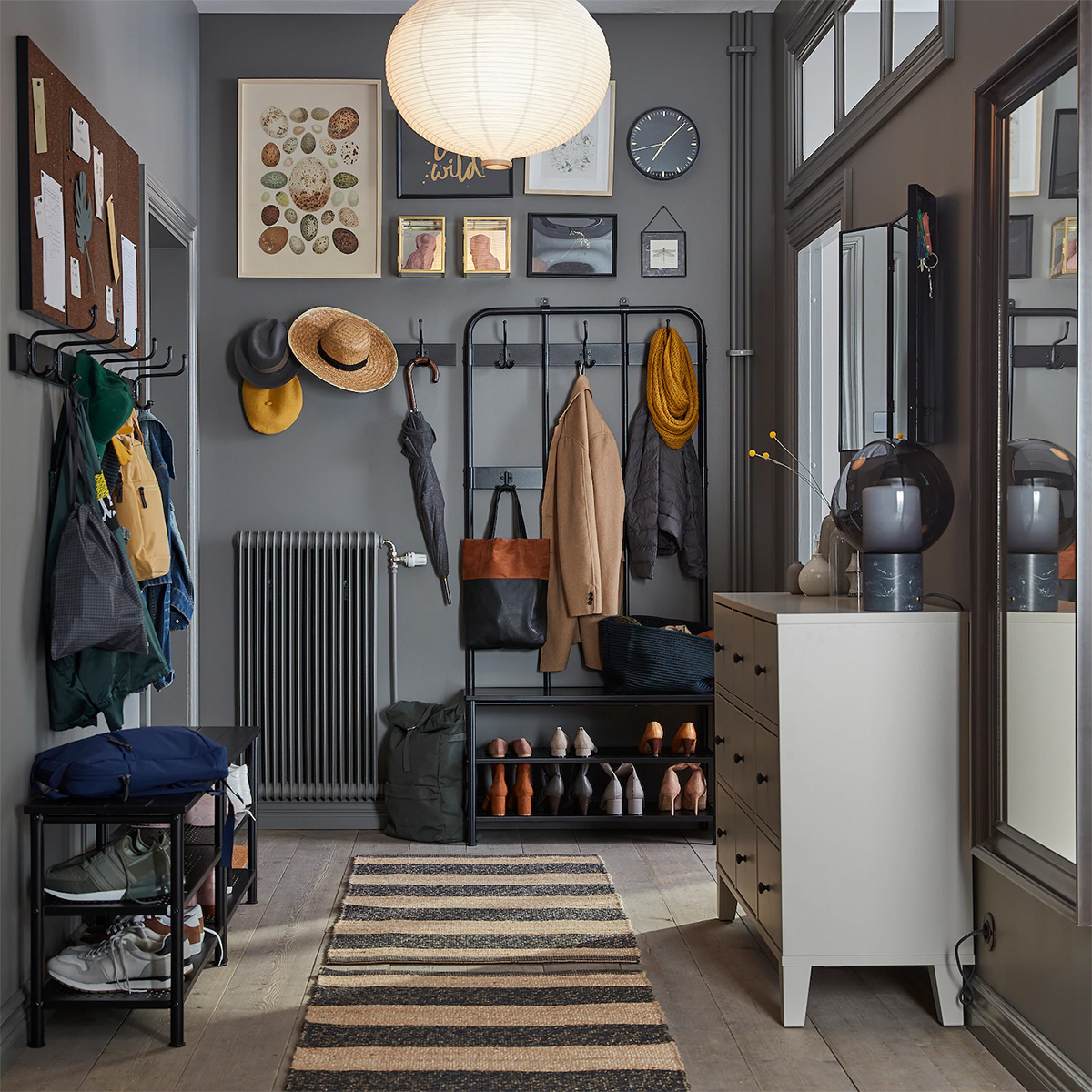 A personalised and storage-friendly hallway is absolutely doable, even if it's a small and narrow space. Explore how you can be true to your style while storage-optimising even the trickiest nooks!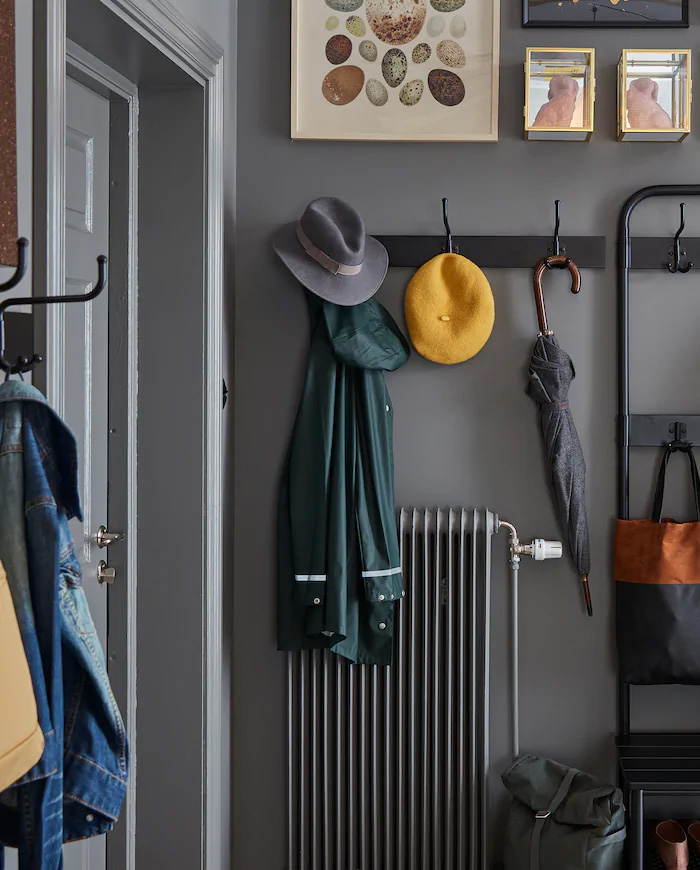 PINNIG rack with hooks makes good use of awkward spaces, like the wall surface over your radiator (and a bonus: your wet clothes dry faster!).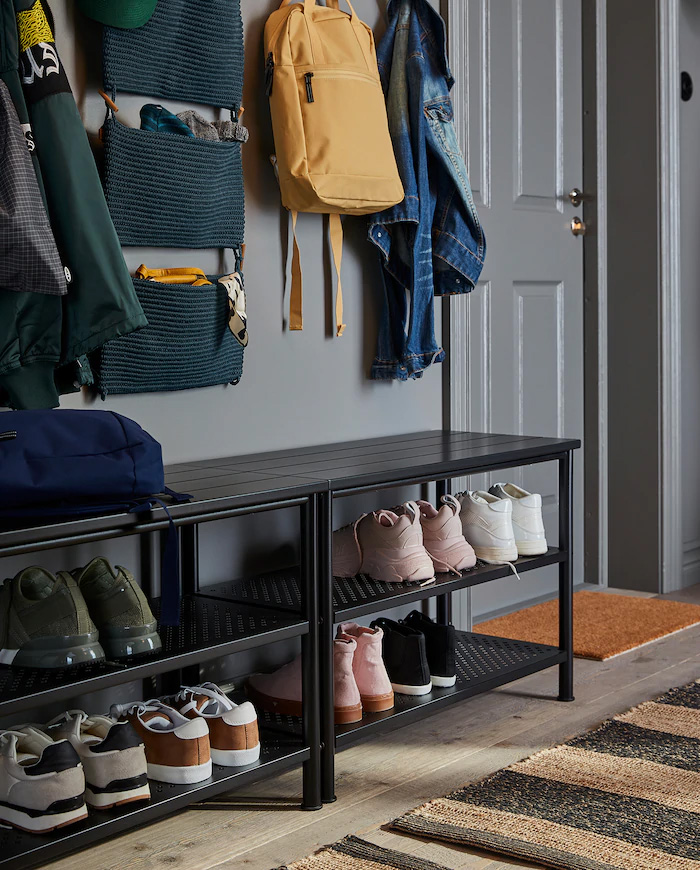 Two-in-one furniture, like a bench with shoe storage, really comes in handy when you want to optimise a small hallway.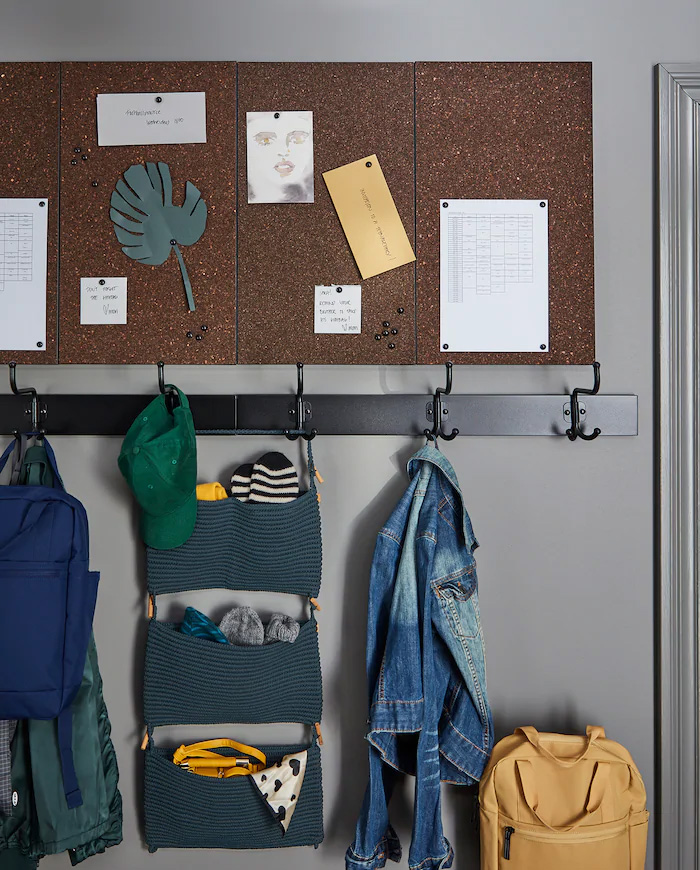 Keep track of the family's notes and schedules to make sure your everyday routines are as smooth as can be.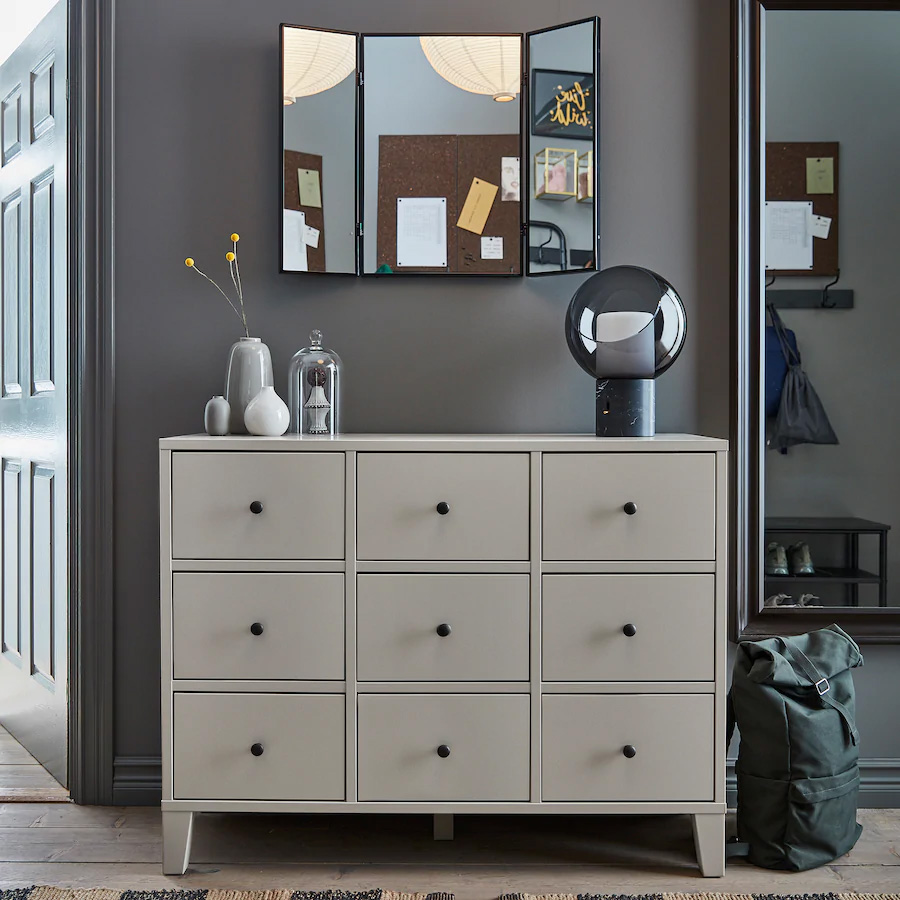 The more drawers, the more dividing opportunities – BRYGGJA makes sure that every family member gets personal storage space.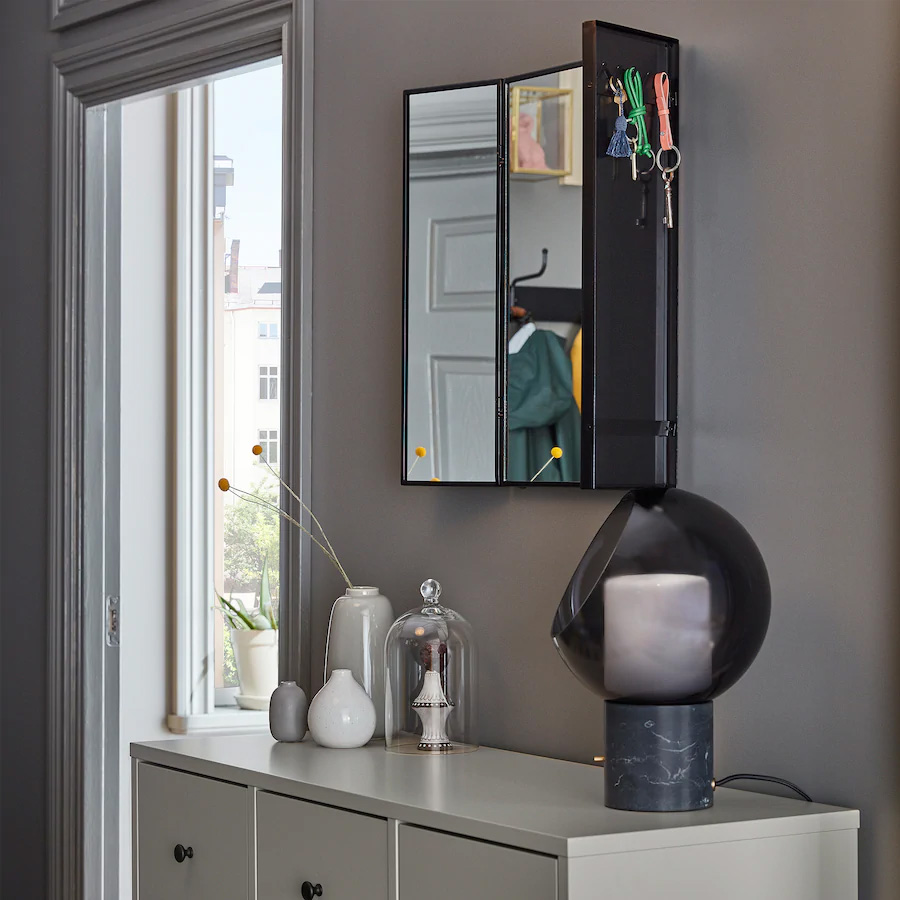 Check your look from every angle and keep track of your keys thanks to KARMSUND mirror – a true hallway hero!