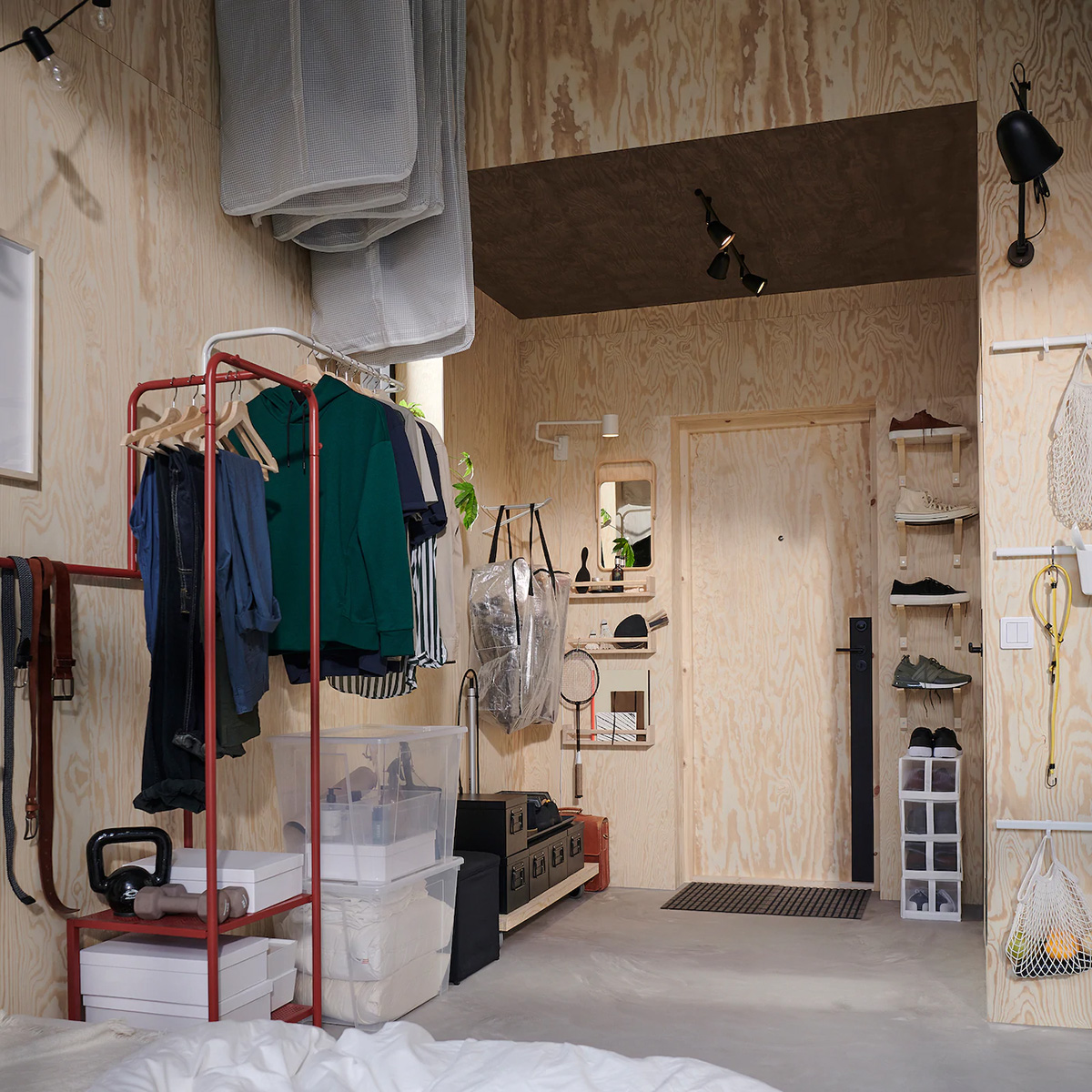 A small hallway can easily transform into a place with generous storage space thanks to some clever hacks and ideas – like making good use of your walls by storing things vertically!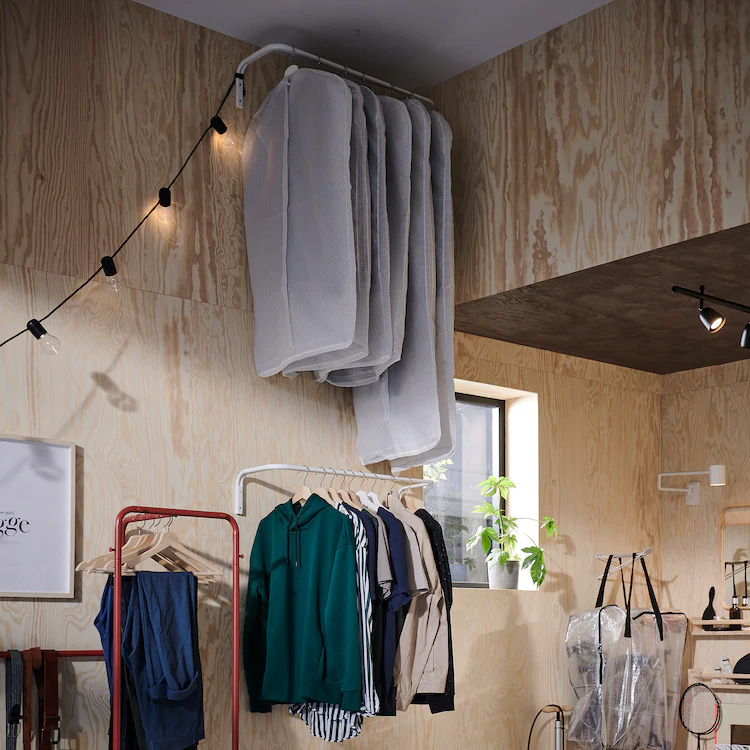 Seasonal clothes storage doesn't have to be close at hand, but it's preferably stored in a dust-free way.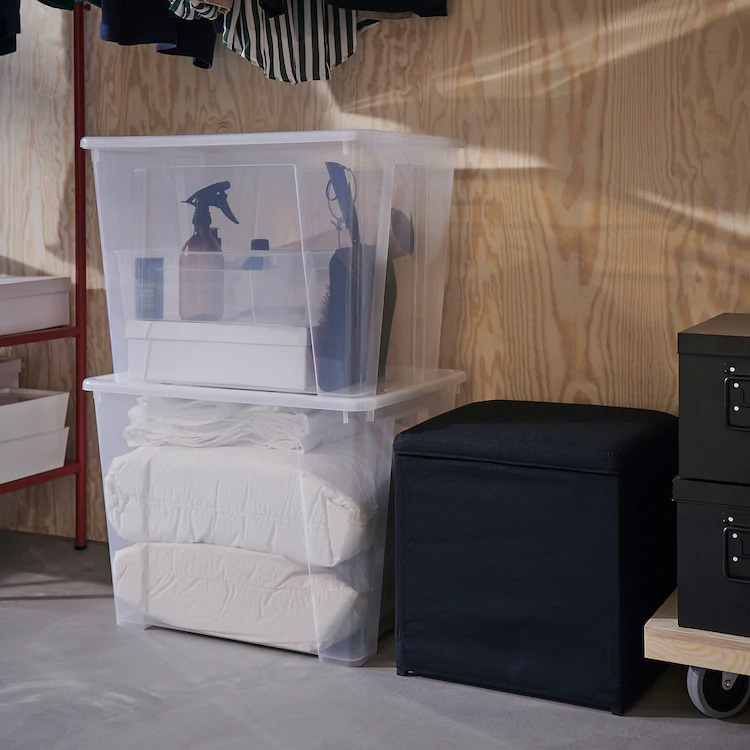 A SAMLA box with lid is a good choice if you often move your storage – it's sturdy and can outlast many years and lifts!
Sit and store in stylish simplicity! BOSNÄS footstool has hidden storage space inside; all you have to do is lift the lid.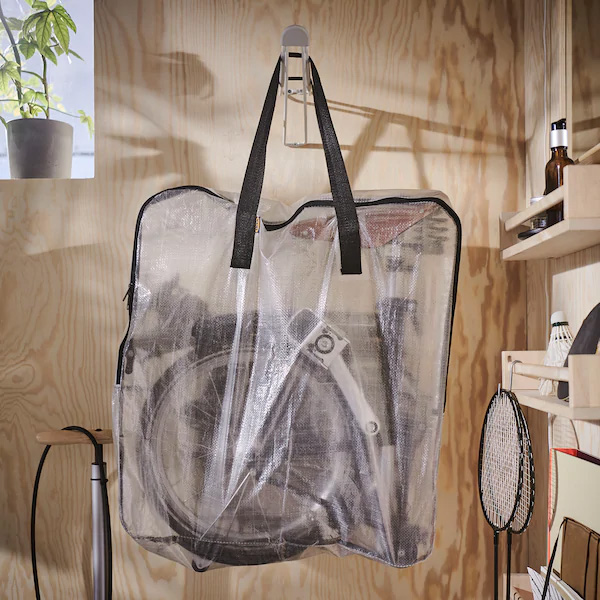 Sometimes closed storage isn't about keeping your things dust-free: sometimes it's about sparing your floor from dirt.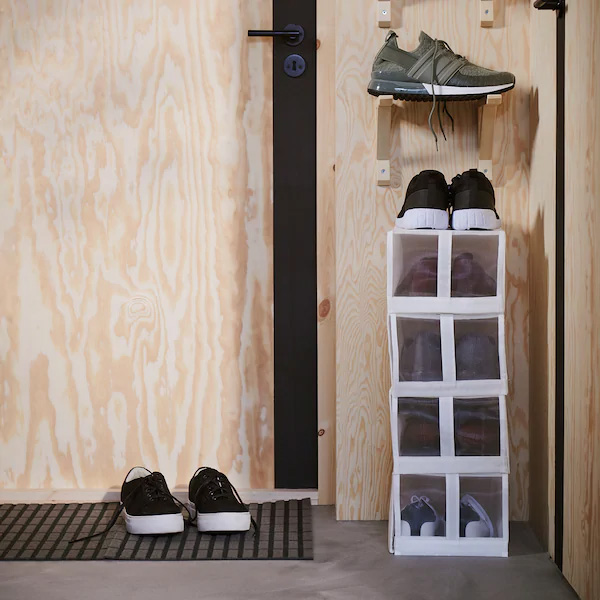 Narrow hallway walls require narrow storage, like stackable SKUBB shoe boxes. Also, the see-through mesh allows air to circulate!