Warm wood and traditional elements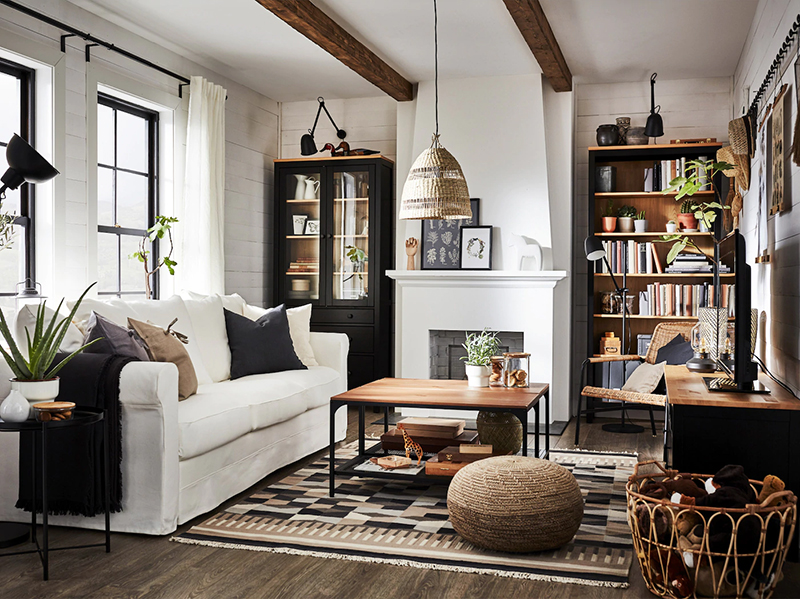 A mix of traditional design and warm wood creates a welcoming and snug living room - and GRÖNLID sofa offers a cosy place where you can sit back, relax and enjoy it all.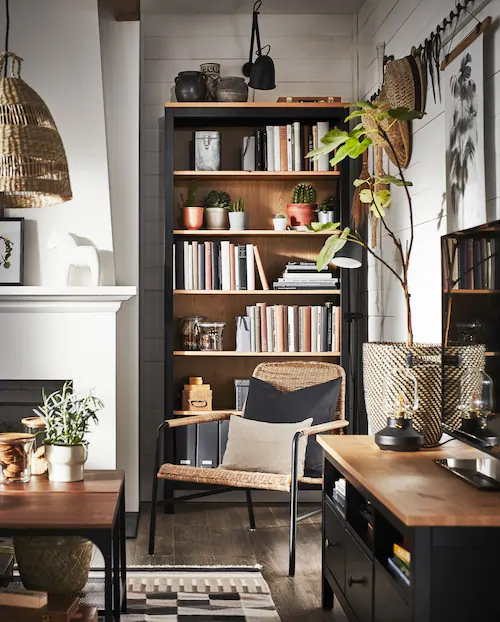 Create a cosy reading corner with natural materials, good lighting, comfortable pillows and lots of storage for your beloved books.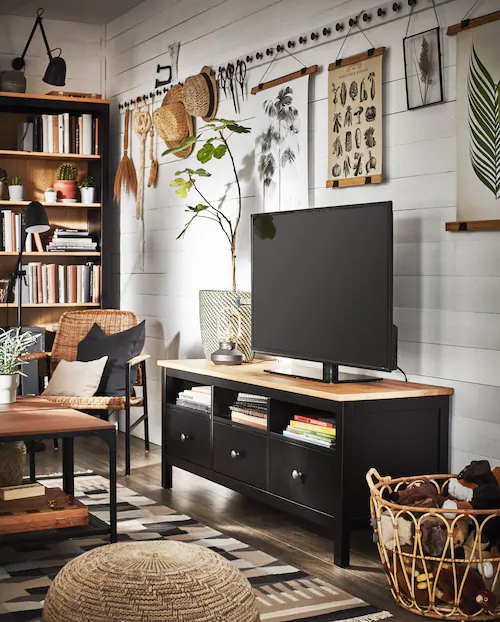 Our traditional HEMNES series consists of many different furniture, so it is easy to create a coordinated look in the home.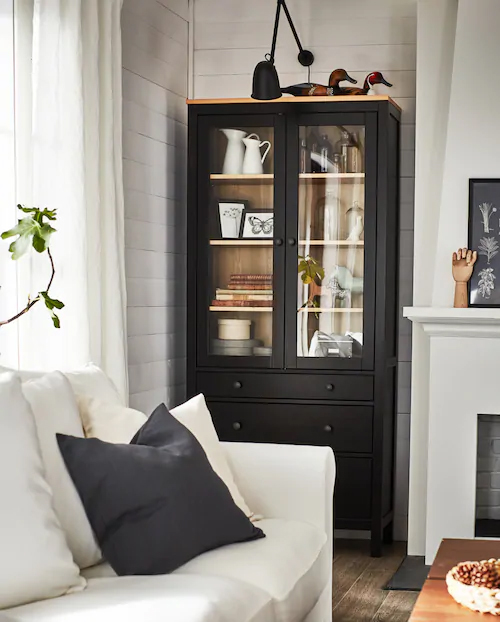 HEMNES glass-door cainet protects your things from dust while the warm wood creates a cosy feel.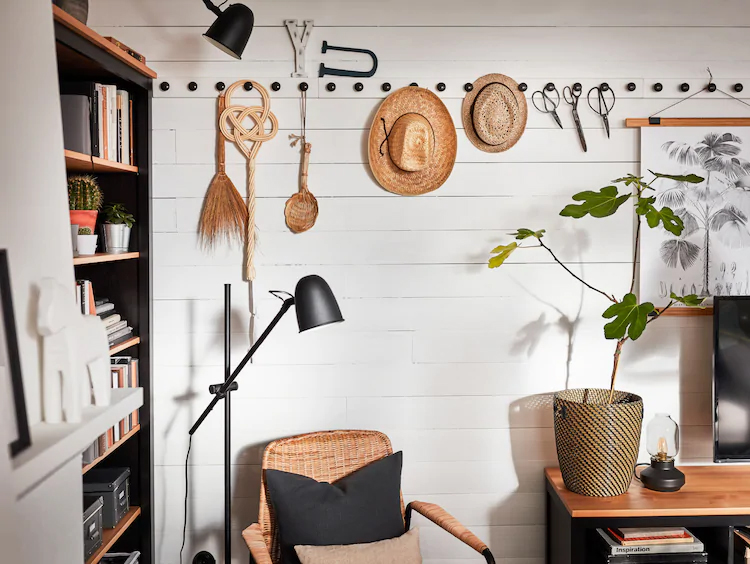 Racks with knobs can offer more than practical storage: your decorative items can hang there (and you can rearrange them as often as you like!).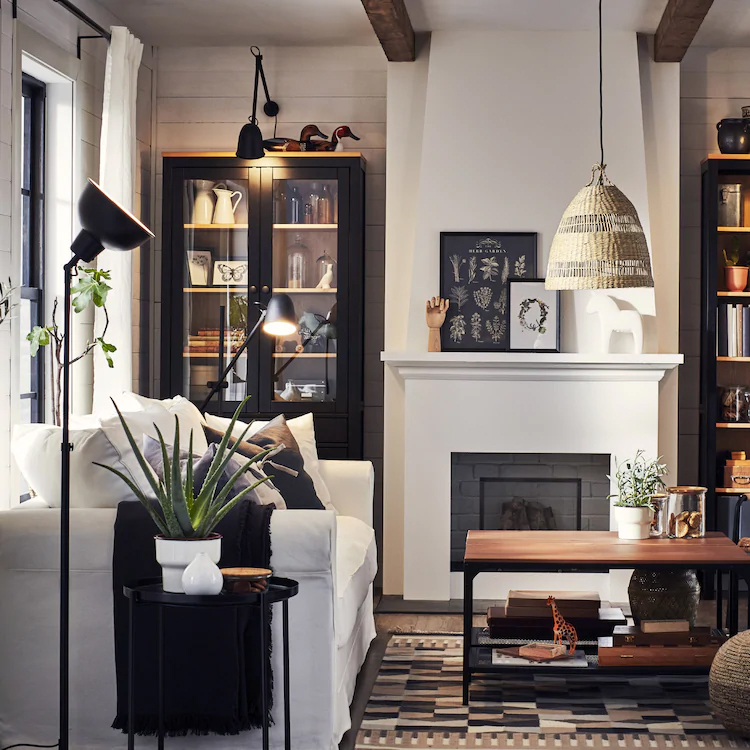 Our timeless SKURUP series consists of many different lamps, so it's easy to create a coordinated look throughout the home.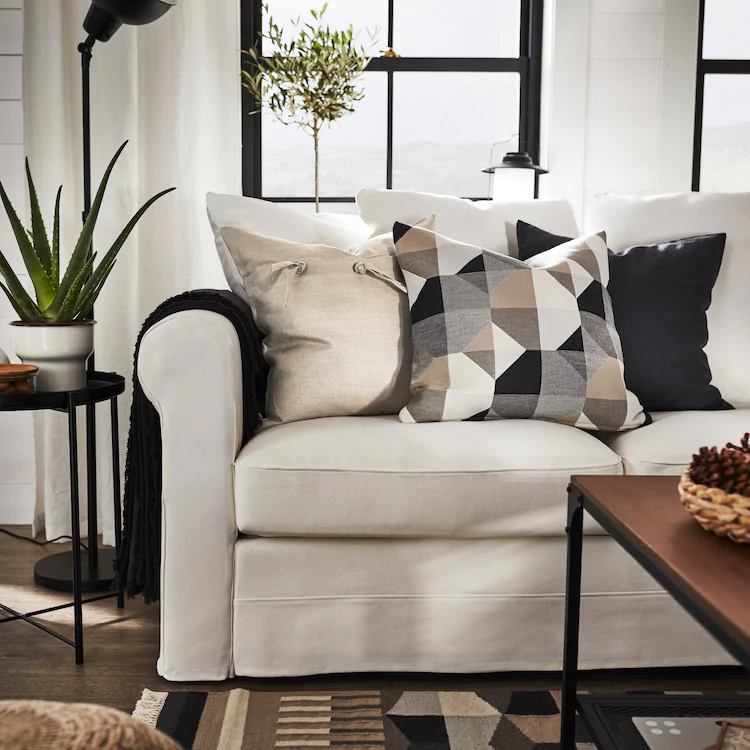 A timeless sofa quickly gets a personal touch(and becomes cosier!) thanks to some extra cushions with cushion covers that match your style.