The list of things that affect our sleep is long and can seem daunting to say the least. Instead of getting stressed out by do's and don'ts, consider a few essentials. You want a comfortable place to sleep, in a room where light and sound work for you, where the temperature is right and where the air is fresh. From there, it can only get better. So go ahead and let in the breeze and bring in the greenery (or don't).
A good time to clear the air
Cleaner air can work wonders for your sleep quality. One tip is to bring in air-filtering green plants – another to go for GUNRID curtain. It doesn't only look good and help create a cosy atmosphere – it's also an air purifier that improves the indoor climate. How it works? The curtain is treated with a mineral-based coating that reacts to natural light and breaks down air pollutants. It's a new and simple way to clean the air in your home, without using electrics or complex filter systems.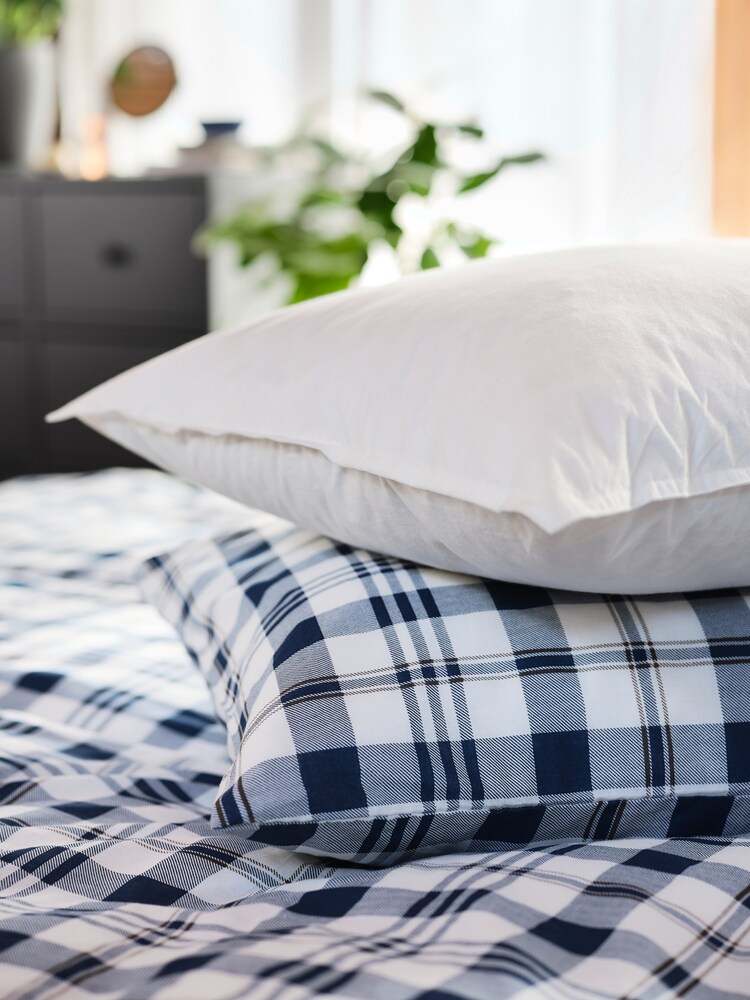 Try a pillow that's perfectly plump
Go for a high pillow if you're a side or back sleeper, choose a low one if you sleep on your stomach – the main thing is that your head and neck get the right support. Whatever model you prefer, LUNDTRAV pillow is perfectly plump. The feathers/down filling and the cotton fabric breathe and allow air to circulate, making sure the temperature stays even.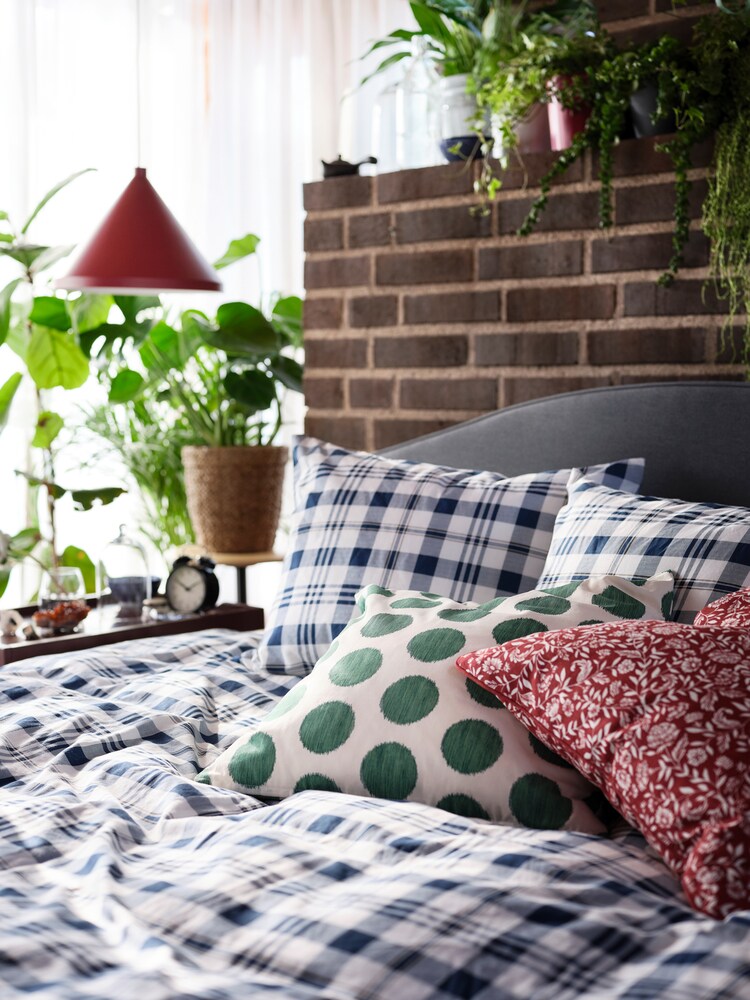 Get cosy with textiles
Textiles are keys to the right level of bedroom snugness. Not only that, they give you the chance to decorate and re-decorate as often as you like without touching a paintbrush. By mixing and matching colours, patterns and textures, it's easy to create your dream haven – and to change it around wholly whenever you fancy.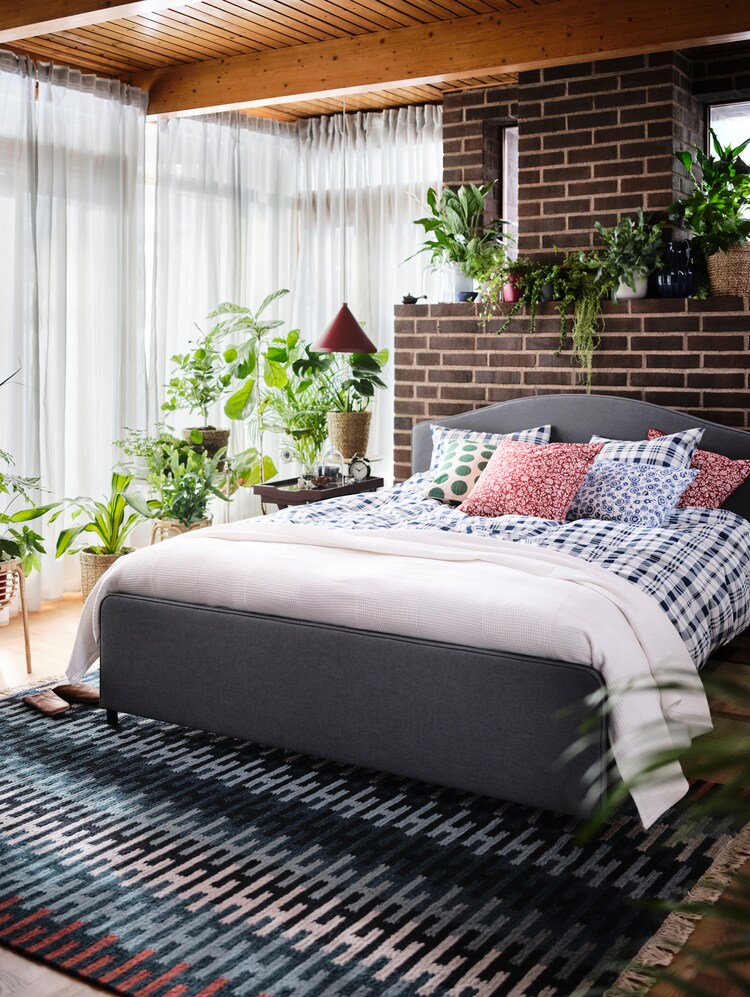 A great day for staying in bed
Are you a bedtime reader? A breakfast in bed lover? A today-I'll-work-from-the-bed kind of person? Without a doubt, all of that will be comfier when you lean back against a soft upholstered headboard and add just the right number of cushions.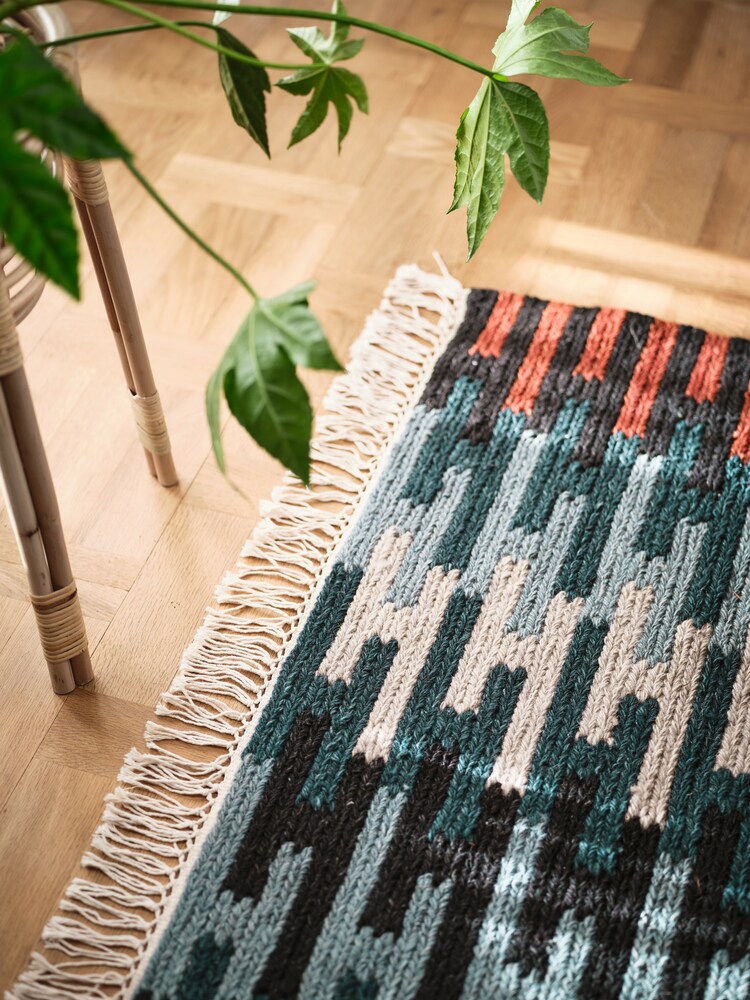 Treat your toes to handmade comfort
The thick, flat-woven wool rug RESENSTAD adds warmth to every space. It's handmade by skilled craftspeople in India and Bangladesh, meaning that no two rugs are identical.