Disposal of Old Furniture Service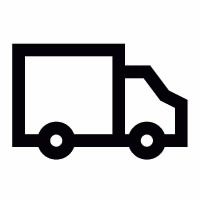 With the purchase of sofa, sofa-bed and mattress, customer can enjoy furniture disposal service at HKD$200/MOP$210/item.

---
Terms and conditions:
• Customer must use home delivery service in order to enjoy this furniture disposal service, which is only applicable to pick-up and delivery under the same address.
• The type of furniture item to be disposed must be the same as that of the furniture item purchased.
• Disposal service has to be arranged at least 4 days (Hong Kong) / 5 days (Macau) before the delivery date with the disposal charges paid directly at the IKEA store prior to the delivery. In the case that the original delivery time slot cannot accommodate disposal service and the customer needs to re-schedule the delivery. We regret that we cannot provide on the spot furniture disposal service.
• This service does not apply to outlying islands and Mainland China.
• Disposal service is not applicable to address that is not accessible by staircase, furniture has to be transported through balcony or window, above more than 8 levels inaccessible by elevator, boathouse or yacht.
• All furnitures to be disposed has to be free-standing or already dismantled to allow it to be removed through the main door and the elevator. IKEA does not provide any dismantle service or disposal service through window or balcony.
• IKEA accepts no liability for the disposed furniture.
• Customer should confirm as the owner of the disposed furniture and have the full right to dispose of the same.
• The person receiving the goods at your delivery address shall be over 18 years of age and shall be deemed your authorised representative and that any instructions/ information provided and act done by such authorised representative shall be deemed instructions/ information provided and act done by you.
• IKEA reserves the final right to interpret the terms and conditions herein.