A colourful and flexible room for someone who's often on the move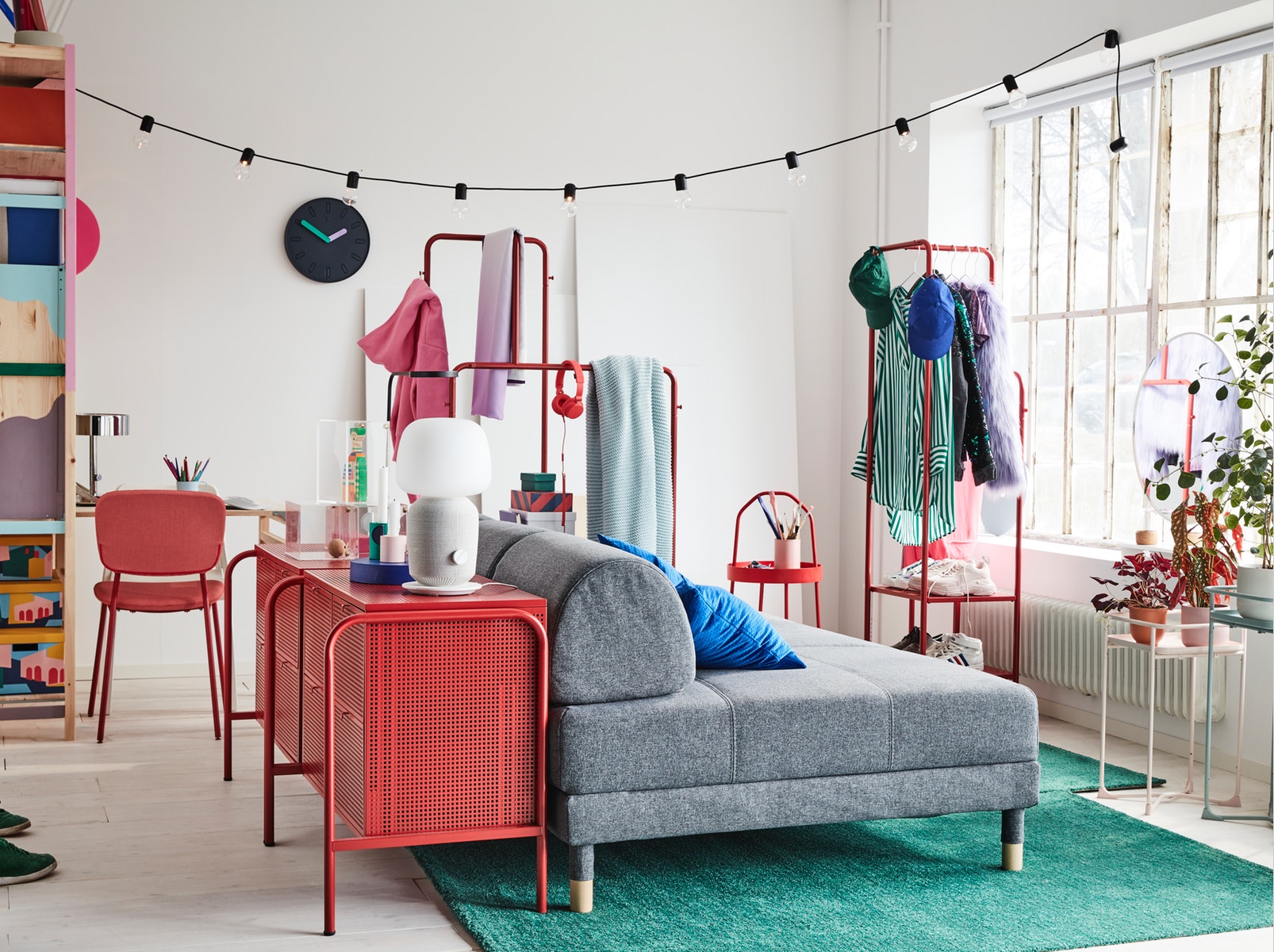 A sublet apartment often comes with strict rules, but it can be furnished to look like anything except strict! NIKKEBY adds a joyful pop of colour.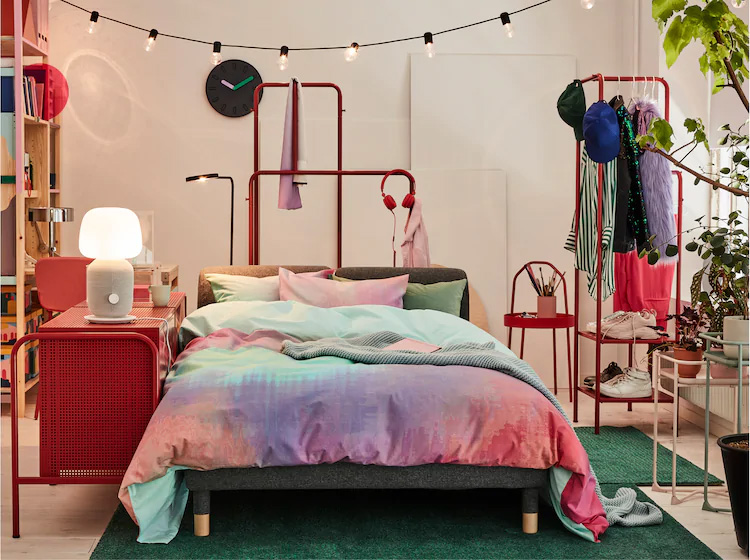 A living room during the day, a bedroom during the night. FLOTTEBO has loose cushions that are easy to remove, and storage under the seat has room for bedlinen so you can get your longed-for sleep in no time.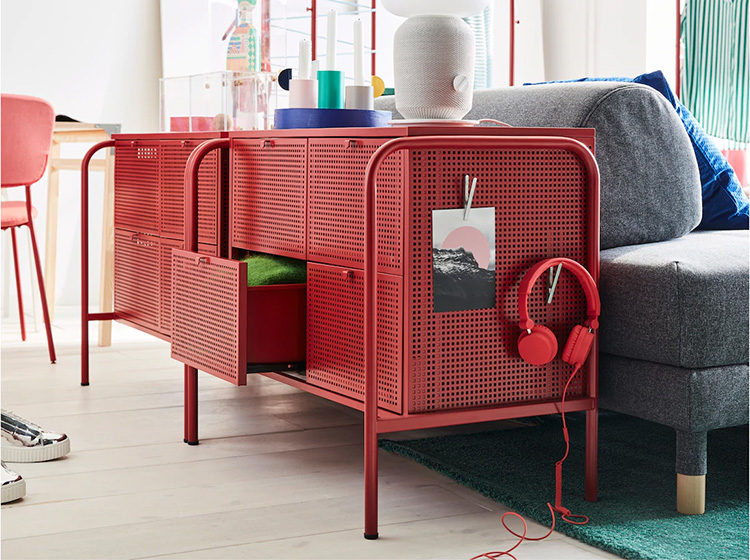 NIKKEBY has perforated surfaces which allows your storage to breathe, so it's perfect for storing clothes because they will keep fresh for a longer time. Place NIKKEBY behind your sofa if you want it to serve as a room divider too.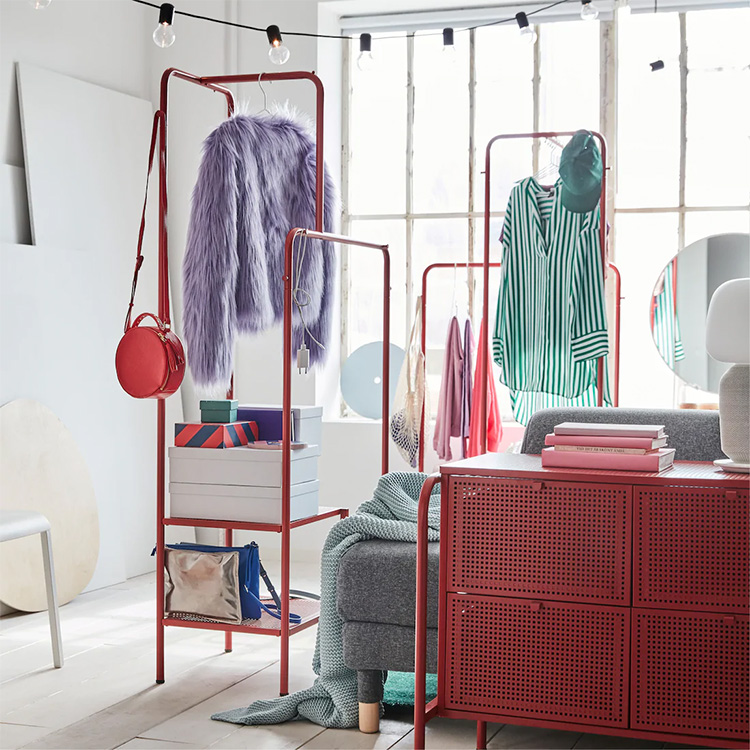 Place two clothes racks next to each other to double-up the storage possibilities for your shoes, storage boxes and semi-used clothes. NIKKEBY clothes racks are easy to move, place them by a wall whenever you need more floor space.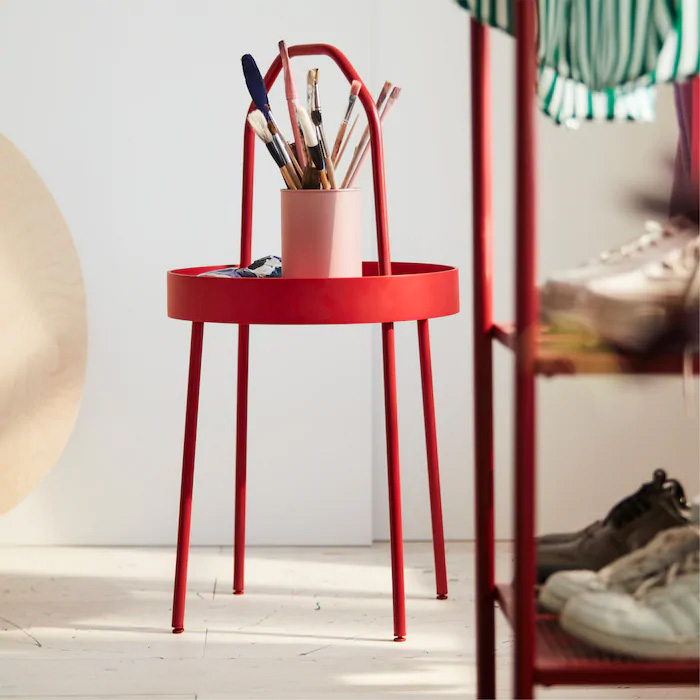 A side table that is easy to lift is perfect when you want to move many things to another room - brushes that need to be washed for example.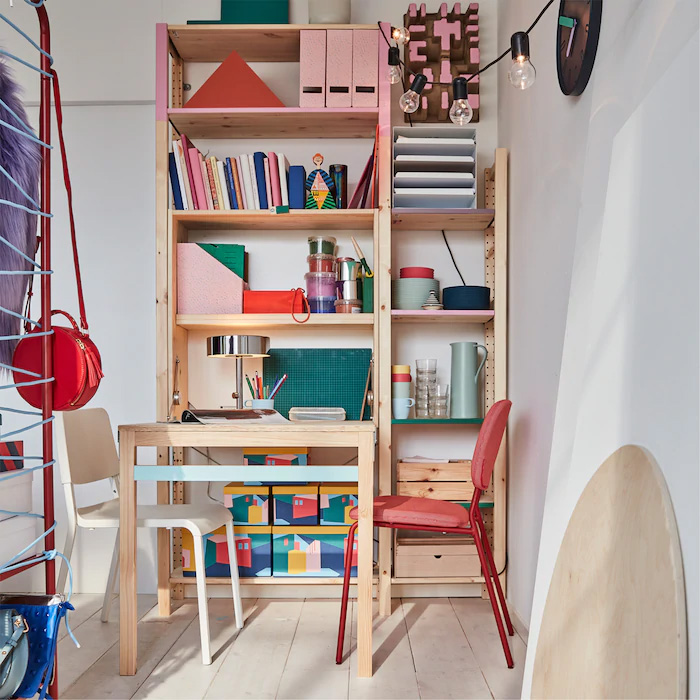 A two-in-one table that is used for both work and dinner saves lots of space in a small home. And it saves even more space if it's foldable, like IVAR.