A bedroom where sweet dreams are easily achieved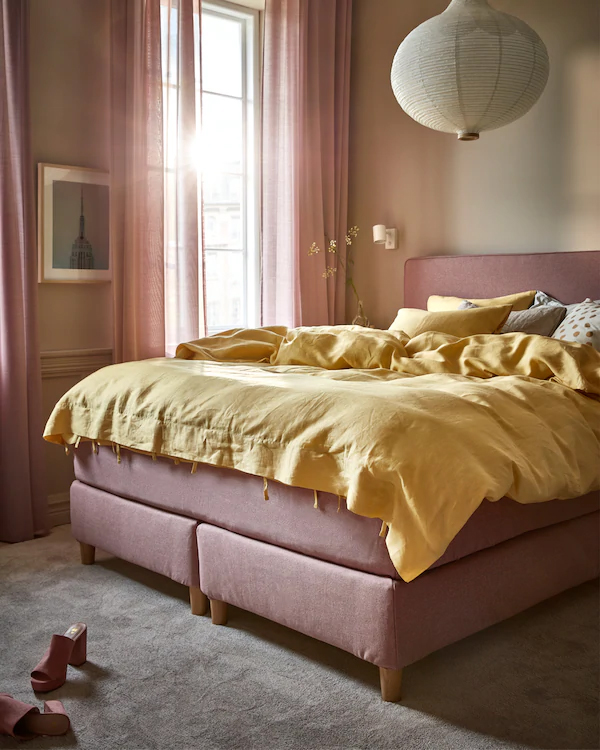 A day off and no plans in sight? Perfect, then you can stay in bed a little bit longer. A divan bed that's made up with a quilt cover and pillowcases in linen maximises the comfort and lets you recharge to the fullest.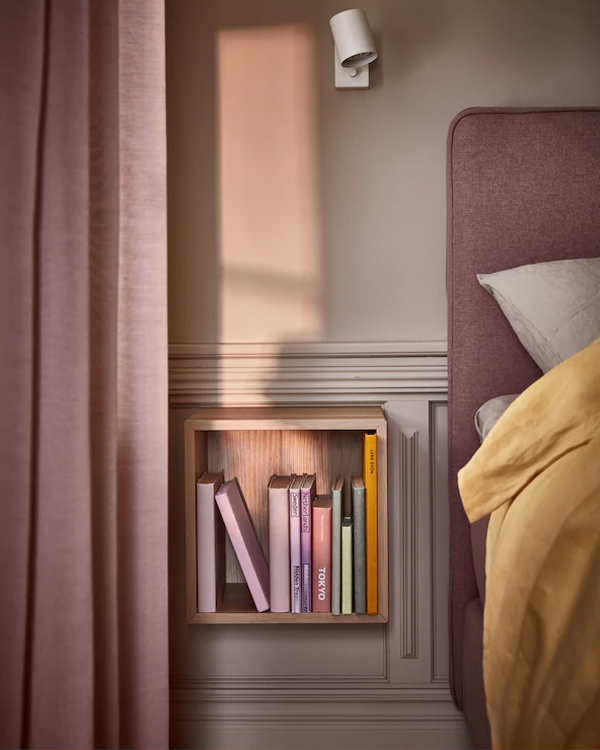 To read before you sleep helps you relax and unwind, so keep your favourite books close at hand by the bed as a friendly reminder. And with dimmable lighting, the comfort is complete.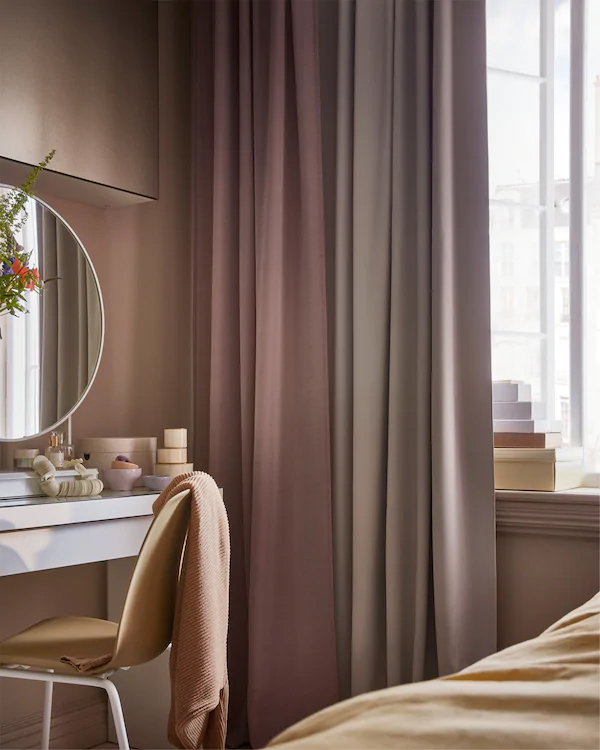 The style that you like, and the comfort that you need: two curtain tracks let you combine your stylish curtains with room darkening curtains, like MAJGULL.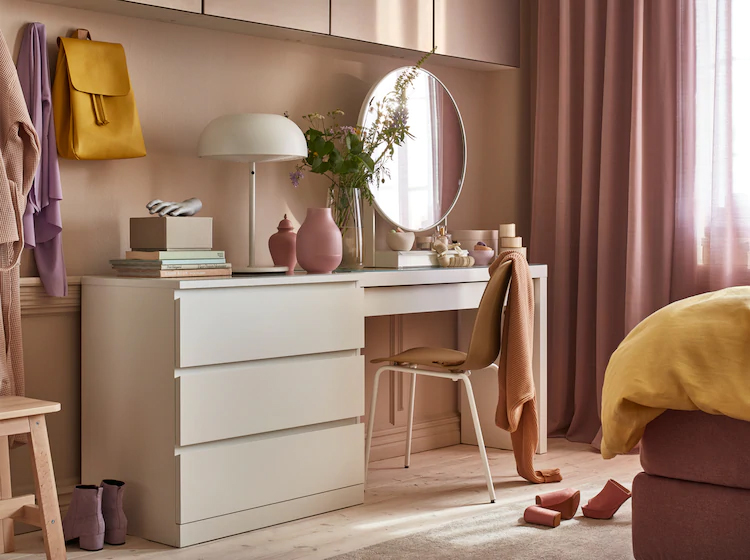 MALM chest of drawers and MALM dressing table are in the same height, so they can stand together and create a large top surface where you can place your mirror, table lamp and decorative items to enhance the bedroom look.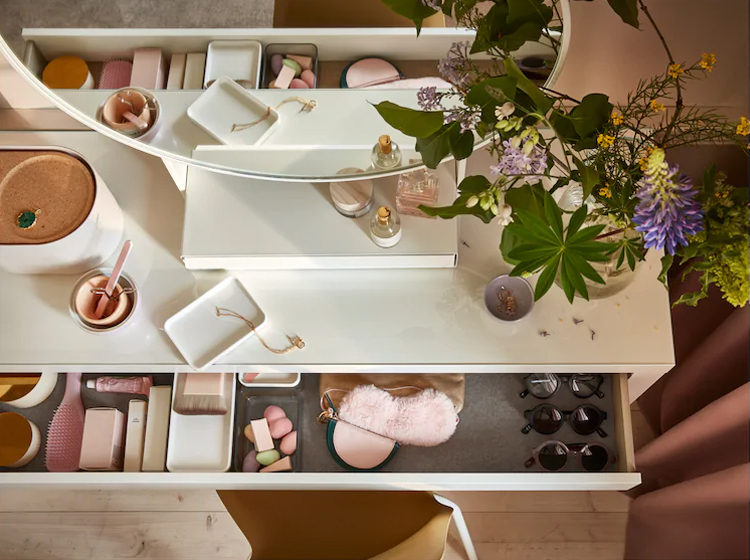 MALM dressing table has a felt-lined drawer which helps to keep your accessories, small organising boxes and beauty tools nicely in place.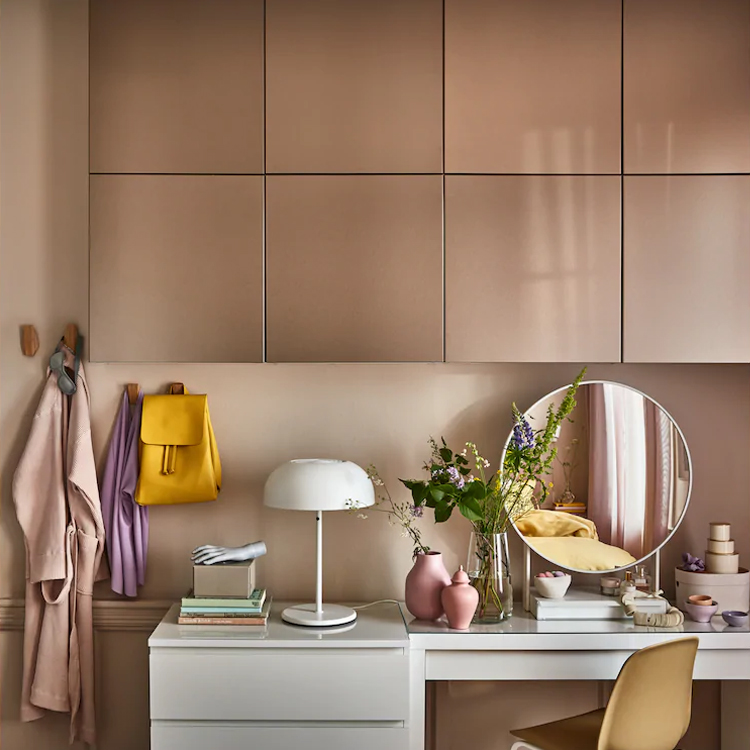 Closed storage can enhance your bedroom look in two ways: you can hide things that don't complement it, and you can choose doors that do! RIKSVIKEN doors have an elegant bronze effect that reflects light beautifully.