Bring the spa to your bathroom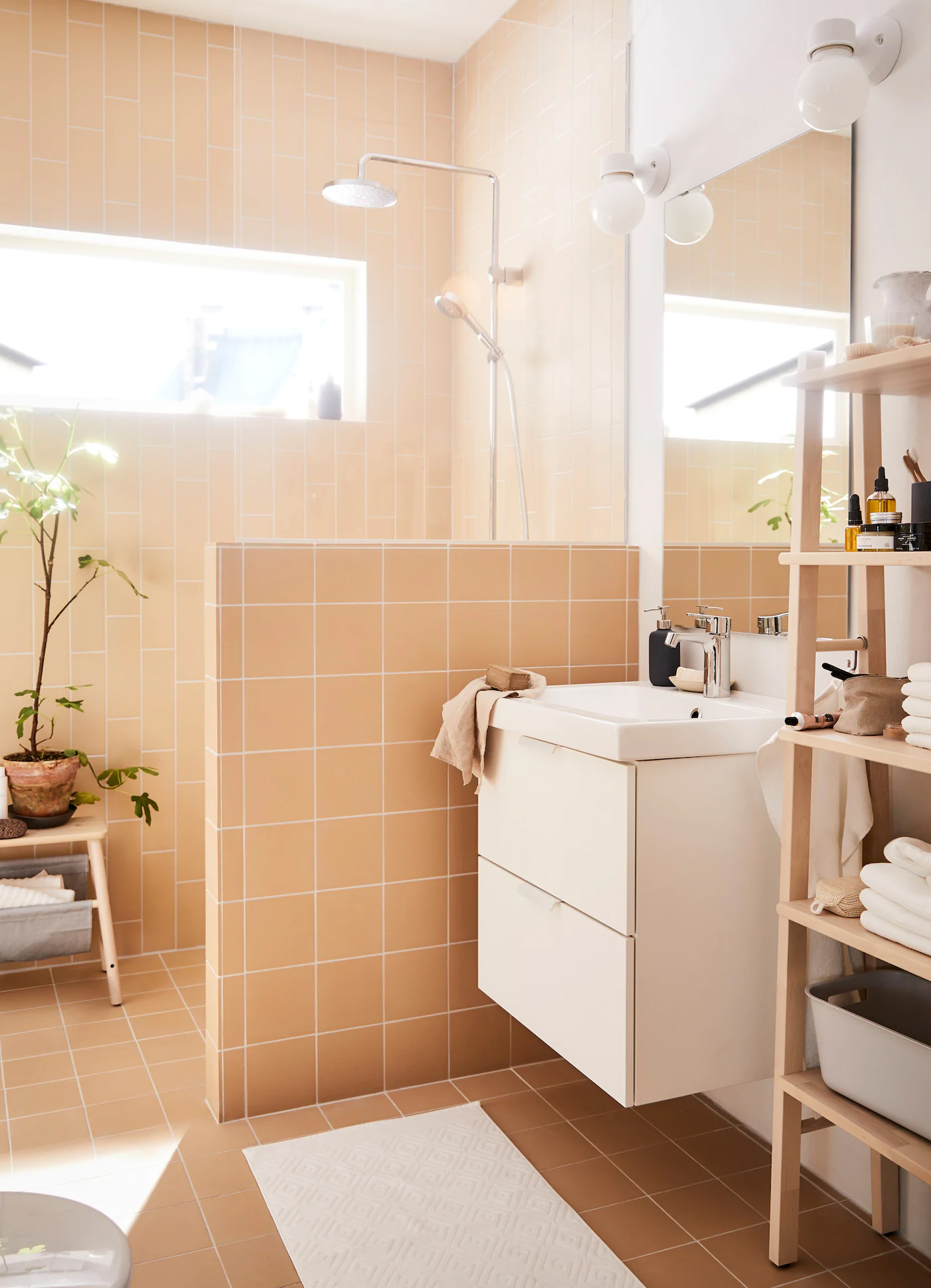 Natural materials, lush towels, and soothing scents are a great start.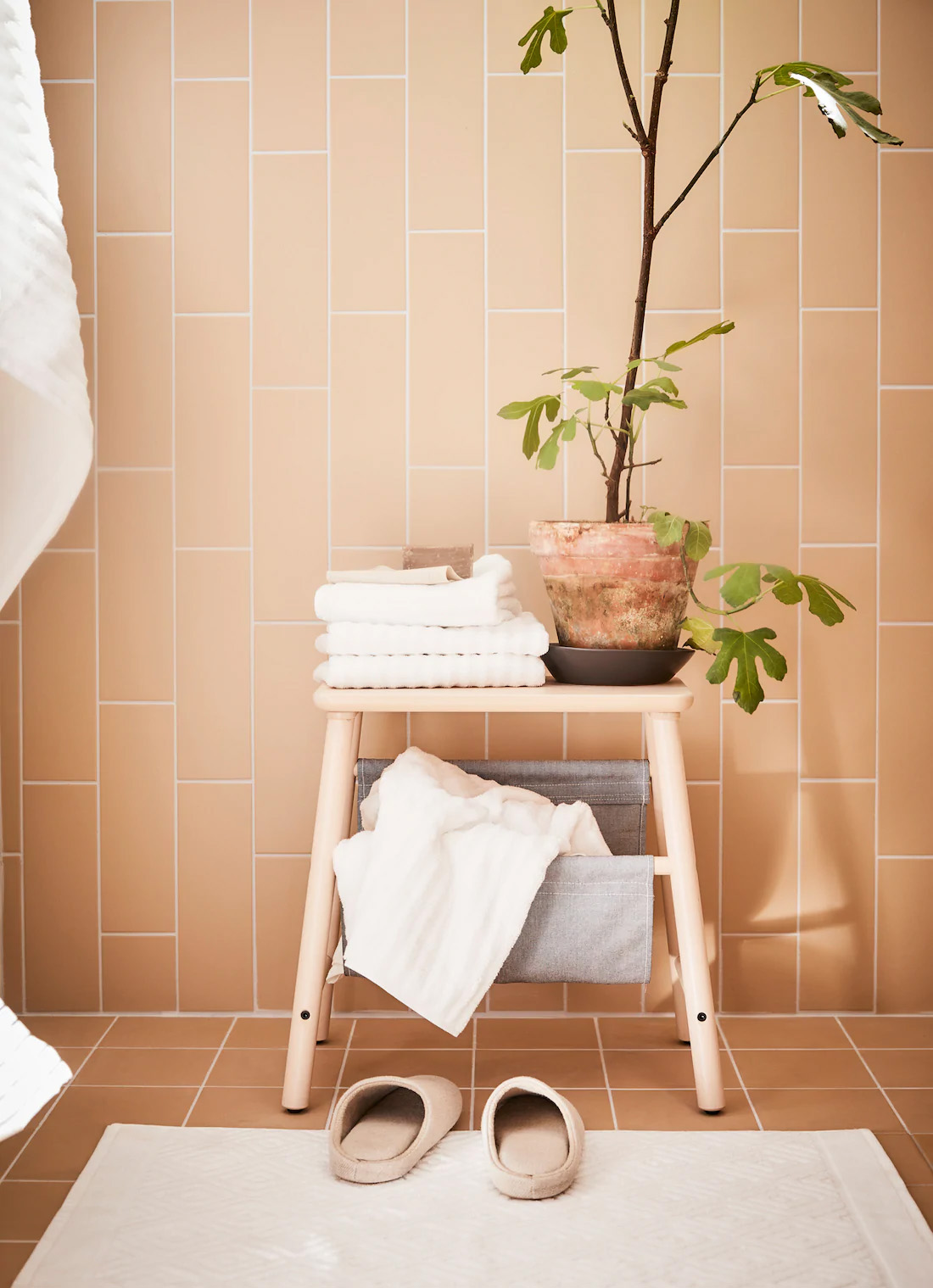 Step into your own personal oasis. Plush towels and a pair of slippers can help bring that spa feeling. Birch wood also has a distinctive spa-like scent.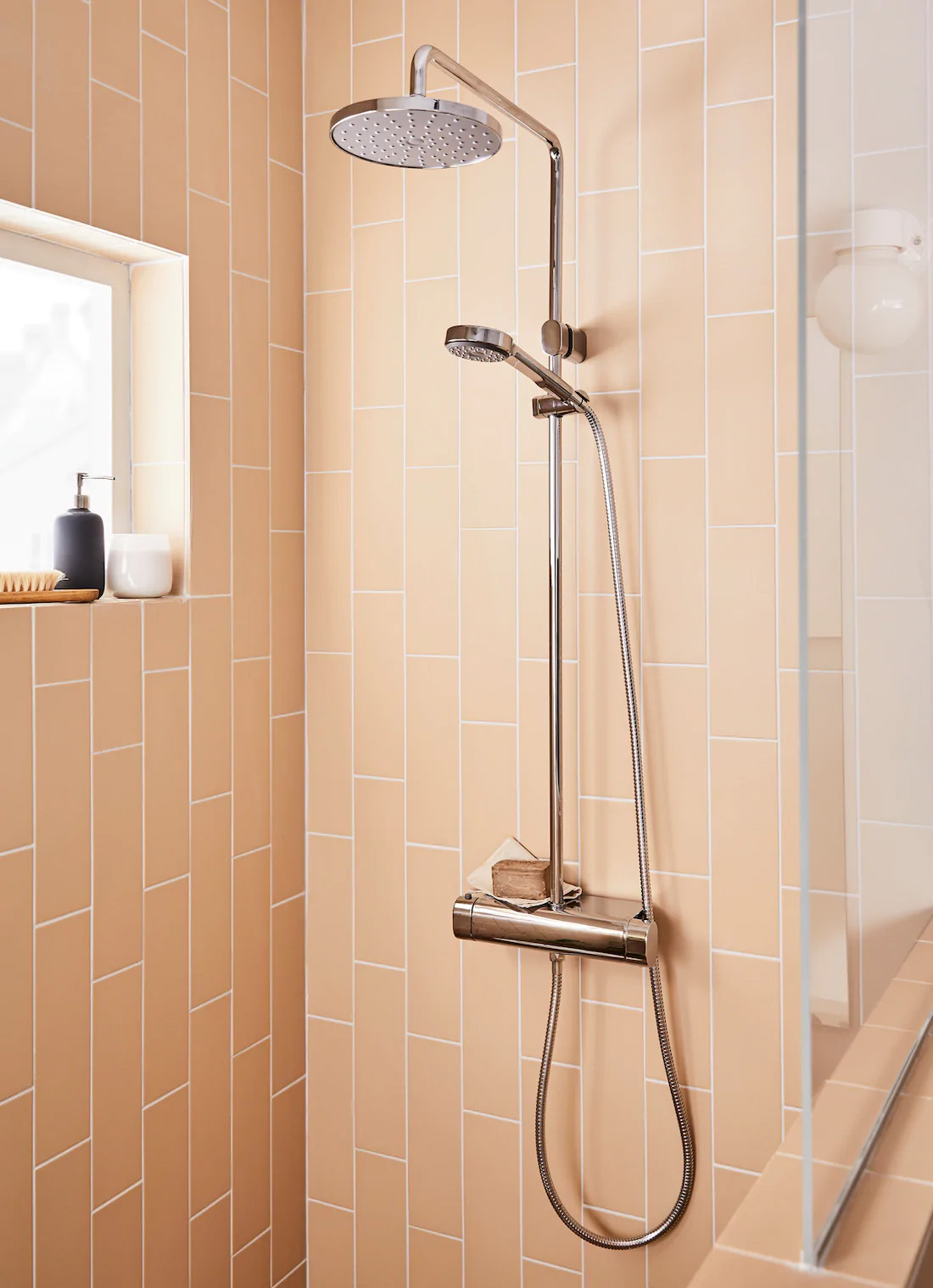 Say goodbye to scalding hot water. This shower set comes with a safety stop button that prevents water from getting too hot. And no matter how warm you like it, the shower bar is cool to the touch.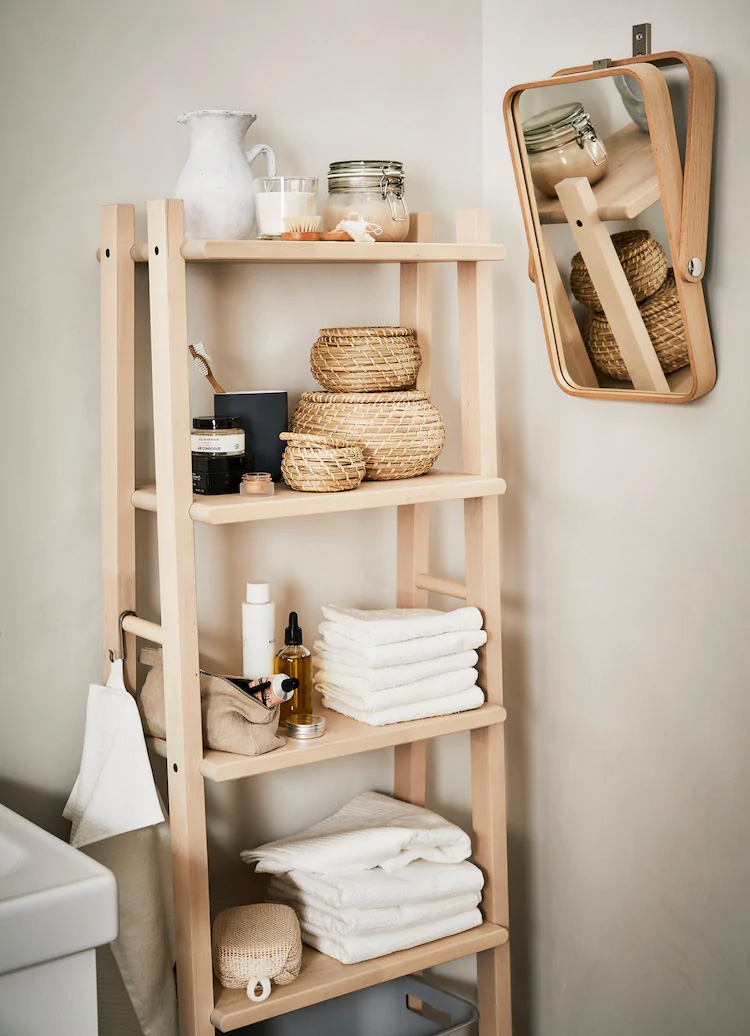 Store everything you need without feeling it's a tight squeeze. Five shelves allow ample room for towels, cosmetics, candles and more.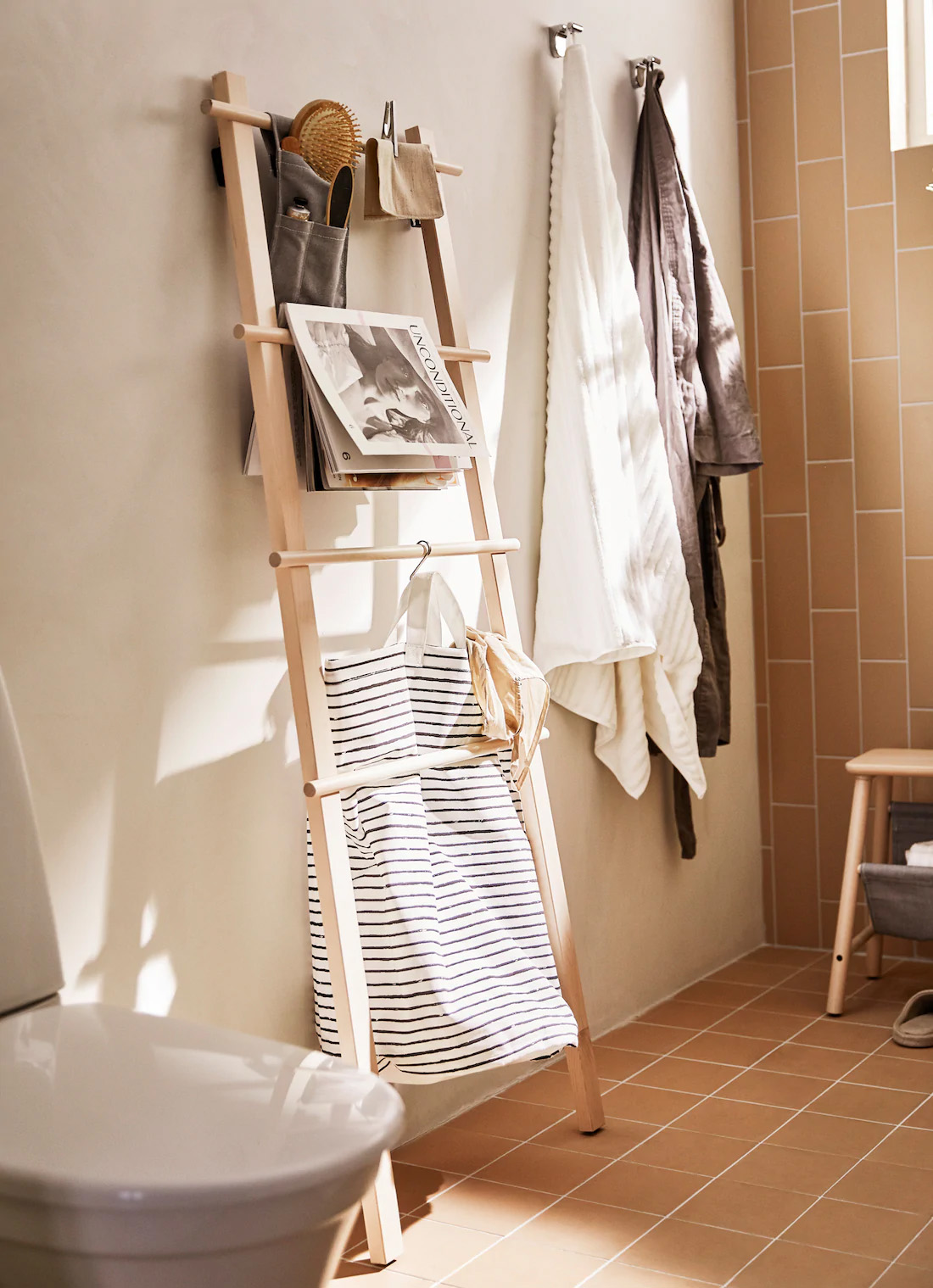 Put a hook on it. Maximise bathroom space by placing hooks on a towel stand to hold laundry, combs, and maybe a magazine or two...