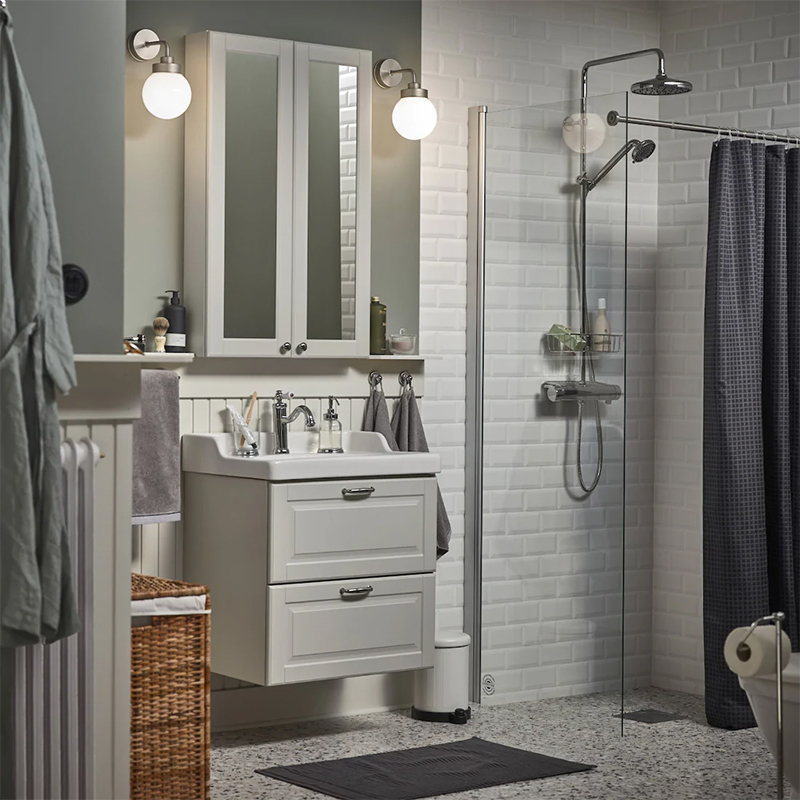 Store your things behind drawers and doors to make sure that your small bathroom feels tidy, coordinated and serene. GODMORGON/RATTVIKEN washstand offers spacious close-at-hand storage right where you want it: by the bathroom mirror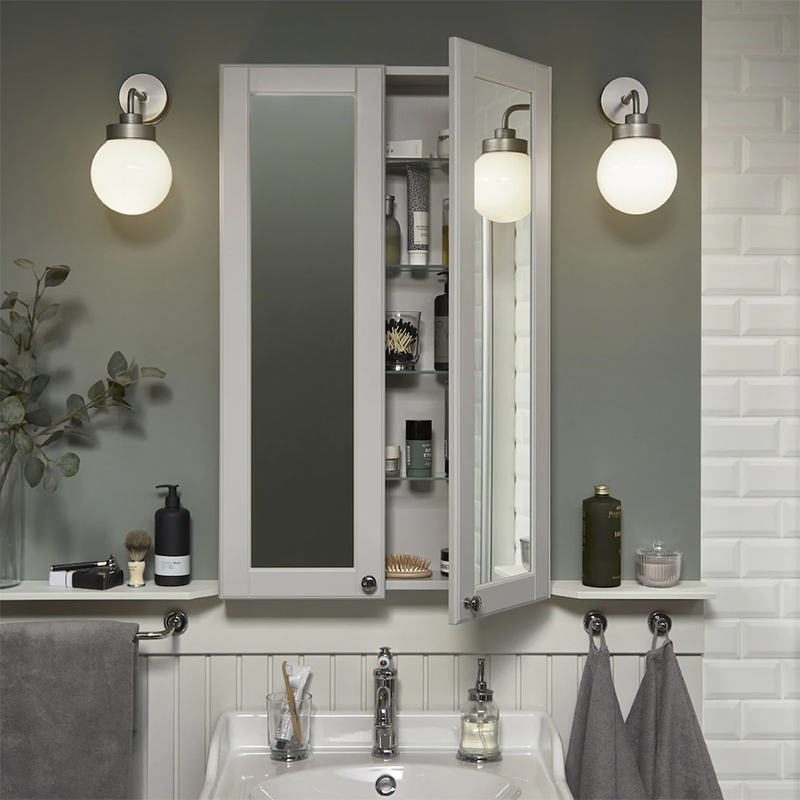 GODMORGON mirror cabinet is shallow but offers lots of storage space thanks to its height.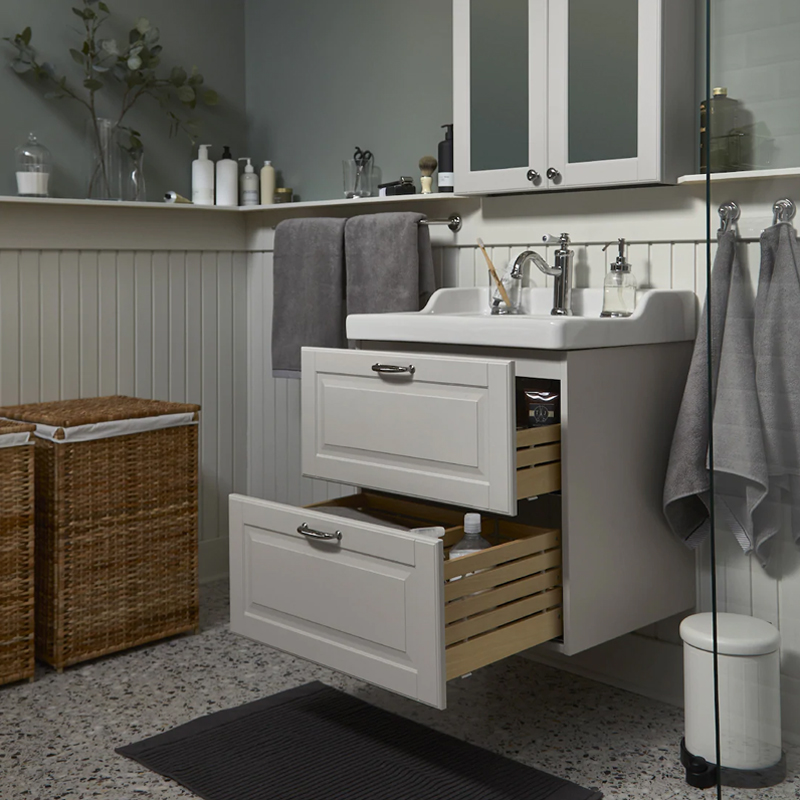 GODMORGON/RATTVIKEN wash-stand has spacious drawers with room for many things, and the solid birch on the sides adds warmth to any bathroom.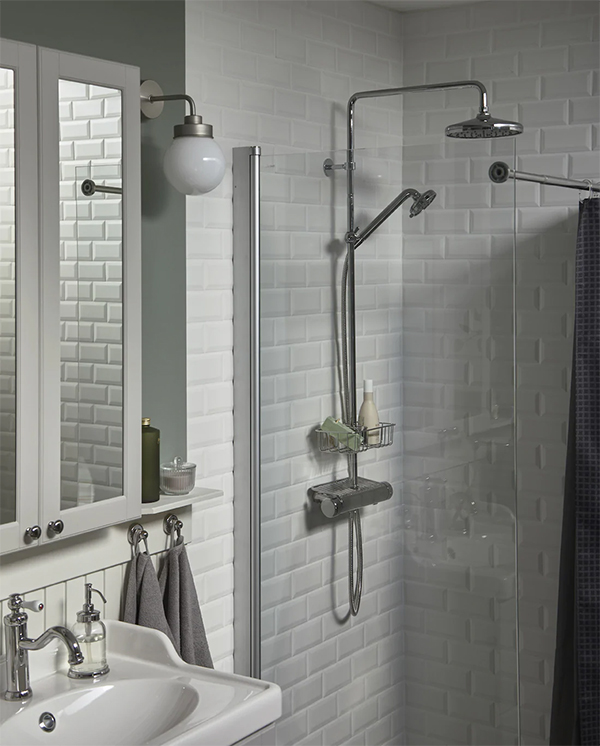 Stylish VOXNAN shower shelf is hard-wearing, durable and easy to clean and offers close-at-hand storage for your shower items.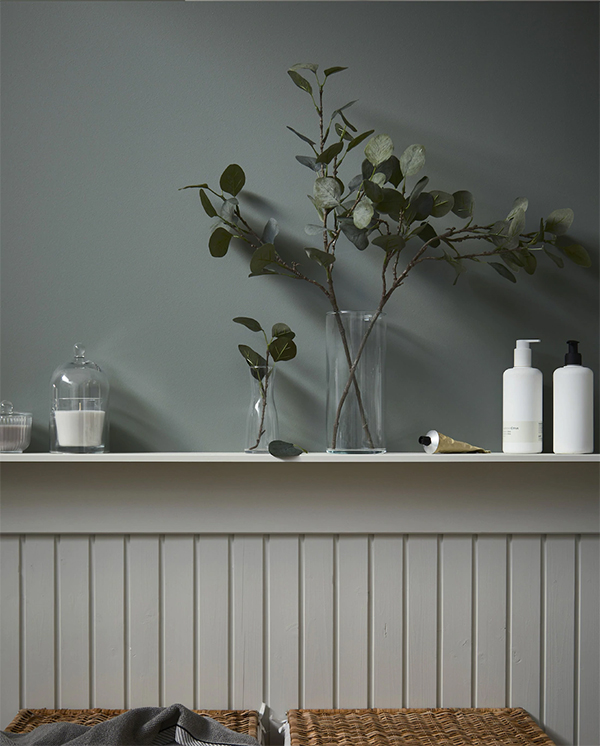 Your candles and flowers (artificial or not!) will look even more elegant together with glass domes and vases.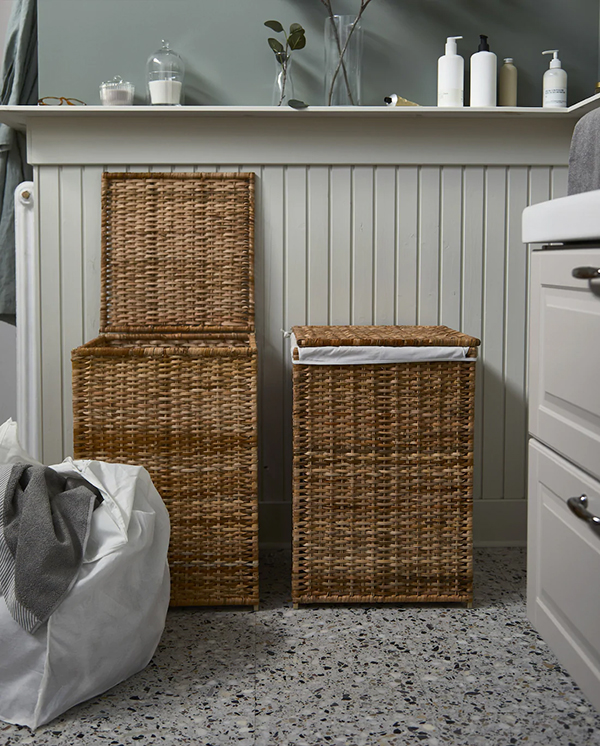 BRANAS laundry basket has plastic feet (perfect for sometimes wet bathroom floors) and the lining can be removed, which makes it easy to move the laundry to the washing machine.