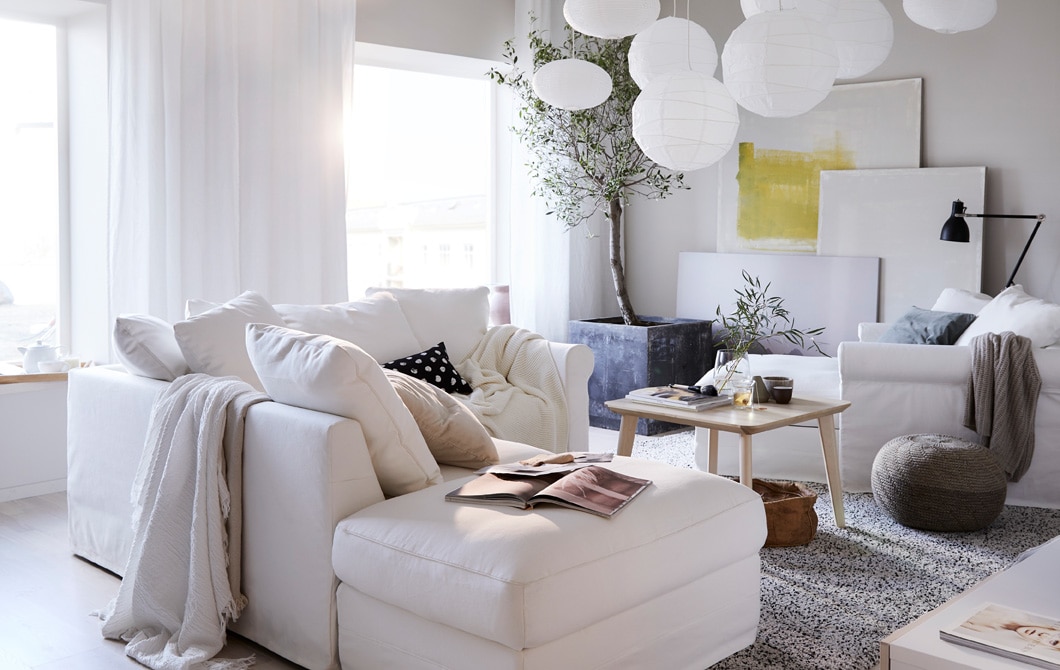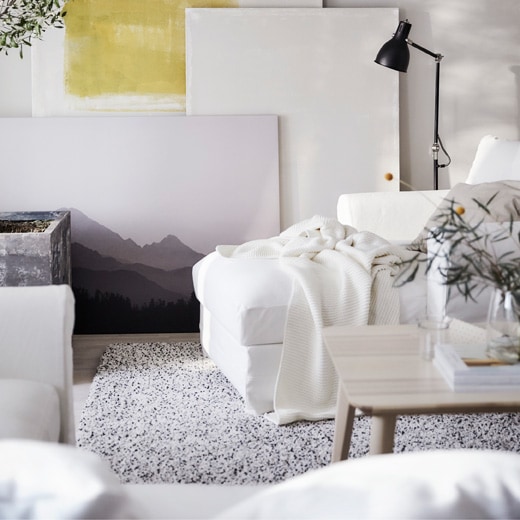 Furnish for different needs
"Furnish your living room to suit everyone's needs and not necessarily around the TV," Nina says. "You want a space where it's easy to be together, but remember to include small oases of calm for time alone too. Include chairs for the people who live in your home, but make sure you have some extra seats you can pull out for guests.
A minimalistic, balanced look will come naturally if you don't have too many things. Use a modular sofa that you can easily adapt to suit your space so you get just the right combination for your needs. Try one with lots of loose cushions so you can make the perfect spot to sit back and unwind."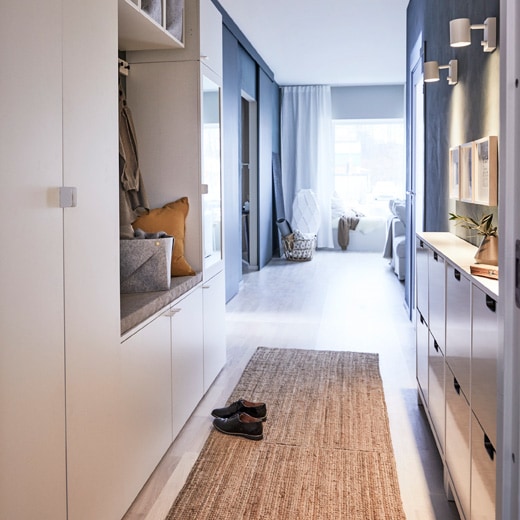 Sort smart storage
"Find a place for everything. This makes it easy to keep things tidy and achieve calm and harmony," says Nina. "With hidden storage in the hallway you always come home to serenity. A flexible storage system like this wardrobe that can be changed and added to later is better for your wallet and the environment.
Think about making a spot for bags and any laptops or devices, so you can leave the work day behind when you arrive home." Here, Nina and Pella used one of the compartments of a sleek shoe cabinet to store gadgets.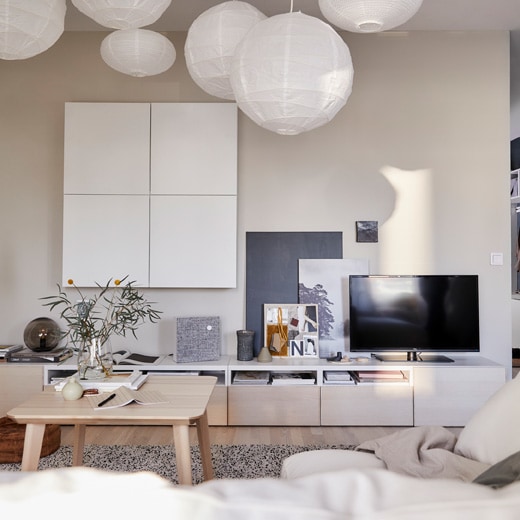 Limit materials
If you want to create balance and harmony, Nina suggests using just a few colours and materials. In this flat, Nina and Pella combined white with ash-coloured wood. In the living room, they went for a low minimalistic shelving unit with ash doors, which is also used for the kitchen cabinets and floor.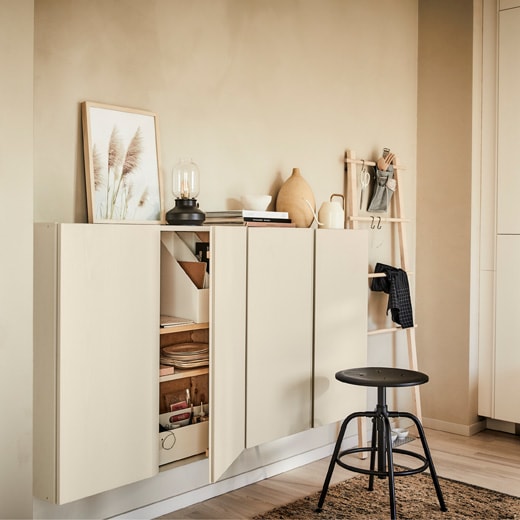 Choose coordinating colours
In the kitchen, Nina and Pella also painted two wall cabinets in the same colour as the wall so they blend in with the rest of the decor. "It's important to coordinate your choice of storage and furniture. For example, you can turn storage into an eye-catching display with a bit of thought."
"Find a place for everything. This makes it easy to keep things tidy and achieve calm and harmony"
Nina Parkeborn, IKEA Interior designer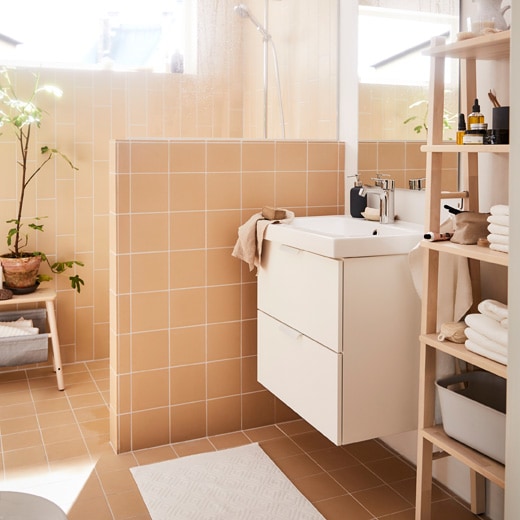 Create a home spa feel
In the bathroom, the duo used a simple and minimal open storage unit in pale birch with a satin-like sheen that contrasts subtly with the tiles.
"Things you don't want to show off can go in the drawers, while soap, candles and towels can be displayed on the open shelves. The bathroom shelves are really practical, so we used them in the kitchen too for storing cooking equipment and tea towels."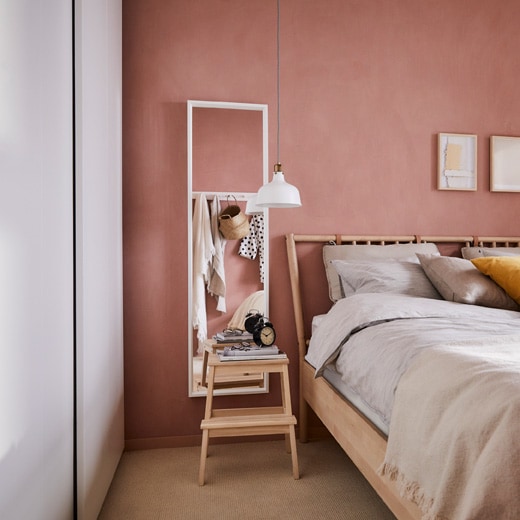 A place to relax and recharge
"Make your bedroom all about rest and relaxation. Choose natural materials and warm colours and use hidden storage for clothes."
Here Nina and Pella went for a wardrobe with smart sliding doors to save space.
All the photos were taken from the 2019 IKEA Catalogue